Tasty ways to turn foods black for Halloween
When you think of Halloween, you might think of mysterious black (and harvest orange). But while nature provides plenty of orange-colored foods for the festivities, ebony foods are a little more unusual. (Other than the black burgers at Japanese locations of McDonald's and Burger King, of course.) So how do you transform innocent everyday foods into deliciously deadly dark treats?
Before you resort to a diet of black beans, black sesame seeds, and black licorice candies, we have several ways to make food dark as night, Halloween-friendly, and delicious!
1. Tapenade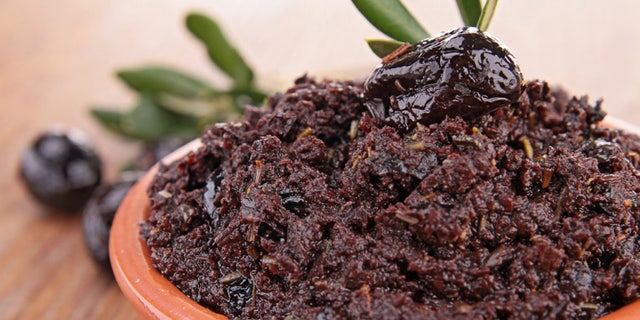 Usually made from crushed black olives, this chunky dark sauce can be served on its own (as a dip for crackers or pita chips) and can add a hint of darkness to other dishes. Try tapenade spread on sandwiches, over a roast, or steak.
Use it to top salads, over a pizza instead of sauce, stuffed in burgers or tossed with pasta.
You can also rub tapenade under the skin of roast chicken, or use it to garnish fish.
2. Vegetable ash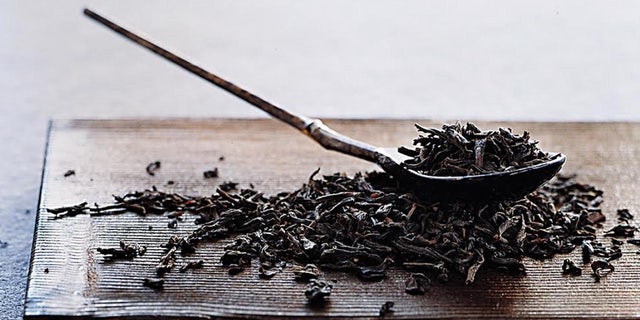 Just because you retired the grill for the season, that doesn't mean you need to say goodbye to that fresh-from-the-fire flavor. You've probably already eaten vegetable ash in cheeses, such as Morbier or Humboldt Fog goat cheese. Now, it's popping up on menus as chefs add vegetable ash into everything from yogurt to Wagyu beef for its complex flavor.
Try incorporating vegetable ash in your own dishes, by coating meats with it or sprinkling it on white dishes so that the black pops.
3. Squid or cuttlefish ink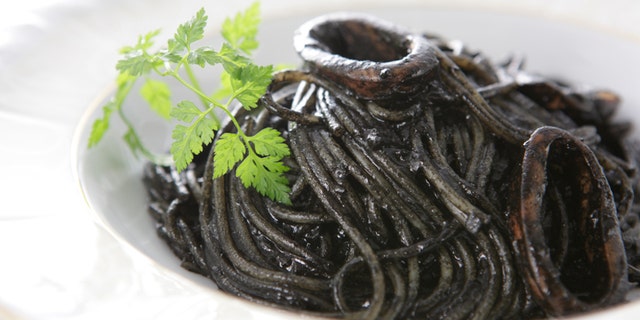 More than just a coloring agent, squid (or cuttlefish) ink is rich in antioxidants, iron, and umami. It has a distinct, briny flavor that pairs well with seafood. Either ask your fish provider to reserve the ink sacs when he cleans the squid for you, or purchase squid ink in jars and individual packets.
Squid ink is perfect in pasta, other carb dishes like risotto or rice which absorb the ink well, or even in sauces or vinaigrettes.
4. Coffee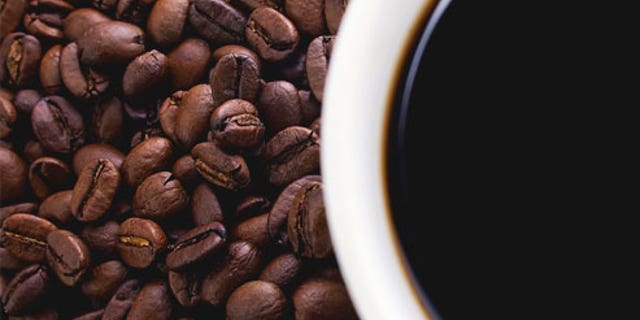 Coffee's roasted quality, bitterness, and acidity enhance a variety of ingredients--especially anything sweet, bold, earthy or nutty. Coffee enhances the flavor of chocolate--think Mocha Mousse with Sichuan Peppercorns or Cappuccino-Fudge Cheesecake. Coffee complements the earthy flavor of meat, so try it as a rub, sauce, or marinade.
Check out recipes for how to make foods black for Halloween.
More from Epicurious
Quick And Healthy Back-To-School Breakfasts For Kids
25 Coffee Shops You Need to Try