Tasty Burger won't back down from legal battle as Chipotle opens first burger joint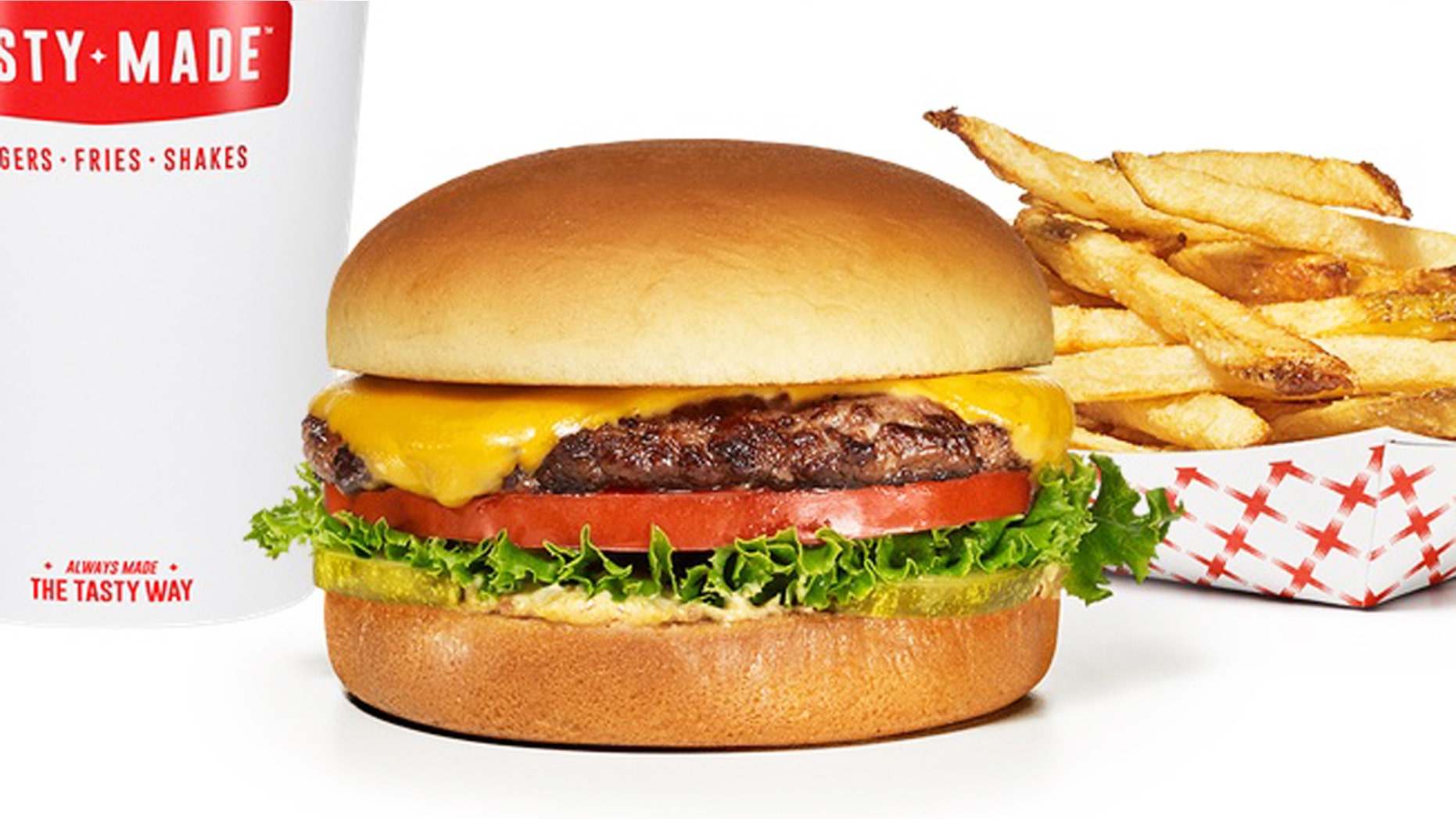 It's a battle between two "Tasty" burgers.
Chiptole Mexican Grill opened its first offshoot burger joint – Tasty Made – in Lancaster, Ohio on Thursday.
The fast-casual concept features a simple menu of three burger options-- each made with "responsible raised" beef"-- shakes, sodas, fries and an original condiment the chain has coined as "Tasty Bacon Sauce."
Some early tasters weren't impressed after their first bite.
"Disappointed. Messy burger overpriced shake good but not enough same as fries," said one taster.
Others welcomed the additive-free fast food option to Lancaster with open arms.
Still, Chipotle will have to do more than just win over new customers when it comes to Tasty Made. Boston-based Tasty Burger, which sports a similar name and bright red branding, served an official complaint to the U.S. Patent and Trademark office regarding the new concept's name and logo.
Tasty Burger, which operates six restaurants from Boston to D.C., sent a cease and desist letter to Chipotle in July. The chain alleged that Chipotle's Tasty Made name and logo (including white lettering on their red background) was too close to its own.
They also argued that, if allowed to move forward, Chipotle's Tasty Made marquee will cause confusion and hurt business. Tasty Burger said TV news programs have accidentally referred to the new Chipotle chain as Tasty Burger and they also cited questions about the two brands on social media, reports The Boston Globe.
With the new complaint, Tasty Burger is looking to block government approval of Tasty Made's trademarks.
The Boston chain's chief executive David DuBois says his brand is getting overpowered by a bigger competitor. Chipotle, a publicly traded company, is worth around $10 billion.
"For them to argue they don't think the two things are similar is the position of a company that can outspend the little guy," DuBois said. "I can tell you, we're just not going to lay down for these guys. That's what they want us to do."
A Chipotle spokeswoman said Tasty Made's claim is simply a publicity stunt.
According to the Mexican Grill, the Boston company's name and logo are listed on a "supplemental" trademark register. That means the U.S. government never afforded it full trademark protection after it launched in 2010 because the name was seen as too simple.
Following the start of the feud with Chipotle, in August, Tasty Burger applied for a spot on the "principal" trademark list.
If approved, the company could move forward with improved trademark protection.