Taco Bell in California trashed after driver plows through restaurant wall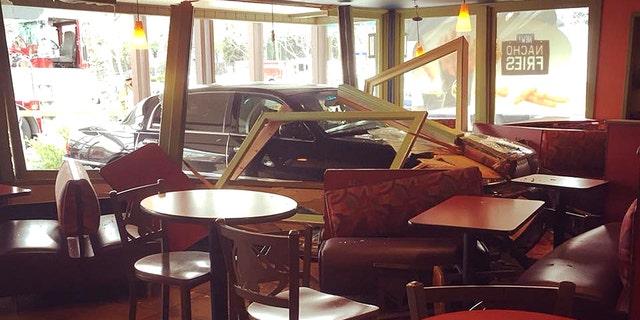 A driver in California crashed his car into the front entrance of a Taco Bell Sunday morning, taking out the front wall and destroying some tables and chairs inside the restaurant.
'BATMAN' WHO ATE CHIPOTLE FOR 500 DAYS STRAIGHT SAYS HE'S READY FOR SOMETHING NEW
The crash happened around 10:45 a.m. at the Green Valley shopping center location in Danville, police told SF Gate. No injuries were reported.
Fire officials removed the vehicle and helped to stabilize the building, according to East Bay Times.
The cause of the crash hasn't been released at this time. Maybe the driver was eager to get his hands on Taco Bell's limited edition nacho fries before they're taken off the menu.
FOLLOW US ON FACEBOOK FOR MORE FOX LIFESTYLE NEWS
Some people will do anything to get their fix of the fast food. A drunk man Florida with a hankering for a Taco Bell burrito tried to order one at the drive-thru of a Bank of America. Unfortunately for him, he ended up getting arrested for a DUI before he made it to an actual Taco Bell.