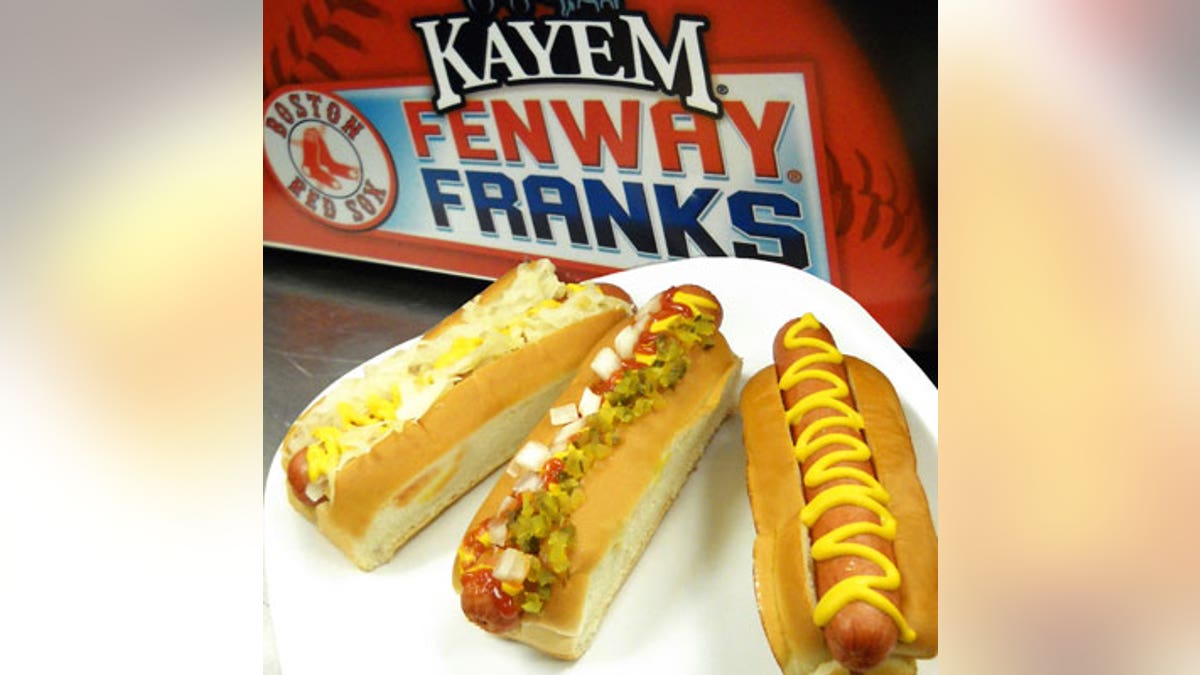 From the Fenway frank to Philly's crab fries, America's ballparks can do a lot better than peanuts and crackerjacks. Here are eight signature eats from around the big leagues:
Fenway Frank (Fenway Park)
Nothing says baseball more than a beer and a hotdog and there's no better place to score an all-star frank than in the shadow of Boston's Green Monster. These dogs are boiled and grilled to perfection, smothered in mustard, relish and served in a New England bun. Mmm... take me out to the drool game!
Crab Fries (Citizens Bank Park)
These crispy shards of fried potato goodness are completely crab free but get their name from the Old Bay seasoning sprinkled liberally on top. This Philly favorite comes complete with a cheesy dipping sauce for the perfect one-two punch. Line up at the game or scoff a bucketful at local eatery Chickie's and Pete's.
Frozen Custard (Citi Field)
The Mets have the best milkshake in the majors courtesy of iconic NYC eatery Shake Shack. Don't expect a shortstop -- the lines are among the longest in the majors. It's well worth the wait, though, as the hand-spun vanilla is amazin'.
Pops Popcorn Triple Mix (Progressive Field)
No list of ballpark eats would be complete without that perennial ace, popcorn. This winning Cleveland combo features a triple play of flavors -- traditional, cheese and caramel.
Ichiroll (Safeco Field)
Ichiro's powers may be on the wane but the sushi snack named in his honor is still putting up good numbers if the lines in Seattle are anything to go by. These delicate tuna and wasabi rolls are perfect if you need a little relief from your typical fat-laden ballpark fare.
Barbecue stuffed baked potato (Minute Maid Park)
There's little to cheer on the field at Houston's Minute Maid Park right now, but snag one of these cheesy, brisket-stuffed bombs and your taste buds will walk off happy. Jalapenos and onions give this prized potato extra pop.
Gilroy Garlic Fries (AT&T Park)
If you're looking for World Series-worthy fries, swing by San Francisco's AT&T Park, the home of the 2010 champion Giants. Drizzled in salt, parsley and fresh garlic from the nearby city of Gilroy, this snack will do wonders for your stomach but little for your breath.
Corn off the Cob (US Cellular Field)
Slightly out of left-field, this South Side delight comprising corn stripped from the cob, peppers, lime and salt, is a healthier choice for Chi Sox regulars. Of course, there is always the option of closing things out with butter, cheese and a huge dollop of mayo.