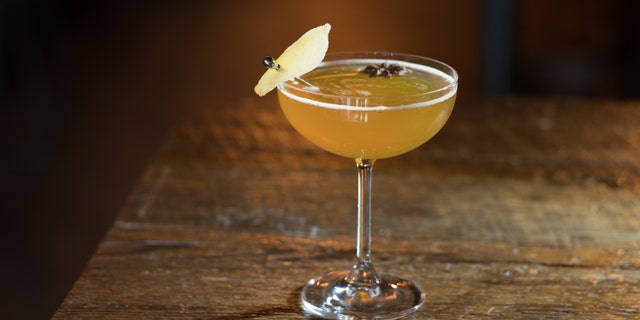 NEWYou can now listen to Fox News articles!
Made with Samuel Adams Cold Snap, Star of the Night is a perfect twist on the classic Penicillin: refreshingly sweet and slightly bitter.
Cook Time:
Prep Time:10 min
Total Time:
Servings: 1
Ingredients:
1.5 oz Samuel Adams Cold Snap
1.5 oz Botanist Gin
0.5 oz lemon juice
0.5 oz honey syrup
.25 oz Barrow's Intense
Preparation:
Combine all ingredients except beer into shaker and shake. Pour into a coupe glass. Top with Sam Adam's Cold Snap. Garnish with floating star anise and candied ginger on a cocktail pick.