South Carolina restaurant won't show Super Bowl, any NFL games until league stops 'showing disrespect' to veterans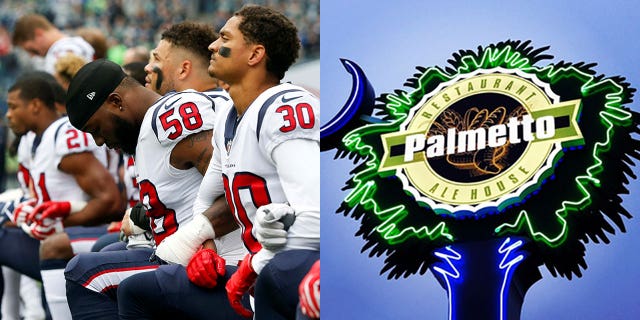 The owner of a restaurant in South Carolina says he isn't planning on airing the Super Bowl like other sports bars in the area, but he is planning an "Honor Bowl" as a show of support to veterans and active military members.
David McCraw, an Air Force veteran and the owner of the Palmetto Restaurant and Ale House in Greenville, first stopped airing NFL games at his establishment back in September, after scores of football players began kneeling during the national anthem in protest of racial inequality, police brutality, and statements made by President Trump.
"I'm never going back on it as long as they are going to protest," McCraw told Fox News in November.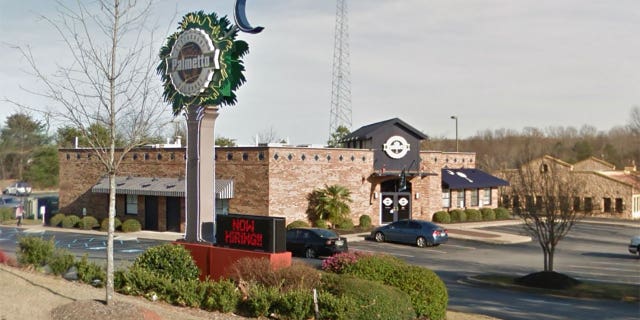 EVEN SPACE IN MINNEAPOLIS OFFERS 'DEAL' TO EAGLES FANS: 'HAVE A FREE DRINK THROWN IN YOUR FACE'
This coming Sunday, McCraw is sticking to his guns, telling Fox News exactly why he's continuing to boycott the NFL at his restaurant — and why he'll be staging an Honor Bowl on the same night as the big game.
"My feelings are basically the same as they always were," says McCraw. "I find it disrespectful to the people who fought for this country — their coffins are draped in this flag."
Interestingly, McCraw tells Fox he's not actually against any of the issues the players are protesting — he just thinks there's a more appropriate time to do it.
"I've never been against the message they're protesting about, I'm against the timing," he says, adding that he would rather see the players protest during kickoff, when he believes there are "significantly more" people watching. If that was the case, he says he'd even start showing NFL games in his restaurant once again.
"I know there are social [inequalities] in our country, and it happens. I believe that is true. I support any direction [players] would like to go, from every race and every position. But you can't disrespect our flag and our country and expect people to be OK with it," he says.
MLB CATCHER MADE UP STORY ABOUT BEING REFUSED SERVICE AT RESTAURANT, SAYS WAITER
"I would support [the players], it's just the manner of the protest makes it where I can't support it," he says. "I couldn't support any message, from any position — politician, football player. If you want to disrespect our country and our flag and our anthem, I can't approve of your message."
McCraw, who served for four years in the Air Force, adds that he's "not going to show the NFL until [the league] decides not to show disrespect," and of course that includes the Super Bowl — even if it's to the detriment of his business.
"This is not a business decision, this is a personal position I took," says McCraw, who predicts that he won't be seeing as much traffic on Super Bowl Sunday as any other "sports restaurant" establishment that boasts large flat-screen TVs.
"I don't know how many people are going to show up," McCraw says of his Honor Bowl, which will feature live music and celebrate "our military, our flag, our anthem and our fallen soldiers," per a Facebook announcement. "I'm going up against one of the most widely watched shows in TV history … My goal is just to have a good time."
FOLLOW US ON FACEBOOK FOR MORE FOX LIFESTYLE NEWS
McCraw says he's also gotten his fair share of backlash since he made his feelings about the NFL known in September, but his convictions have held strong the whole time.
"You have our first amendment right," McCraw says of both the NFL protestors and his critics. "But [I] also have a right as a business owner to turn off the channel, and not support a business that has allowed the disrespect of our country and our flag."