Someone came up with a Lego McDonald's Chicken McNugget dispenser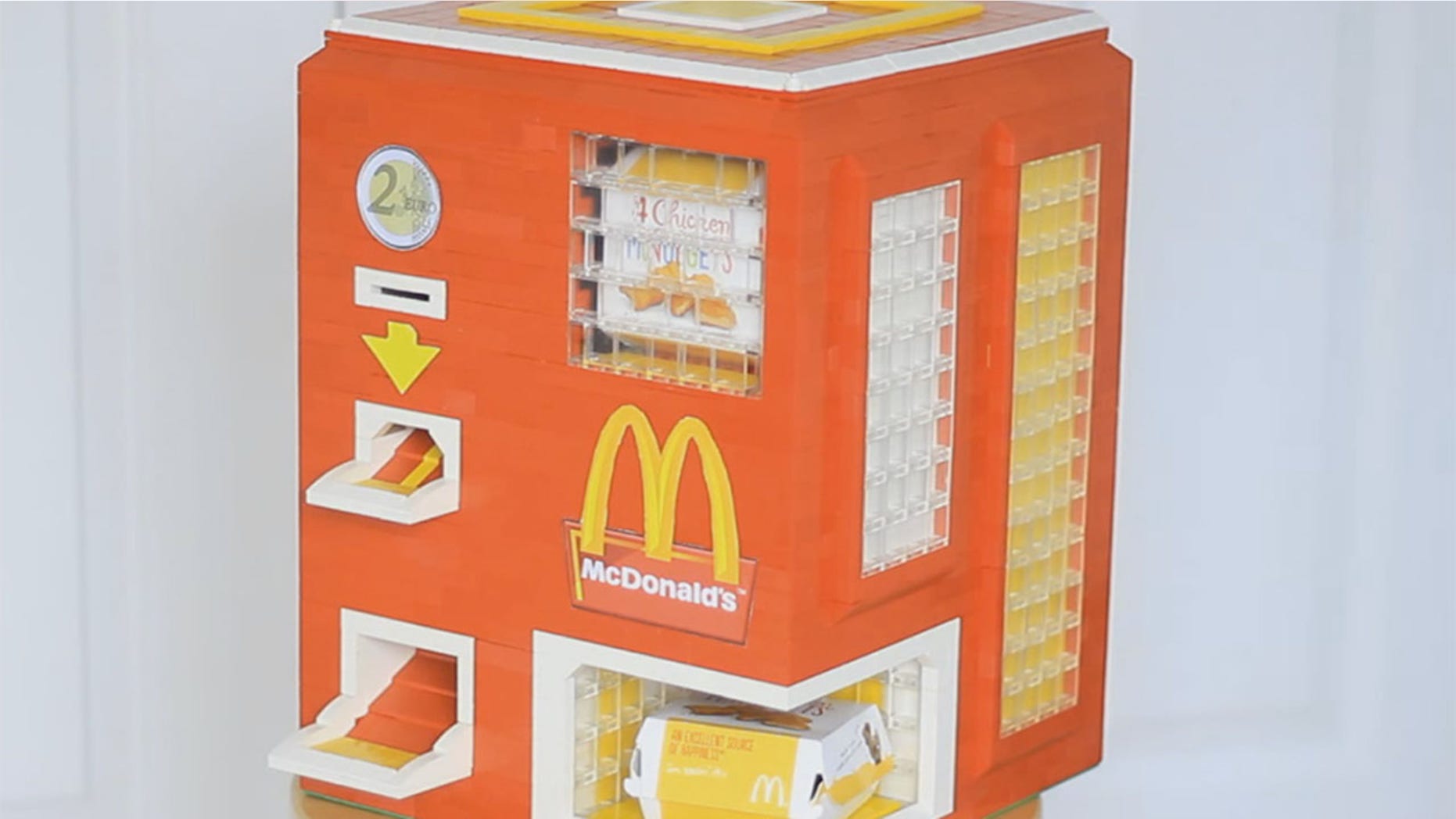 Some geeky brick-loving McDonald's fan has come up with an ingenious way to dispense McNuggets.
The Lego builders over at YouTube channel Astonishing Studios made a dispenser that gives out an order of chicken nuggets with dipping sauce using a Lego Mindstorms set — a custom software and hardware kit for creating toy bricks.
Before you get to excited, you'll need a €2 coin, and it doesn't appear to hold more than two boxes of McNuggets at a time.
The inventor told the U.K.'s Mirror that he's a high school student in the U.S. "The project was started and completed entirely by me. I plan to make other fast food machines in the very near future. Pizza Hut pizza machines, McDonald's Big Mac, French Fry, Happy Meal and breakfast machines."
So why the €2 coin?  Apparently, U.S. coins don't come with a high enough denomination.
But the concept has struck a chord.  The video was posted to YouTube on Dec. 4 and has already had more than 70,000 views.