Snoop Dogg is helping Burger King sell its hot dogs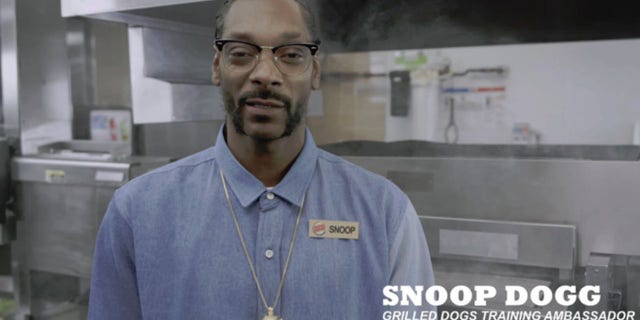 Who better to help Burger King sell its new wieners than the DoggFather himself: Snoop Dogg.
The Whopper King this week announced it was adding grilled hot dogs to their menu now have Snoop Dogg as their spokesman.
In an advertisement meant to look like a leaked corporate training video marked with "internal use only," Snoop plays a Grilled Dogs Training Ambassador ready to teach Burger King employees how to serve them up hot, "live and direct from the BK."
The rapper, famed for such hits as Drop It Like It's Hot, stresses that Burger King employees will be grilling the dogs his way. The Snoop way? "Bikinis, martinis, zucchinis….you know the rest," Snoop says.
Snoop isn't the only celebrity getting in on the hot hot dog action, Latin singing star Charo bursts into a Burger King kitchen dressed in her full red sequined glory.