Shell-licking employee an isolated incident, Taco Bell claims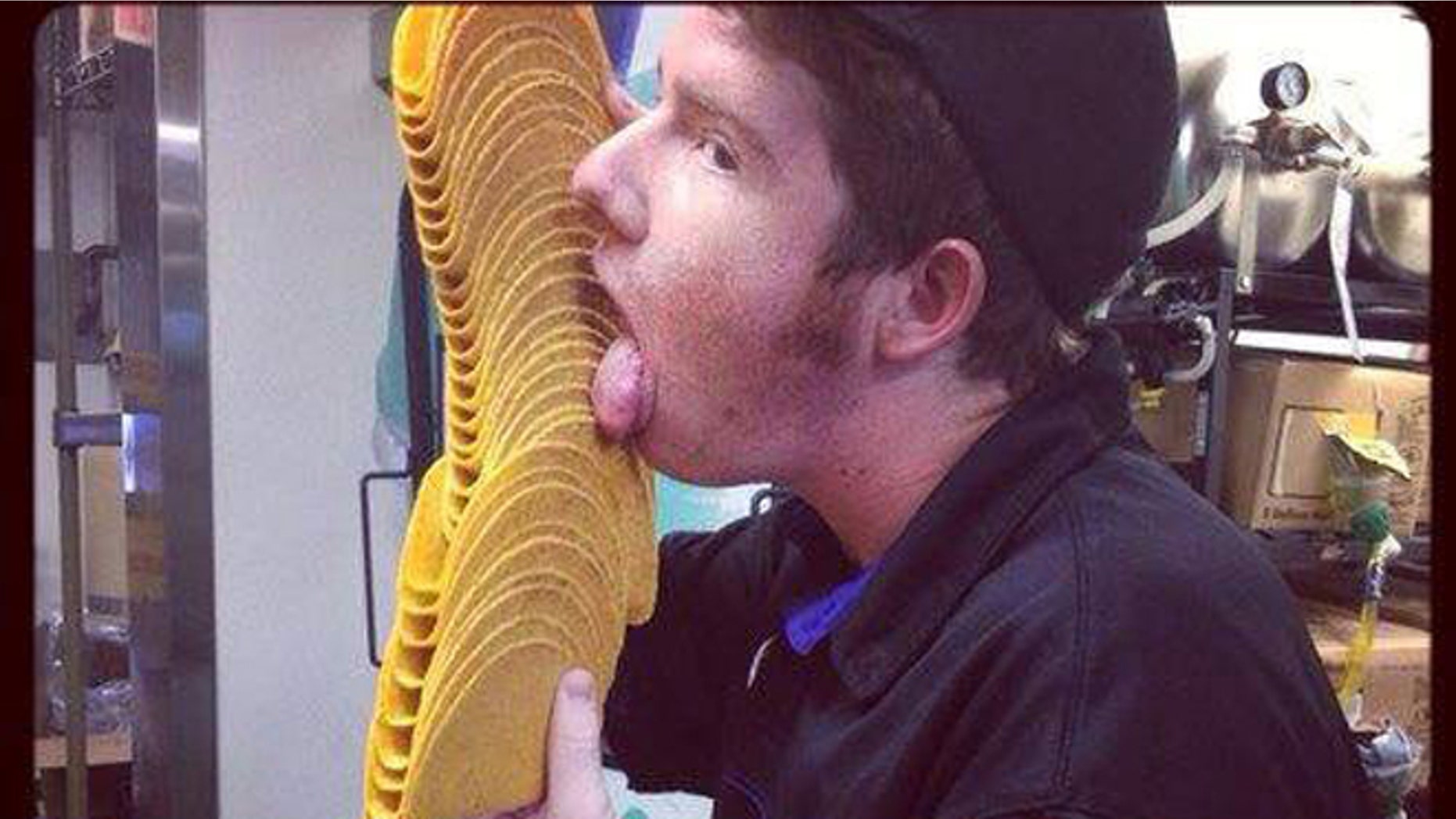 Taco Bell is defending a sick shell game purportedly played by one of its employees.
The fast food giant, which is owned by Kentucky-based Yum! Brands, Inc., responded to a viral photograph that circulated Monday of one of its employees apparently licking a stack of taco shells by claiming the incident was a prank.
"We have spoken with the restaurant and confirmed that the shells were never served to customers," company officials replied on its Facebook page in response to a copy of the photograph. "This is completely unacceptable and we are taking the appropriate action against everyone involved."
Hours later, however, Taco Bell officials disabled the ability for Facebook users to post images on its page and hid all related photographs and comments connected to the image, MyFoxNY.com reports.
Taco Bell officials did not specify how they knew the shells were not served to customers and did not disclose where the restaurant was located.
One Facebook user questioned the company's explanation that it was an isolated incident.
"Yes, I understand this 'could' be considered an isolated incident, but who are we kidding?" Matthew Snider wrote. "It's fast food run by mostly high school kids whom most have no morals or ethics let alone little hygiene concern for the patron."