People are spending hundreds to dine at Guy Fieri's restaurant on New Year's Eve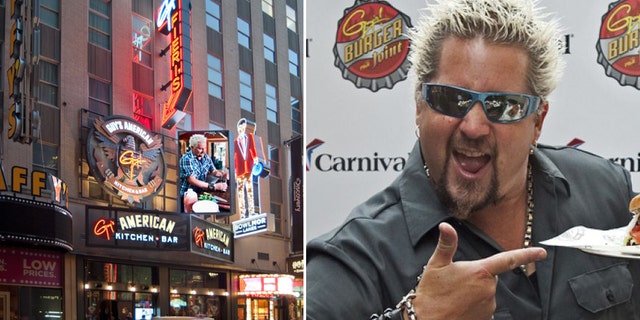 Guy's American Kitchen & Bar may be the source of endless food critic ridicule but that does not mean it's shying away from gouging guests on one of the biggest holidays of the year.
Located in Times Square, Guy Fieri's eponymous eatery is back this year with a range of New Year's Eve packages that top out at $999. That's right—for just shy of a grand, you too can have as much donkey sauce as you can handle—within four hours.
"Trust us, you won't go empty-handed… or empty-stomached for that matter," reads the description on Balldrop.com.
Last year, the most expensive couple's package was $795, according to The Braiser. This year, the general packages, which start at $139 per person, all include a five hour open bar, DJ, dance floor and of course signature appetizers inspired the frosted haired chef.
But if you're not willing to spring for the full VIP package, you'll miss out on "Vegetarian California Egg Rolls" and "Bourbon Brown Sugar Wings." For almost a thousand bucks, let's hope those wings are glazed in Dom Perignon.
Based on the event's Facebook page, so far it looks like just four people are ready to go to "Flavor Town" to ring in 2015.
Unfortunately for Fieri's biggest fans, it doesn't look like he will be making an appearance at his own restaurant tomorrow.