Nelson's Green Brier Distillery sells history by the bottle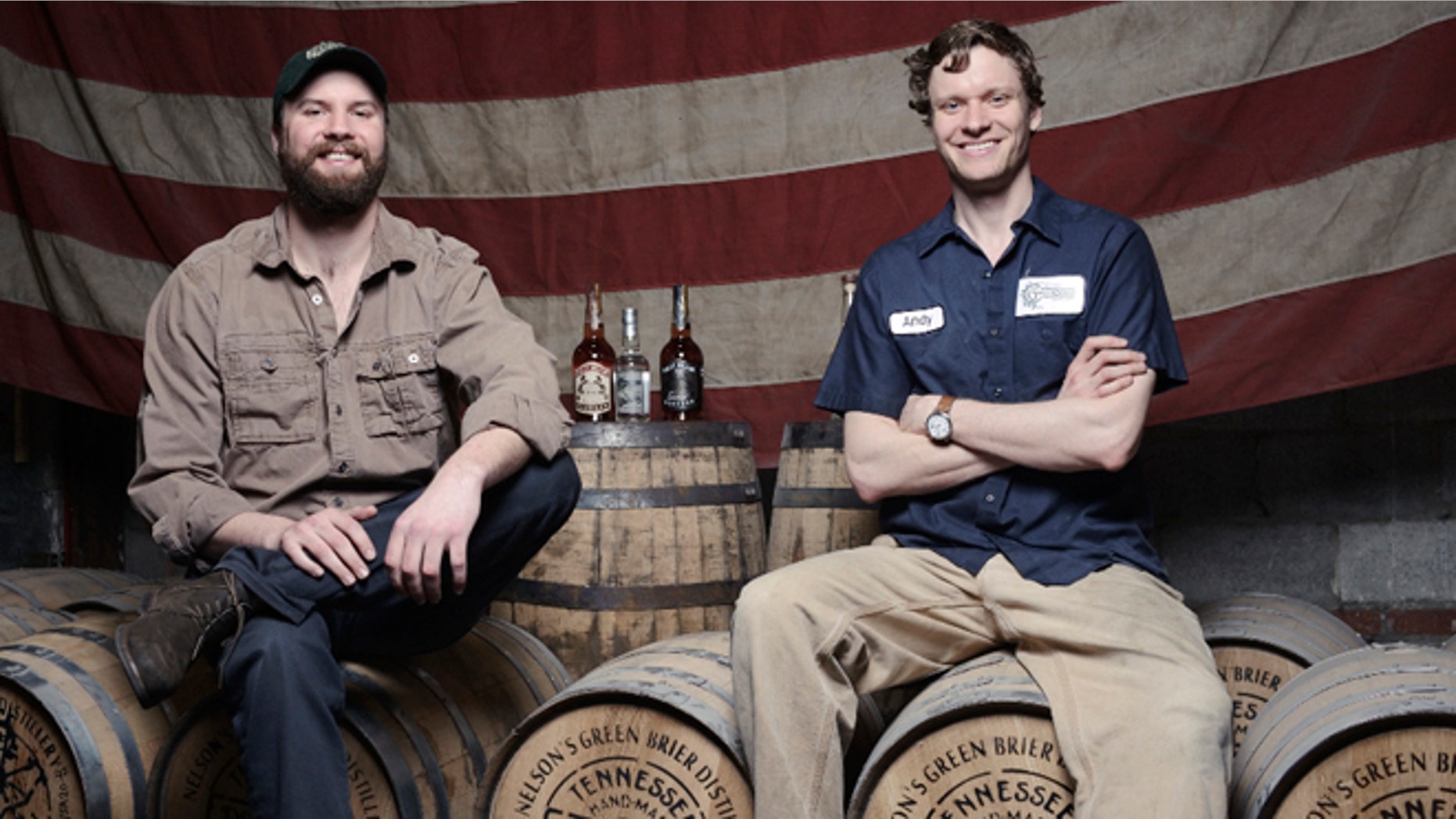 Contrary to popular opinion, Jack Daniel's was not the original Tennessee whiskey. In 1885 it sold 23,000 gallons, just a drop in the barrel compared to the 380,000 gallons produced by Charles Nelson's Green Brier Distillery.
Yet Green Brier Distillery, once one of America's largest, is hardly known today. In fact, just a decade ago, not even Nelson's great-great-great grandsons knew of its storied past.
"It was a moment of being struck by lightning. My brother and I looked at each other and said, 'This is what we're going to do.'"
It was purely by accident that Charlie Nelson and his brother Andy discovered their whiskey heritage in 2006 – at a gas station where they noticed a historical marker for the old distillery. Soon after, they found the site of the distillery itself – and there was the barrelhouse, still standing.
That was when Charlie and Andy made the commitment to resurrect Green Brier Distillery, nearly 100 years after Prohibition effectively shut it down.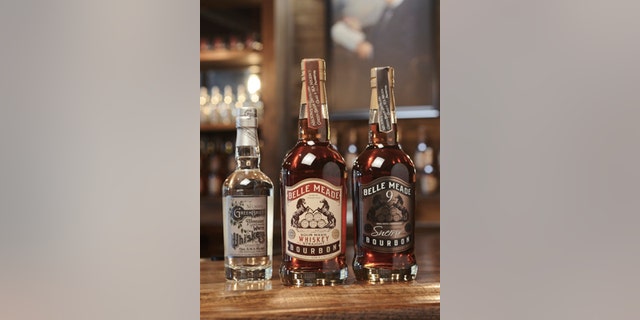 "It was kind of love at first sight," Charlie says. "It was a moment of being struck by lightning. My brother and I looked at each other and said, 'This is what we're going to do.' From that moment forward, we decided we're going to dedicate our lives to making this happen."
Six months ago, Nelson's Green Brier Distillery opened in Nashville's historic Marathon Village, a creative entrepreneurial hub for local artists and artisans. It is open six days a week for tours and tastings.
But resurrecting the brand hasn't been easy. Charlie and Andy Nelson had no experience in the craft spirits industry, none in running a small business and none in raising the money it would take to open one.
They began by visiting Tennessee whiskey and Kentucky bourbon producers, many of which were familiar with the Nelson's brand because it was so large in its day. They researched old recipes and began a deep-dive into the company's history, poring over newspaper archives while putting together the money they needed.
They also enlisted some high-profile help from Dave Pickerell, a former master distiller at Maker's Mark. With his big-picture guidance and their by-the-bootstraps attitude, the Nelson brothers began shaping their business.
Their first smart move was to hire a contract distiller – essentially someone who would produce and age their whiskey for them using Nelson's recipe.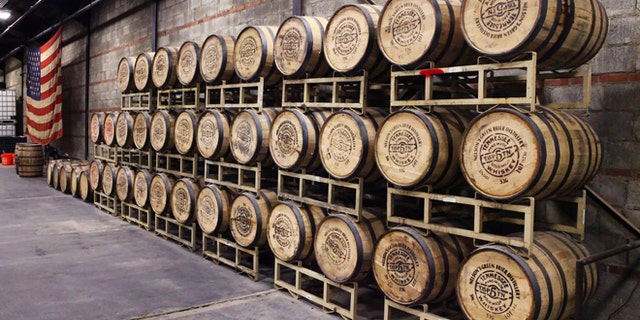 "We had two choices," Charlie says. "We could either come out with an unaged product and potentially tarnish the company's image forever, or go through a contract distiller and make a good first impression, making it be what we wanted it to be with an aged whiskey."
They made the right choice. The Nelsons cleaned up nicely at the 2015 San Francisco World Spirits Competition, winning double gold medals for their Belle Meade Bourbon and Belle Meade Bourbon Sherry Cask Finish, which they released three years ago, and a "Best Special Barrel Bourbon" for the Sherry Cask Finish. They also won a bronze for their Nelson's Green Brier Tennessee White Whiskey, the unaged version of the signature Tennessee whiskey they started producing when they opened the distillery in November.
Right now Nelson's produces Belle Meade Bourbon, made with a blend of three different recipes; Belle Meade Bourbon finished with sherry casks imported from Spain; and the charcoal-mellowed white whiskey made from Charles Nelson's original recipe. Their signature Nelson's Green Brier Tennessee Whiskey is now aging in barrels and will begin hitting shelves in a couple of years.
"We're laying down new barrels of Tennessee whiskey every day," Charlie Nelson says. "We laid the first barrel down in August and we plan on the earliest release being two years aged. Eventually we want to age them for a minimum of four years, and some longer."
Charlie and Andy couldn't have picked a better time to start their business. The craft distilling industry has seen astronomical growth over the last 12 years.
According to the American Distilling Institute, there currently are 623 craft distilleries in operation, with 200 more under construction. In 2003, there were only 70.
The Nelsons have watched hundreds of other distilleries transition from idea to distribution, but they have faith in their slow-and-steady tortoise-and-hare approach.
"It's crazy how many new brands are coming out onto the market every day," Charlie says. "It's becoming more and more difficult to differentiate between them. We're very fortunate that we have a rich, authentic and true history."
That's something they try to instill in every bottle. The brothers have tried to recreate Charles' original recipes as closely as possible, and what they can't replicate in recipe they try to in spirit.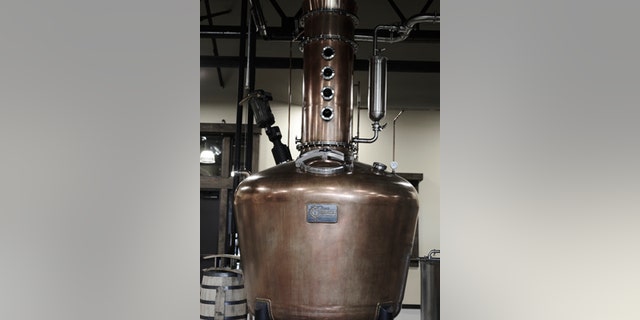 The original Belle Meade Bourbon was always made in collaboration with another company, so this was what they chose to be their introduction to the market. And thanks to a reporter who toured the original facility and printed the recipe for the signature Tennessee whiskey in his newspaper, they created an exact replica – made with 51 percent corn, malted barley and wheat (instead of the more common rye).
They have also been able to extrapolate some recipes based on Charles Nelson's grain receipts and tax documents. "We have bits and pieces of recipes, but we know that when he used rye, he used a lot of rye, based on the grain receipts," Charlie says.
Nelson's produced 30 different labels throughout the late 1800s, including corn whiskeys, rye whiskeys, brandies and one of the first American gins.
The Nelson brothers say they would love to recreate the full portfolio, but for now they remain focused on their current brands and on making the Tennessee whiskey their signature and best-selling product.
"I think that there has been a lot of attention paid to whiskey because of the authenticity of it and the fact that it takes so long to make," Charlie says, noting that it's part of the spirit's appeal in today's fast paced society. "Whiskey is sort of an antidote to that. It brings people together."