Most searched beers of the year, according to Google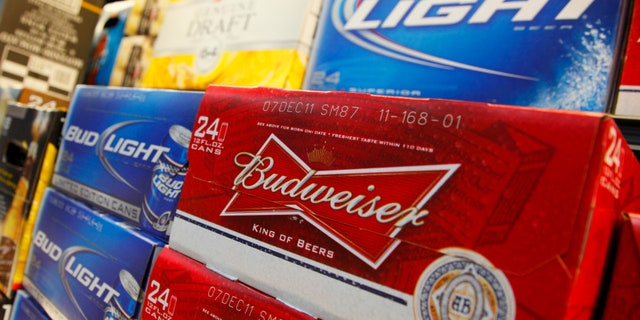 Google just released its annual list of the top search terms around the world and while Ebola and the death of beloved comedian Robin Williams gripped headlines, millions of us were still fixated on food.
Pizza was the most searched for food term of 2014, with more overall searches than the World Cup. Globally, more people searched for Chinese food related items than both French and Indian.
When it comes to eating habits, Google says we're starting to dine out more than eat in. "Restaurant" was searched significantly more than "recipe" this year. As for healthy eating, this year two new favorite superfoods surpassed kale: chia seeds and goji berries.
And despite the meteoric rise of the craft beer movement, tried-and-true favorites Budweiser, Corona and Keystone topped the list of this year's most searched beers. Hipster favorite PBR sneaks into the top 10 to hold the number eight spot.
When it comes to cocktails, fresh and fruity dominated the top as margarita, sangria, mojito and mimosa all made the top five—along with the versatile martini.
And over nine million people, and counting, tuned into to watch a tiny furry hamster chow down on a mini burrito.
Check out more of Google's most searched results and start thinking about big hitters for 2015.
Most searched beers
1. Budweiser
2. Corona
3. Keystone
4. Miller
5. Blue Moon
6. Coors
7. Bud Light
8. PBR
9. Modelo
10. Sierra Nevada
Most searched cocktails
1. Margarita
2. Martini
3. Sangria
4. Mojito
5. Mimosa
6. Mint Julep
7. Moscow Mule
8. White Russian
9. Long Island Iced Tea
10. Tequila Sunrise
Top trending recipes
1. Chicken recipes
2. Meatloaf recipe
3. Banana Bread recipe
4. Pancake recipe
5. Chili recipe
6. Crock pot recipes
7. Lasagna recipe
8. French Toast recipe
9. Guacamole recipe
10. Pork Chop recipes
Top trending diets
1. Paleo Diet
2. Atkins Diet
3. Gluten Free Diet
4. Mediterranean Diet
5. Dash Diet
6. The Military Diet
7. HCG Diet
8. South Beach Diet
9. Super Shred Diet
10.The Doctor's Diet