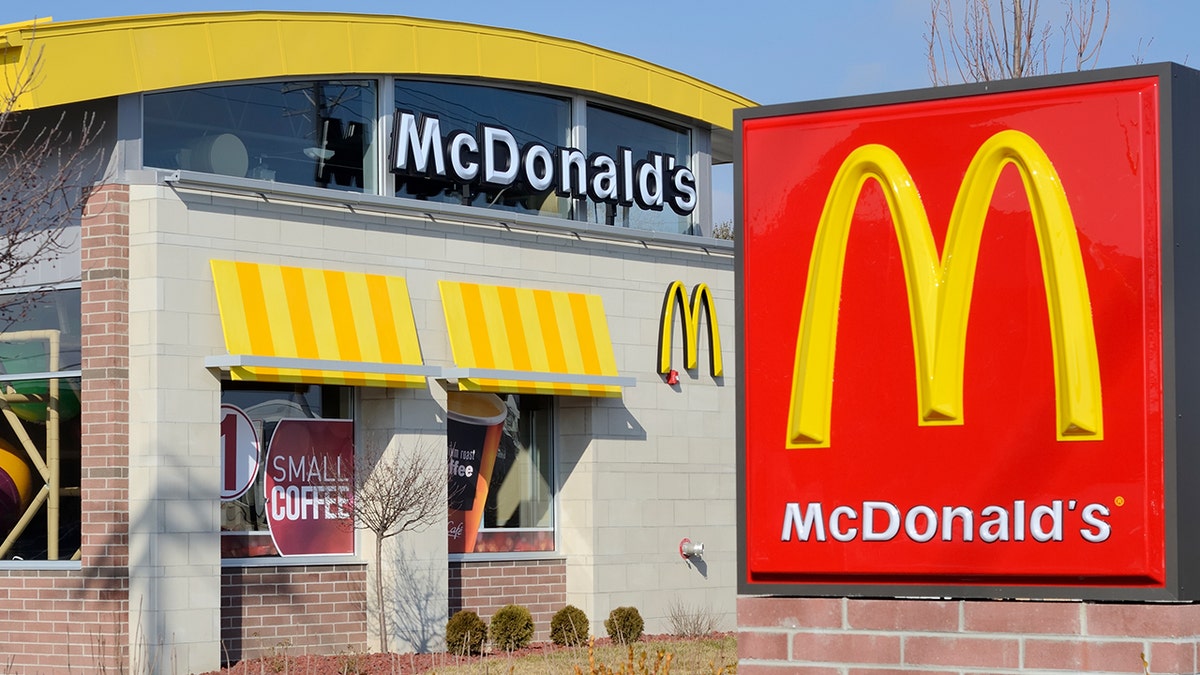 McDonald's is taking a step toward improving animal welfare by requiring suppliers to follow new standards for raising and slaughtering chickens served in the chain's restaurants.
The guidelines, announced Friday, will mandate standards such as monitoring the brightness of light in the perches, clean coops, and making sure birds are raised more humanely, Newsweek reported.
PERDUE TO CHANGE CHICKEN-SLAUGHTERING PRACTICES, INTRODUCE 'GAS STUNNING' AT FACILITIES
McDonald's suppliers will also be required to start gassing the chickens prior to slaughter — a process called "stunning" — which will render the slaughtering process painless, the L.A. Times reported. The Times also said that, prior to these guidelines, some suppliers would shock the livestock before cutting their throats.
"We believe these new commitments provide the ability to drive and measure continuous improvement for the health and welfare of chickens," Bruce Feinberg, a senior director at McDonald's who oversees chicken, beef, pork, fish and dairy products, wrote in an announcement.
McDonald's suppliers, such as Tyson Foods Inc and Cargill Inc., must comply with the new standards by 2024. They'll also be conducting trials with the restaurant to measure the well-being of different chicken breeds, Reuters reports.
"I think it's one of the most comprehensive programs that I've seen for chickens," said livestock researcher Temple Grandin, who pioneered humane slaughterhouse practices and works with McDonald's.
Fortunately for consumers, these changes aren't expected to raise the cost of McDonald's chicken menu items, like McNuggets, Buttermilk Chicken Tenders and McChicken sandwiches. Despite the increased price of production, Feinberg told Reuters that these new regulations might help customers "make purchasing decisions that they might not have otherwise made."

FOLLOW US ON FACEBOOK FOR MORE FOX LIFESTYLE NEWS
However, animal activists argue McDonald's new regulations don't stack up to those of other fast-food restaurants like Burger King and Subway, Feedstuffs reports. They argue that the chain's plan doesn't address their primary concern of chickens that grow too quickly, which can lead to organ failure and difficulty walking because they're too heavy.
Josh Balk, vice president of Farm Animal Protection for The Humane Society of the United States said in a statement to Fox News, "McDonald's announcement misses the mark on meaningfully addressing the worst animal suffering for chickens in its supply chain, stemming from how birds are genetically manipulated to grow so big, so fast they often cripple underneath their unnaturally obese bodies."
"McDonald's falls behind dozens of major food companies on this issue including many of its competitors, a disappointing position for the company that formerly was a leader on animal treatment," he said.