McDonald's commercial comparing its workers to soldiers sparks backlash online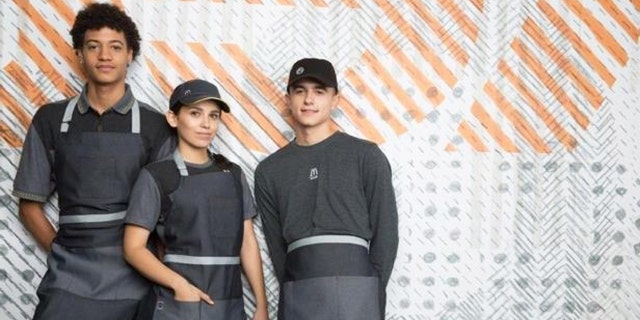 NEWYou can now listen to Fox News articles!
McDonald's may have missed the mark yet again trying to appeal to consumers overseas.
In Sweden, where the draft was recently reinstated, the fast food giant is currently running an ad that compares its employees to soldiers. Yup, preparing to make burgers and fries is similar to suiting up for battle, so intimates the chain.
Set to dramatic music and edited in muted tones—reflecting the chain's new gray uniform color palate—the commercial is already garnering backlash.
WEIRDEST MCDONALD'S LOCATIONS AROUND THE WORLD
"In uniform we are all equal, regardless of gender, background or sexual orientation," says the voiceover (translated by Creativity) as people of various backgrounds get dressed in the morning.
"Nobody cares which god you pray to, or if you don't pray at all. All we demand is that you're a problem solver and focused on the goal," the spot continues, filmed to strategically conceal any golden arches logos, or food, until the final reveal.
The voiceover concludes, "Self-discipline, team spirit and cooperation has been shown to be the recipe for diversity, integration and really, really good hamburgers."
FOLLOW US ON FACEBOOK FOR MORE FOX LIFESTYLE NEWS
The commercial, which was originaly posted online in May is just now getting the attention of detractors on social media who are calling it "tone deaf" and "inappropriate."
Some, however, have come to McDonald's defense, saying working at the chain is actually pretty grueling work.
In March, Sweden announced it would be reinstating the draft for the first time since 2010, choosing 4,000 people for mandatory enlistment.
This isn't the first time McDonald's marketing department has ruffled a few feathers overseas. In May, a commercial for a Filet-O-Fish sparked backlash in the U.K. for implying that a young boy could simply get over the death of his father through a mutual love of fast food. After mounting complaints, the commercial was taken off air.
A representative for McDonald's was not immediatlely available for comment.