Man released rat in restaurant to avoid paying for Valentine's Day meal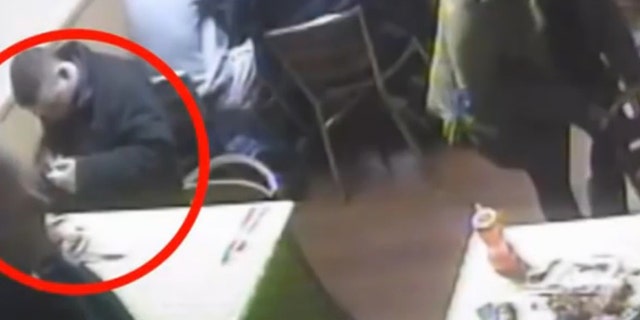 One British diner went to extreme lengths to avoid paying the bill for a recent Valentine's Day meal.
Christopher Baker was dining alone at Borneo Bistro in the U.K. this Feb. 14. Though his meal cost just £7.25—about $11—Baker apparently decided he had paid too much for his buffet style dinner and released a rat in the restaurant.
CCTV footage captured the diner pulling a rodent from his pocket and frantically calling out for wait staff, who quickly scrambled to retrieve the pest.
Borneo Bistro's owner Kevin Smith immediately sensed a rat— of another kind—and brought Baker to court.
"It's shocking, isn't it? I'm absolutely flabbergasted myself. It could have ruined my business if it wasn't so obvious," Smith told the Newcastle Chronicle. "He was sat right underneath my camera which was absolute stupidity. We have never had trouble with pests before, and then one scumbag comes along like that."
Baker initially claimed the rat had bitten his finger while he ate but backed down after footage of the incident was released during the trial. He pleaded guilty to fraud by false representation and has been ordered to pay a $90 victim surcharge to Borneo's owner in addition to the $11 value of his meal.
Smith, who says he took the rodent to pest control services to be released back into the wild, says he is happy with the verdict.
"These people have no place in society when there are people like us paying taxes," the restaurant owner said.