Inside New York City's 21 Club: A presidential dining tradition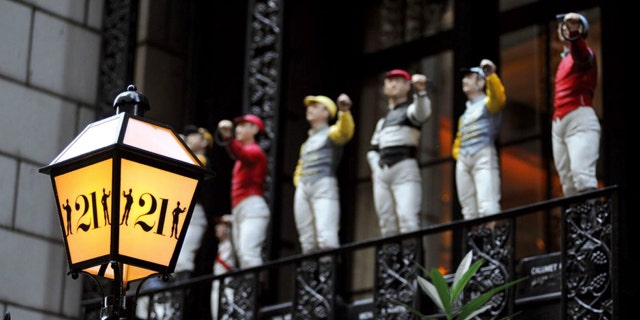 The 21 Club, New York City's iconic restaurant and former speakeasy, has long been the place where A-list performers, socialites and presidents rub elbows. That's right … POTUS, as in every sitting president since FDR— except for two.
One was George W. Bush, who ate there when he was governor of Texas. The other is President Barack Obama. And his time is almost out.
President-elect Donald Trump, a native New Yorker, is already a regular. He has been eating at "21" since he was a kid. He had his first wedding reception there in 1977, and he recently slipped past his press pool and headed with his family to dine at the restaurant, which is just a few blocks away from Trump Tower.
The club appreciates its nearly 100-year-old history and keeps track of who sat where with an interactive map. Trump, like former President Gerald Ford, sits at table 11, along the wall near the bar. Richard Nixon and George H.W. Bush sat at table 7. John F. Kennedy and Bill Clinton favored table 31. Clinton donated a model of Air Force One that dangles from the ceiling in the dining room, just one of many other relics from famous patrons.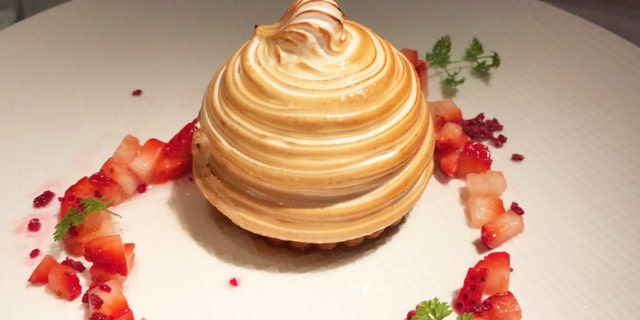 "JFK was quite a regular and dined here on the eve of his inauguration in 1961," says the restaurant's hospitality director, Avery Fletcher, "and he gave us a model of the ship he was a commander of when he served. The ship sits behind the bar."
Despite the name and clientele, "21" is not a private club. It's open to everyone-- and it's a special treat for those who love history. The tables are draped in white linen, a reminder of old school traditions that have made it a power hub and a hangout for the elite. It still offers house accounts, and it maintains a strict dress code of jackets for men and no jeans or sneakers.
Even the food has a history; the baked Alaska has been on the menu since 1933. The once-secret wine cellar, which dodged plenty of FBI raids during Prohibition, is filled with over 2,000 bottles left behind by Nixon, Jackie Kennedy, Elizabeth Taylor and Sammy Davis Jr.
All that's been missing, it seems, is Barack Obama. In 2009, Brian Williams asked the new president on air during the inauguration march if he would be making his way to the 21 Club, like so many presidents before him. Eight years later, he hasn't yet.
But the restaurant hopes the first foodie president will show up soon.
"He seems to like steakhouses and has a taste for American cuisine, so we think he would love our steak tartare or '21' burger, which has appealed to other presidents in the past." Fletcher said.
Obama, whose affection for a great burger is well known, might find the '21' burger too tempting to pass up. The duck fat-infused gourmet meat patty has been a favorite of many politicians, including Trump, former President Jimmy Carter and Hillary Clinton, though it carries a whopper of a price. At $36, it exposes Trump's upscale taste buds after the "blue-collar billionaire" raved about his love for fast food during the campaign.
But it might take more than a great burger to bring in Obama, says Clark Wolf, owner of the food and restaurant consulting firm, Clark Wolf Company.
"There are a lot of iconic locations in the world to visit," he said. "He's visited some, but not all of them. Perhaps he would go if there was a chance he would be meeting an interesting person to have lunch with. Obama is a very thoughtful, modern president, and I think he would need a reason to go, not just because of the history."
So will the 44th president become only the second in office not to eat at "21" in three-quarters of a century?
Carrie Sheffield, founder of the news media outlet bold, says Obama might decide to wait until after he leaves office.
"Since Obama has always made himself a celebrity president. I think he would feel right at home at the 21 Club," she said. "But since it's a tradition for presidents to go, and Obama is a president that has broken some traditions in the past, I'm not so sure it's high on his list before he leaves office.
"But hopefully there's plenty of time after."