How to make your favorite Halloween candy at home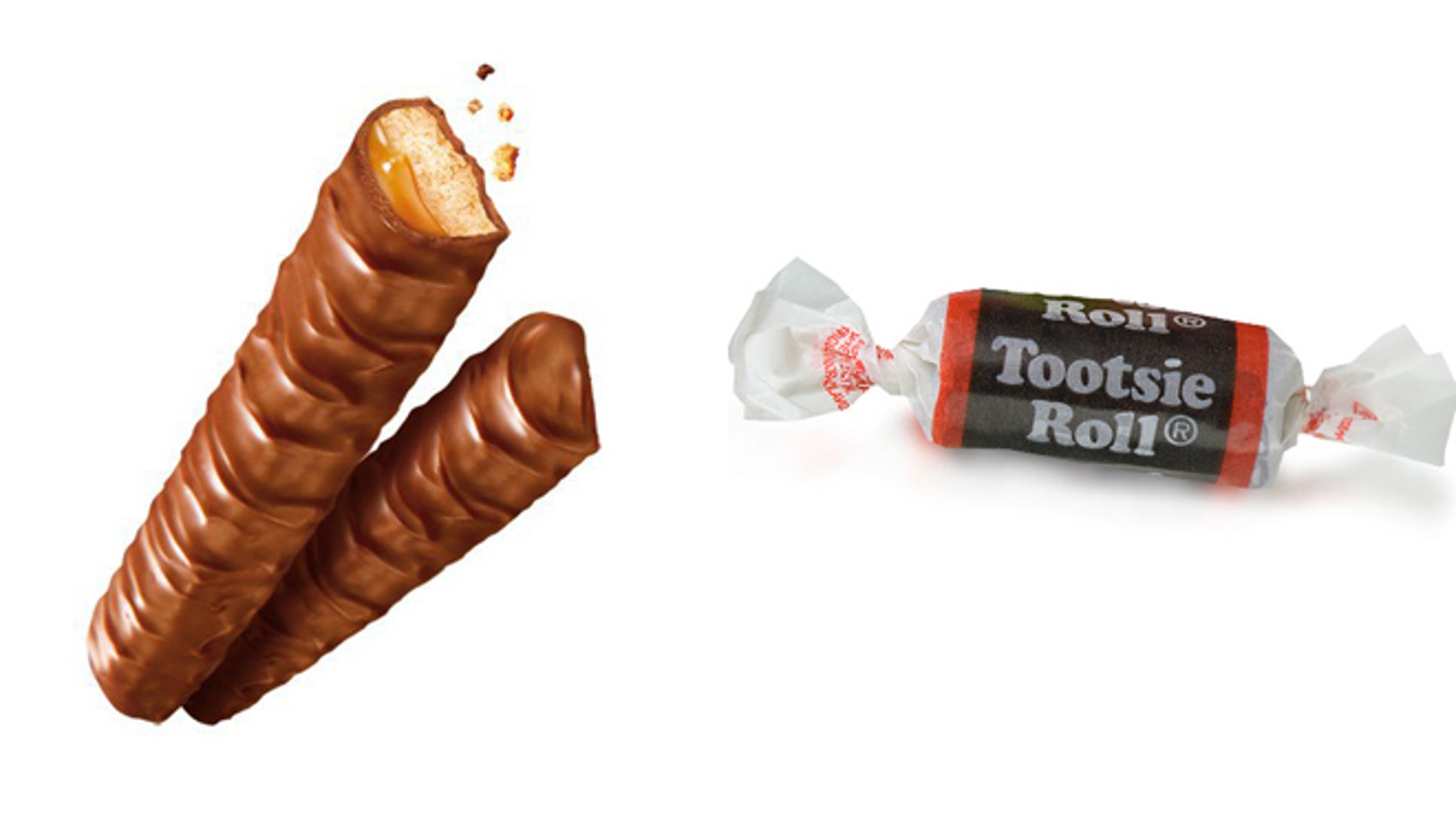 What are your favorite Halloween candies? With the celebrated candy-filled holiday just around the corner, the editors at The Daily Meal mused on what sugary classics our Halloweens wouldn't be complete without. While many were oohed and aahed over, a solid few kept coming up as ones we loved the most during our trick-or-treating years.
First, a little history. The oldest candy on our list is the Tootsie Roll. Developed by Austrian immigrant Leo Hirshfield, the chocolate candy has been a favorite since its appearance on the candy scene in New York City in 1896. Named after Hirshfield's daughter's nickname, Tootsie Rolls are a favorite for many because they're low in fat (with just 3 grams) and have a low calorie count of 140. In the early 20th century we were introduced to the Kit Kat bar, and it remains a favorite of many today. In the words of the bar's catchy slogan, who can resist breaking off a piece? With a crunchy center covered in chocolate, the bars contain 11 grams of fat and are 210 calories. While indulgent, they are certainly popular, with 17.6 billion sold every year by the time of the candy's 75th birthday in 2010. The chocolate bars were first introduced in York, England, in 1935 and later made their way across the pond. The origin of the candy's name is unclear, but many believe it is in relation to a 17th-century British literary club.

In 1956, a scientist named William A. Mitchell started experimenting with classic candy ingredients, such as sugar and corn syrup, and chemical ingredients like carbon dioxide, in order to create a new soft drink. However, the results yielded something completely different — crunchy little particles that when placed in the mouth, released pockets of carbonation that felt like crackling on the tongue — the candy that is now known as Pop Rocks. Although they received some bad press due an urban legend that claimed Mike from the Life cereal commercials died from ingesting the candy, Pop Rocks remain a quirky favorite for many, and a serving is only 80 calories with 0 grams of fat.
Next in our timeline is the TWIX bar, which was introduced in the U.S. in 1979. Very little is recorded about the TWIX bar's history, but few could argue about its loveable traits — a crunchy, shortbread cookie topped with caramel and slathered in chocolate is hard to resist. At 12 grams of fat and 250 calories, TWIX is also an unmistakable favorite because you get not one but two candy bars with each purchase.
Last, but certainly not least, are Charms Blow Pops, which were brought onto the candy stage in 1988. We have another favorite candy, Tootsie Rolls, to thank for the creation of Blow Pops, whose lollipop form, the Tootsie Roll Pop, was inspiration for the bubblegum treat. With a hard candy shell and chewy bubblegum center, it's a two-fold treat that we just can't resist at 60 calories and 0 grams of fat.
These candies, while enjoyed all year long, define the Halloween season for many, and are the favorites to snag from a trick-or-treat bowl above other sugary treats. As the Cook editors at The Daily Meal always do, we wondered what went into making our favorite candies and challenged ourselves to see if we could use our expertise to create these goodies at home. At first glance, some seemed fairly straightforward while others pleasingly challenging, so we were excited to try. With the help of our testers Robin Joss of BigRedKitchen (you may remember her from our White Castle endeavor), Alexis Murphy of Jac o' lyn Murphy, and Emily Jacobs of Sage Recipes, we learned that they were not only fun to recreate, but easy, and in some cases our recipes yielded better results than the originals. We hope these recipes bring you a very happy Halloween and even better, save you a trip to the store.
Tootsie Rolls — The Dough
While Tootsie Rolls seem like a mystery to many, we were pleased to learn that creating your own is really as straightforward as making dough. Butter, milk powder, and a few other ingredients are just blended together to get a sticky, thick dough used to make the bite-sized candies. To make the dough, we used a stand mixer with a greased bowl and dough hook to overcome the thickness and stickiness.
Tootsie Rolls — The Shape
The classic part about the Tootsie Roll is its round shape. To get the little cylinders, we rolled our dough to ½-inch thick rolls, chilled it, cut it into small rectangular pieces with a pizza cutter, and then rolled them out with our palms.
Tootsie Rolls — The Recipe
Overall, the recipe was a success, and some may agree that ours is better than the real thing. Because the dough is sticky, we wrapped the candies in parchment paper and stored them at room temperature for the best possible results.
Click here to see the Homemade Tootsie Rolls Recipe
Pop Rocks — The Science Behind It
Not only are Pop Rocks one of our favorite candies, but we were also intrigued by the science of this recipe. The secret to the pop in Pop Rocks is citric acid, which we added to a boiling mixture of sugar and corn syrup.
Pop Rocks — Flexibility
Making Pop Rocks was fun because we could be flexible about the flavors and colors for each. We used a berry flavoring for this batch and blue food coloring.
Pop Rocks — Cracking Them Up
Everyone loves Pop Rocks because of their inconsistent, pebble-like qualities. After we spread the candy mixture onto a baking sheet and let it harden, we cracked it up into a Ziploc bag and had a therapeutic smashing session with a rolling pin.
Pop Rocks — The Recipe
Despite the boiling of candy, Pop Rocks were a pretty easy endeavor and this recipe yielded the same crackling sensation we've all come to know and love about the candy.
Click here to see the Homemade Pop Rocks Recipe
TWIX Bars — Baking
The most loveable part of the TWIX bar, the cookie, requires a little baking to recreate the candy. We worked off a traditional shortbread recipe and poured the batter into a glass baking dish to get a flat, even surface. Because this isn't the norm with baking shortbread, we poked holes on the surface to allow steam to escape while baking.
TWIX Bars — The Caramel
Everyone loves the caramel in a TWIX bar, and because of this we figured that there had to be a little extra something to it. Rather than just melting regular caramel, we mixed it with heavy cream to get an ultra-rich caramel filling.
TWIX Bars — The Recipe
Testing proved that our bars tasted just about as close as you can get to the real thing, and even better, they were almost double the size and cost less than half of the price of store bought TWIX bars.
Click here to see the Homemade TWIX Bars Recipe
See even more ways to make your favorite candy at home here
More from The Daily Meal
America's Most Popular Recipes of 2012

Essential Tools for Your First Kitchen

Have a Healthy Halloween with homemade Treats

Ultimate Guide to Caring for Your Cookware