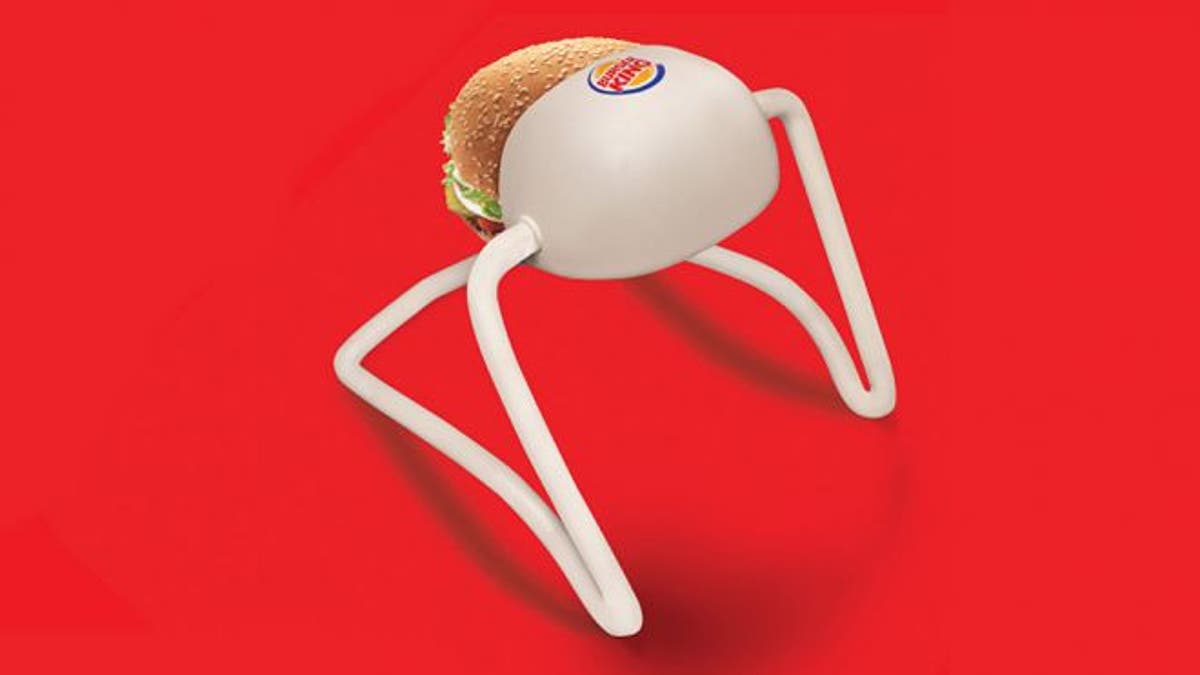 The unveiling of a hands-free Whopper holder in a video that touted the device's appeal to mutitasking burger-lovers was a hoax, Burger King says.
The company said in a statement to CNBC on Monday that the video was produced by a Puerto Rican ad agency in celebration of the chain's 50th anniversary on the island.
"The video featuring a 'hands-free' Whopper Sandwich holder was produced by an agency in Puerto Rico to celebrate the brand and the iconic Whopper Sandwich in a humorous way. However, the product depicted in the spot was not produced, or distributed to guests as some reports indicate," the statement read.
The video shows happy Whopper-eaters using their hands to ballroom dance, practice karate, box, trim hedges, give massages and shoot hoops as the plastic burger-holding device rests on their necks.
To the sound of an electric guitar, the video begins with an introduction in Spanish that reads, "In a world of multitasking, how can you use your hands to do your daily activities and eat a Whopper at the same time?"