Food Network Star Katie Lee on How to Save Valentine's Day (If You're a Procrastinator)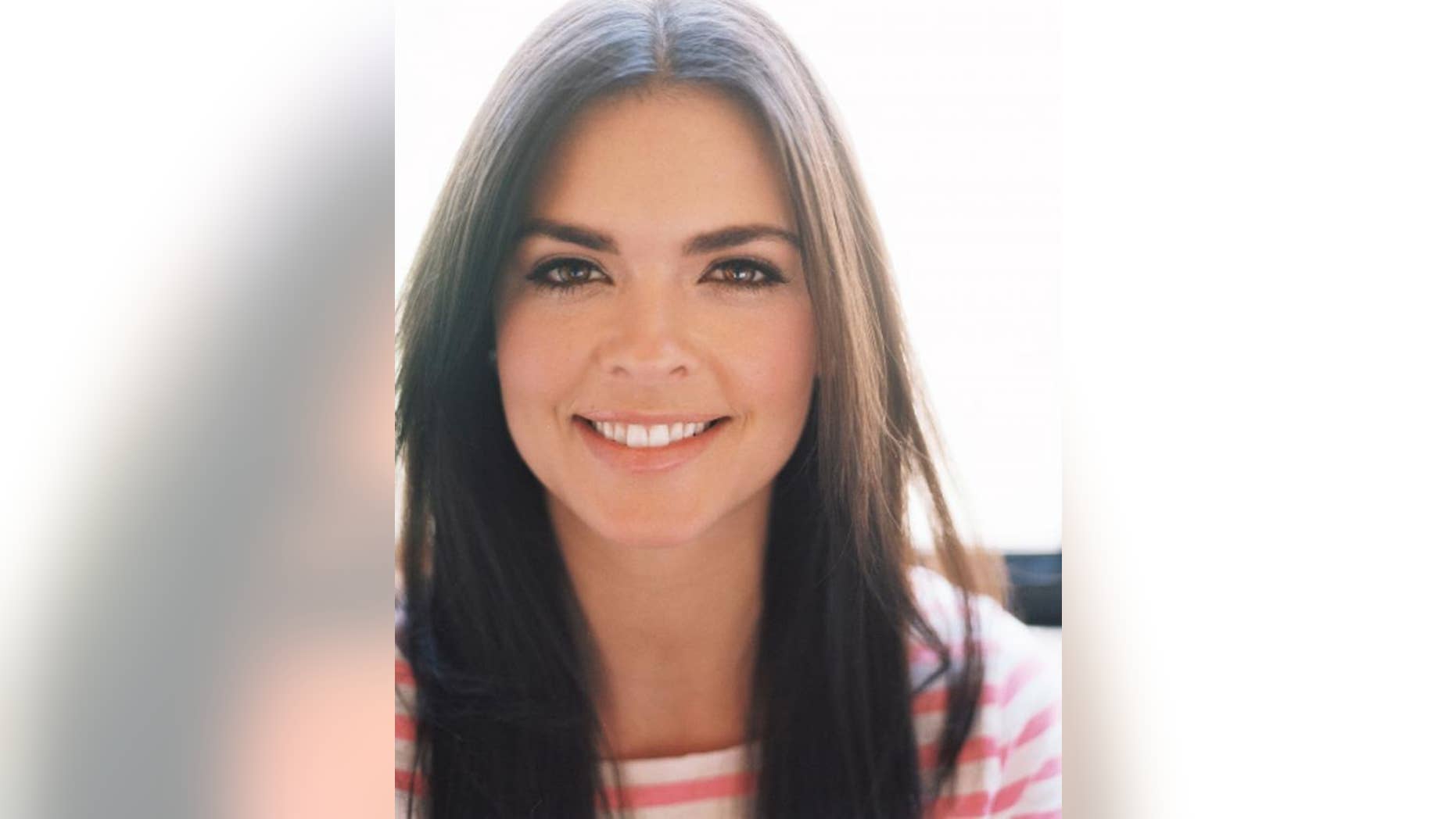 Don't know how to spice things up this Valentine's Day? Get to the kitchen with the help of a Food Network star.
Culinary personality Katie Lee loves Valentine's Day, but not because it's a sweet excuse to indulge on chocolate — that's for the rest of us. Instead, the brunette beauty and co-host of "The Kitchen" loves whipping up her super simple and scrumptious strawberry fool.. Best of all? Those breaking a sweat because they forgot today's date (we're looking at you) can quickly make this decadent dessert at the last minute.
Because you only have a few hours left before you're expected to serve a romantic dinner for two, FOX News Magazine spoke with Lee about easy mouthwatering dishes to sizzle up the night, the foods you should absolutely avoid, and yes, how you can savor chocolate without worrying too much about your waistline.
FNM: Many couples prefer having a Valentine's Day dinner at home over making reservations. What are some of your must-have ingredients to prepare an amazing, romantic meal?
KL: I think Valentine's Day is a source of stress for people because there's this unnecessary pressure of creating a super romantic night. It really should be a laid-back and relaxed event. Definitely plan ahead, including your meals. I like dishes that are really indulgent, but also easy to prepare, so I can spend more time with my Valentine and less time in the kitchen: make-ahead hors d'oeuvres, as well as desserts. That way you can just focus on the entrée.
I recommend getting a baguette, toasting it, spreading some ricotta cheese on top and then adding sliced strawberries. Sprinkle some sea salt and then drizzle some aged balsamic vinegar. And for dessert, you can buy an angel food cake or a chocolate pound cake and serve that with a homemade whipped cream. You can customize your whipped cream with orange or raspberry liqueur and then add some fresh orange slices or raspberries. One of my favorite make-ahead desserts is the strawberry fool, which is a really light yet super indulgent dish that can be served with the chocolate you hopefully received as a gift!
FNM: What if you're a horrible cook? What's a can't-fail meal for two?
KL: I believe anybody can cook. The key is feeling confident in the kitchen. Definitely plan your menu and when you go to the grocery store [and] feel confident about the ingredients you're going to buy. Personally, I divide my shopping list up, dairy with dairy, fruits with fruits, etc. Also, think about saving. I partnered up with Chase Freedom and they're giving 5 percent cash back on all grocery store purchases through March 31st.
And finally, when you get home organize all of the ingredients you're going to use and begin your cooking. Think of it as if you had your own cooking show. All of your ingredients will be prepped and on-hand for you to use. One of my go-to recipes for a romantic meal for two is filet mignon with red wine sauce. It's really easy for someone who doesn't really cook and all you need is one pan.
FNM: Nothing ruins a romantic evening like garlic breath. What are some dishes or ingredients that people should stay away from to avoid an embarrassing night?
KL: Beans (laughs). If both people eat garlic, that's OK because your garlic breath[s] will cancel each other out. And when it comes to preparing a romantic meal, don't get anything too heavy. You don't want to be full to enjoy yourselves afterwards … if you know what I mean. And stay away from beans, broccoli, and anything that's going to make you feel bloated.
FNM: What can singles do for Valentine's Day?
KL: Valentine's Day doesn't have to be for those who have a romantic interest. You can have a homemade pizza night with the family. Another idea, and this is something I've done, is have a spa party at home. Get all the girlfriends together, put on a girly movie, create some homemade spa treatments with ingredients from your pantry. I like to mix oatmeal and honey with a little bit of milk for an oatmeal scrub. You can fill bins with powdered milk, warm water and rose petals for a foot bath. I also like to take leftover coffee grounds and mix it with sugar for a coffee scrub. The caffeine really wakes your skin up.
FNM: For those who are watching their waistlines, how can they indulge without packing on the pounds?
KL: Dark chocolate is really healthy. It has a lot of antioxidants and it's a great way to indulge without feeling like you're blowing your diet. I also think this is a night where you shouldn't have to worry so much about your diet. Take a night off and enjoy yourself.
FNM: What's your ultimate guilty pleasure?
KL: Ha, there are so many! I have a real ice cream addiction (laughs). I love ice cream so much and I have it almost every single day. I like to end my day with a little bite of ice cream. I can't live without it.
FNM: Everyone associates Valentine's Day with boxes of chocolates. What are some other fun desserts that could easily be prepared at home?
KL: It's fun to do a parfait. Get a pretty parfait glass and layer it with a chocolate mousse, some cookie crumbs and whipped cream. Just make layers of that.
FNM: What's a great dish or drink that can help really fire things up?
KL: Valentine's Day is a perfect time for champagne. Bubbles make everyone feel festive. You can have it straight up or mix it with a splash of citrus vodka, some pomegranate juice, and some pomegranate seeds for a pretty cocktail.
FNM: Can you recall your biggest kitchen disaster for us, and how we can avoid the same mistake?
KL: The first Thanksgiving that I ever cooked, I designed this really elaborate menu and I wanted to make everything from scratch. It was just way too much. Now, I'm telling everyone that when you design a menu for any occasion, especially if you're cooking, keep it simple. Prepare dishes you've made before and don't feel like you have to make everything from scratch.