Flaming ramen takes noodles to the extreme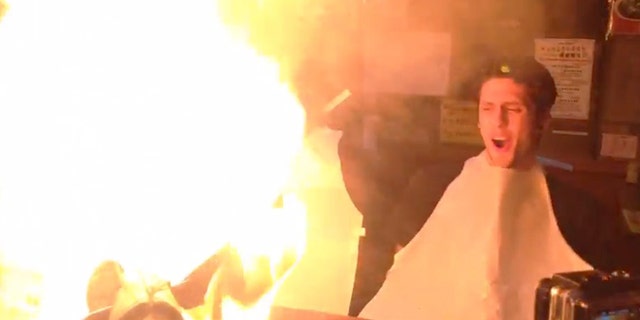 Ramen is one of the hottest foods on the culinary scene right now.
But at Menbakaichidai restaurant in Kyoto, Japan, master ram chefs are serving a dish that's literally living up to its name "Fire Ramen."
According to First We Feast, the father-son-duo who run the popular restaurant thought of the idea 30 years ago.
The dish starts out with a soy-based broth, green onion, pork, and ramen noodles. After the bowl is brought to your table, stand back. Patrons are given a paper apron—and a hair tie for those with loose strands—before the bowl gets a few spoon fulls of hot oil.
Then the chefs ignite the soup, causing flames to shoot up.
Menbakaichidai currently has a five-bubble rating on TripAdvisor and the restaurant even offers classes on how to perfect your own ramen skills—without the fiery endings.
Fire Ramen at Menbakaichidai costs just 1150 yen (about $9.34). Get your fire extinguisher and check out the too-hot-to-handle action below.