Film yourself eating breakfast with a selfie-spoon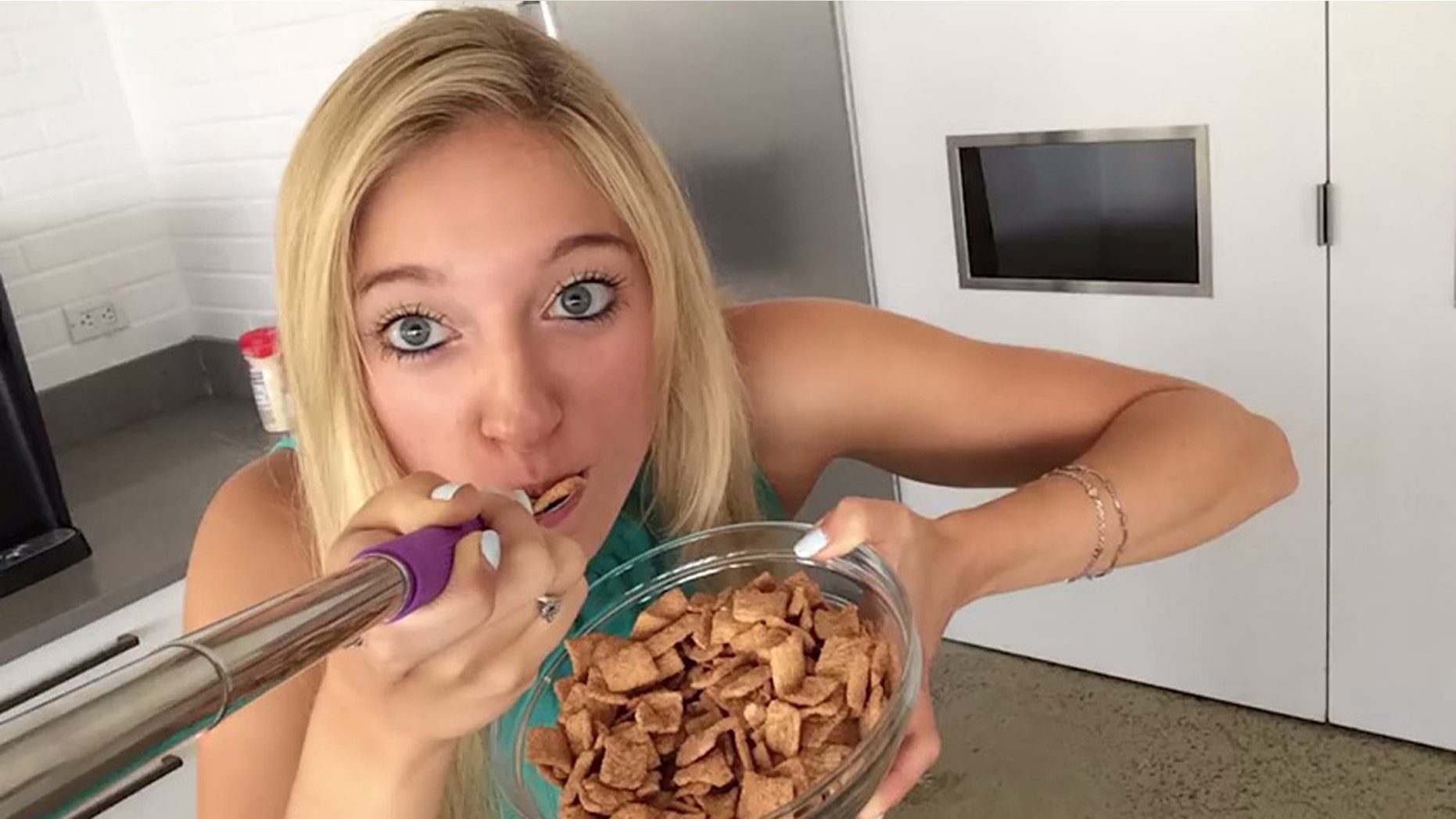 In today's selfie-obsessed culture, there are few rituals safe from the front-facing camera lens.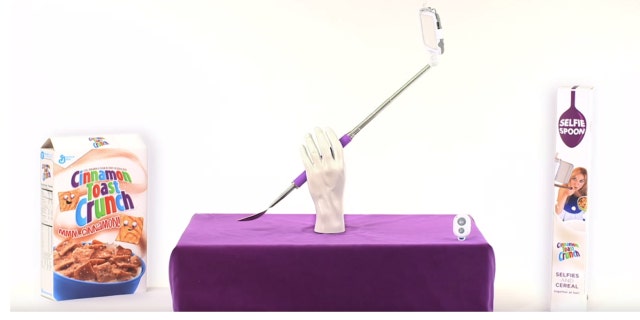 Even eating --the actual act of putting food in your mouth--has fallen into the selfie-stick rut.
Cinnamon Toast Crunch has unveiled the latest photo-taking tool that may usher in the end of all human decency as we know it. The Selfie Spoon is part spoon, part selfie-stick—and all  ridiculousness. Eaters can attach their cell phone to one end as they chow down on cereal, Greek yogurt, soups and more.
The camera angle is a bit exaggerated so, at the very least, your meal time will appear more dramatic than usual --should you decide to share your snaps or video with social media followers. People lucky enough to be among the first to try it out are already sharing their dining experiences.
"Gone are the days of eating a delicious breakfast and all your friends not knowing about it," explains a cheerful commercial.
Despite its dubious purpose, supplies of the selfie spoon have already run out. (Customers could get them for free but had to pay shipping and handling through PayPal.)
Looks like General Mills has struck gold with its millennial marketing strategy.
But don't worry cereal-loving selfie addicts, a fresh batch of selfie spoons will be available later this week.