Drink called 'Date Grape Koolaid' sparks protest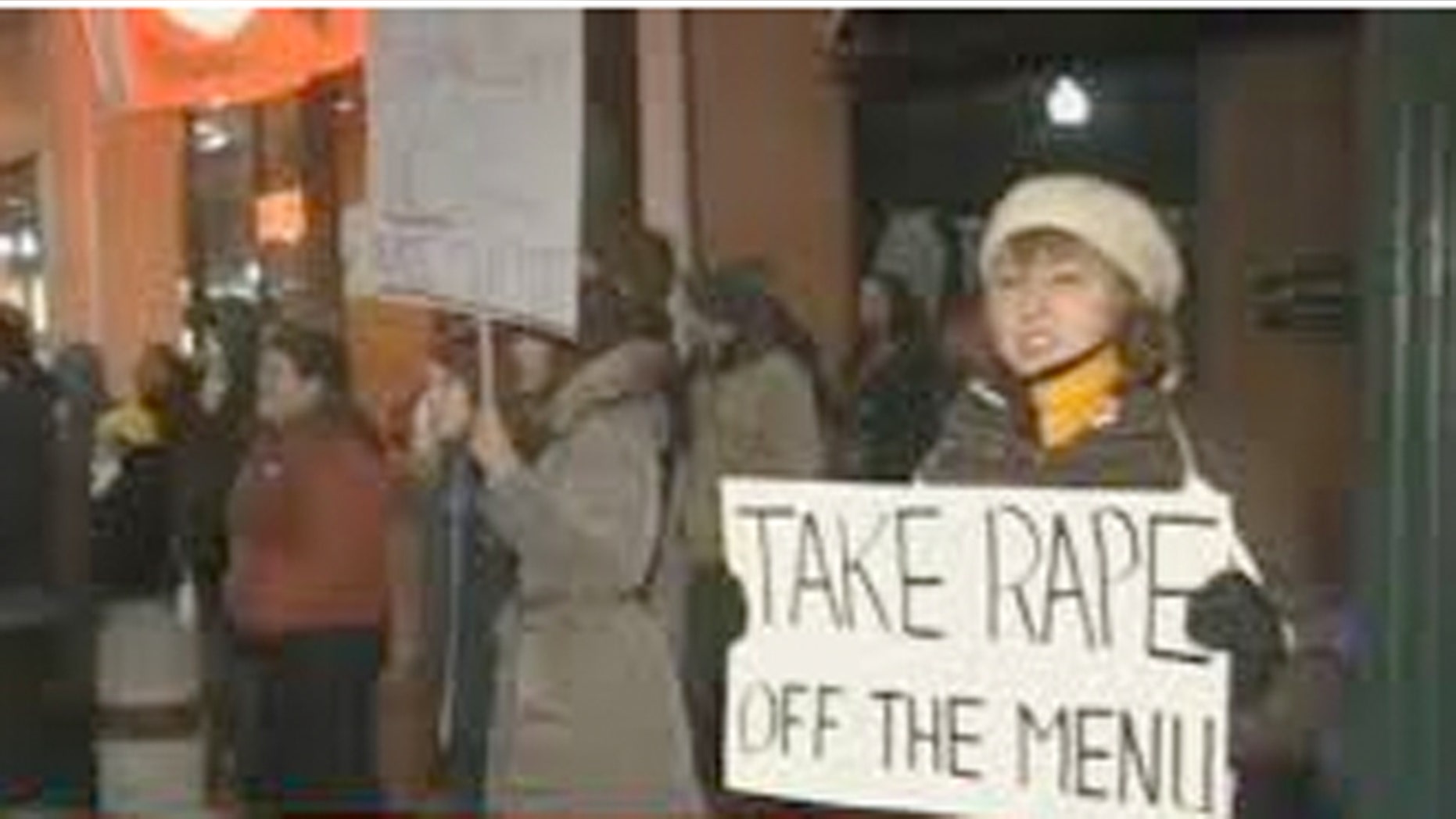 A bar in Washington is creating a stir over a new drink it's featuring called "Date Grape Kool-Aid."
The Daiquiri Factory in downtown Spokane unveiled the grape cocktail to mark its grand opening on Friday and posted the menu on Facebook.  It didn't take long for people to discover it.
Over the weekend, some 100 protestors --many of whom are rape survivors -- gathered outside Daiquiri Factory and blasted the bar for poking fun at what is a very serious problem, reports Fox 28.
Since then, critics have been calling for the Daiquiri Factory to change the drink's name, with many calling for a boycott of the place.  Earlier, they took to the bar's Facebook page to vent their anger.
Writing on the bar's Facebook page, user Kara Kingen wrote, "I can't believe more people haven't picked up on this. Date Grape Koolaid? With date rape statistics higher than ever and even worse in a college town, this is clearly a dangerous mentality to perpetuate."
But the Daiquiri Factory comments only seem to stir the anger. "You know why they haven't because they're smart enough to know that this is not what it is meant."
The bar also commented later saying, "It's A Daiquiri Bar, not a CANDY STORE! 21 & UP WELCOME!"
The bar has since shut down the review function and began hiding or deleting comments.  But negative reviewers continue to criticize the bar on the company's Yelp page.  Also, a separate Boycott Spokane Downtown Daiquiri Factory Facebook page has since been set up.
Scott Kuselm, who set up the Facebook protest page, told NBC's KHQ that the bar is not handling the situation seriously.
"They're trying to extinguish a forest fire with a spray bottle," he added. "It's a huge backlash and I think trying to address it with humor at this point - it's beyond that."
Earlier, the bar posted on its Facebook page that the inspiration for the drink's name came from the popular website Urban Dictionary, where "Date Grape" is defined as "when you and your loved one get drunk off of wine and end up hooking up."
Kraft Foods, maker of Kool-Aid,  is now weighing in.
"We at Kraft are appalled. Kool-Aid does not support or condone this drink, and finds its name to be highly insensitive to a serious issue. This blatant misuse of the Kool-Aid trademark is offensive to so many, including us, and we are making it our top priority to address the situation ASAP," it said in a statement to KHQ.
Despite the public outcry, the Daiquiri Factory has still not changed the name of the drink. The bar also has reportedly been slow to comment on the controversy, beyond its social media posts.  But on Tuesday, the owners placed an ad on a local radio station that was another tongue-in-cheek response, saying:
"The Spokane Downtown Daiquiri Factory would like everyone to know there is simply no reason to be outraged by the ingredients in our signature daiquiris, there is no reason for the national outcry, nor is there reason for the protest. We just think everyone simply needs a little daiquiri therapy."