7 Twinkie-inspired cocktails to prove that Twinkies are still awesome
Twinkies have safely been back on store shelves since July, and last week marked the return of Devil Dogs, Ring Dings and other Drake's cakes.
Yet, last November when Hostess Brands faced bankruptcy, the thought of saying goodbye to one of America's favorite sponge cakes was almost too much for mixologists around the country who created a host of cocktails in honor of the treat. Apollo Global Management and Metropoulos & Co. has since brought the cakes back to stores, but Twinkie drinks have remained a popular tipple at bars.
Why? It's nostalgia in a glass.
"Some of our older guests grew up with Twinkies and although they probably wouldn't eat a Twinkie by itself today, this drink urges them to try it again in an adult fashion," said Harry Elkhay, corporate beverage director with the Chow Fun Food Group --a company that runs several bars and restaurants, including Rick's Roadhouse in Providence, R.I.
In some cases, bites of Twinkie are injected into the drink, but more often than not, the snack cake's decades-old flavors are reimagined with the help of vodka and other spirits, milk, vanilla syrup and whipping cream. New twists on the old favorite are pushed to the next level with flavors, such as orange, butterscotch and caramel.
Here's a look at some of the most innovative and how to make them:
1. Twinkie Goblet Cocktail
"If you are a fan of Twinkies, than this is the drink for you. The sweet taste of the Twinkie, mixed with delicious orange flavorings makes for the perfect sweet cocktail; it is sure to be a nostalgic memory for all who try it. This cocktail was created for those who are fans of the classic treat," says Charissa Davidovici, founder of Sugar Factory American Brasserie, with locations in Las Vegas (Las Vegas Paris Hotel) and New York City (Meatpacking District).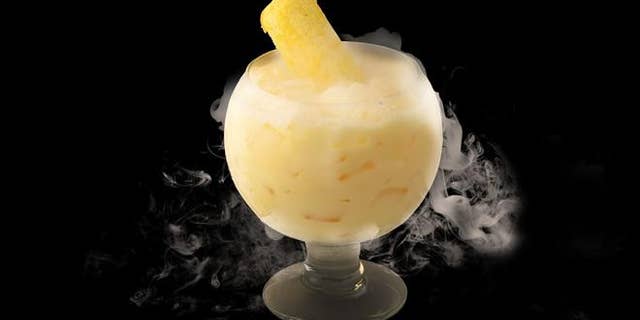 2. Caramel Twinkie
"This drink was created because we are always trying to push the boundaries of new trends in cocktails. We hit a home run when we created this drink with the combination of vanilla, caramel and Twinkies," says Harry Elkhay, corporate beverage director at Chow Fun Food Group restaurants in Providence, R.I.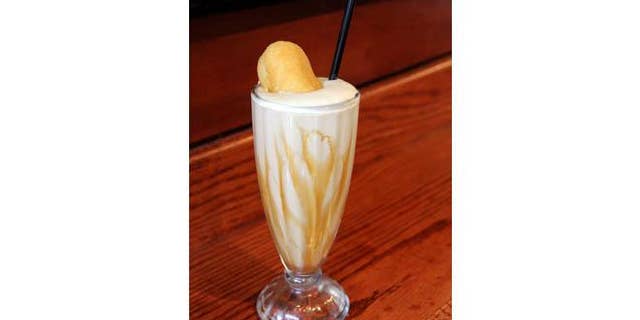 3. For the Love of Twinkies
"This Red Velvet-inspired spiked shake was created as part of a crusade to 'save the Twinkies' in 2012," says Josh Fossit, mixologist at GO Burger Bar & Grill in New York City and Los Angeles.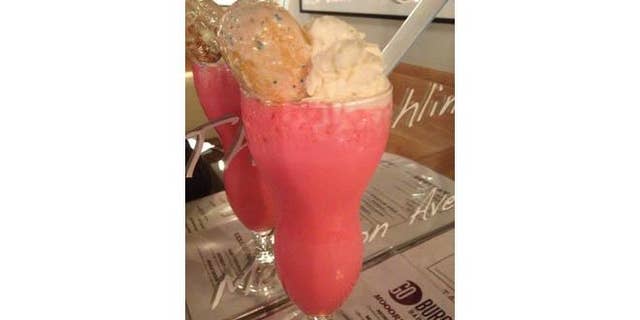 4. Twinkie Belle
"Now that Twinkies are back on the shelf, sales are back to normal. Like the rest of America, we had faith the Twinkie would be back!" says Jill Harz with Go Burger Bar & Grill.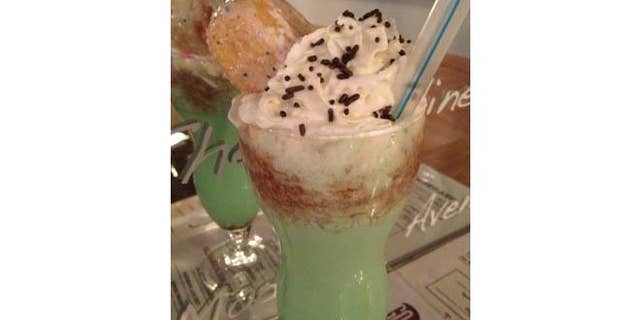 This cocktail features vanilla ice cream, vanilla vodka, Twinkies, chocolate syrup and green crème de menthe. It's like a Peppermint Pattie in a glass.
5. A Sweet Comeback
"This fun and delicious cocktail was created to celebrate the return of one of America's favorite sweet snacks," declares Pinnacle Vodka.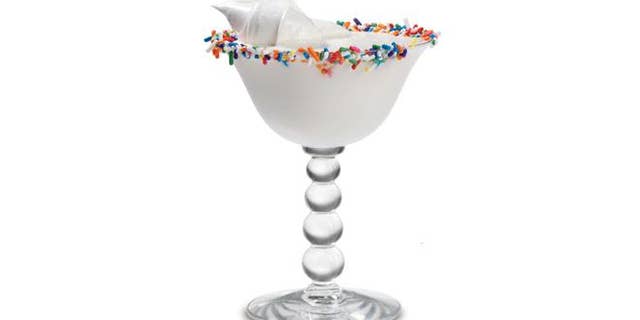 6. The Golden Cake
What's better than a shot of cake? Answer: a shot of Twinkie.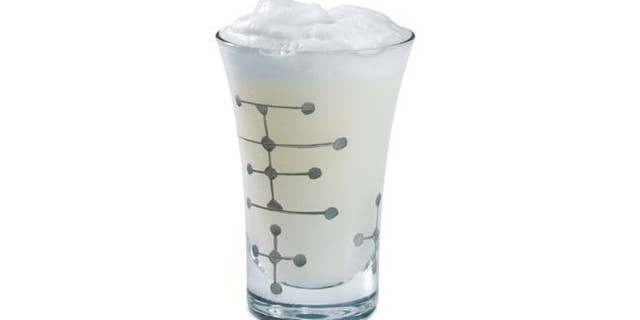 7. Hostess with the Mostess
Kenneth McCoy, a mixologist at Ward III in New York City, created this drink to celebrate Twinkies although it does not appear on the cocktail lounge's menu. "Right after the bar opened with its bespoke cocktail program, customers would come in and try to 'stump the bartender' with crazy ingredients. One customer came in with a Twinkie and wanted to know what the bartender could do with it, so this cocktail was the end result," says McCoy.