Deep-fried Twinkie Burger makes its heart-stopping debut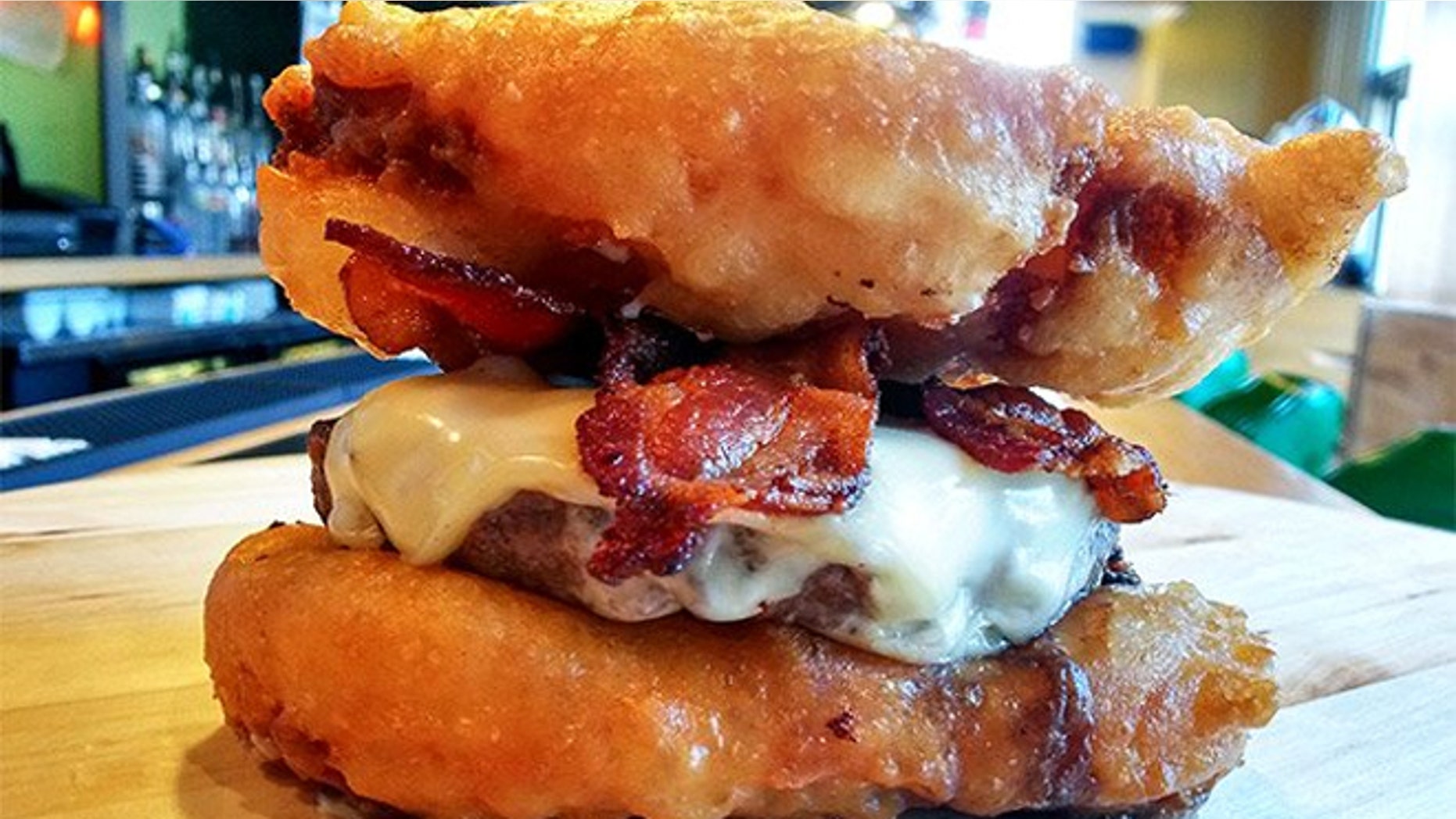 After the donut, mac & cheese and ramen-bun burgers, we thought we'd seen it all.
But Philadelphia's PYT –the same place that brought us the deep-fried lasagna burger and the bacon taco burger -- has just released the latest in a line of over-the-top sandwiches.
"At PYT, we don't want to have those conversations (about calories). This is an escape."
Behold the Deep-Fried Twinkie Burger.  It's a beef and pork belly patty topped with American cheese and crispy bacon, then placed between two patties made with deep-fried Twinkies.
PYT manager Malcolm Kenyatta said the eatery, famous for its strange and potentially heart-stopping burgers, comes up with a different burger every week -- and this is one was quite literally a piece of cake.
"This Sunday, someone brought in Twinkies and the owner said let's deep fry these," he said, adding that the recipe didn't require much testing.
As far as the taste, think tooth-aching-sweet Twinkies mixing with the saltiness of the pork and cheese, making for a sweet and savory flavor combination.
When asked how many calories the Deep-Fried Twinkie Burger has, Kenyatta simply said, "At PYT, we don't want to have those conversations. This is an escape."
If you're among the first 15 people to order the heart-clogging treat, you'll get a chance to try it free today.  Afterward, they'll be on sale for $12.  But don't wait; this burger will only be around for a limited time.