Daphne Oz dishes on her favorite holiday traditions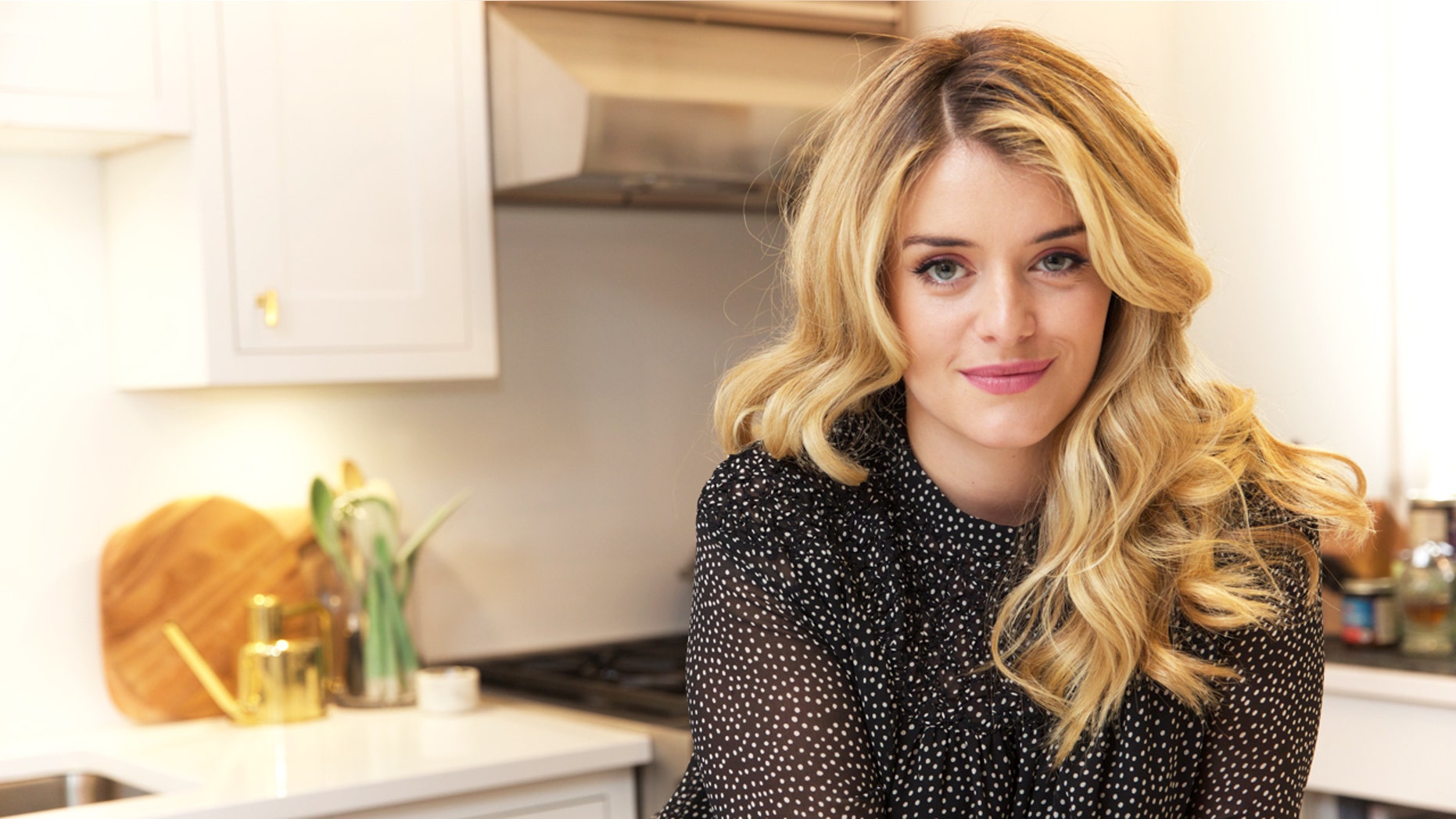 When she's not hosting ABC's hit chef-driven talk show "The Chew," or chasing after her two kids, Daphne Oz can probably be found in the kitchen.
The author of "The Happy Cook" is an advocate for eating healthfully but doesn't believe in self-deprivation, especially around the holidays.
Oz, the daughter of TV-personality Dr. Mehmet Oz, comes from a big family, too, so Christmas isn't just a get-together-- it's a party!
FoxNews.com caught up with the busy mom to find out some of her favorite holiday traditions, how to avoid over-indulging and more.
FoxNews.com: What are some of your favorite childhood holiday traditions that you still love now? 
Daphne Oz: Some of my favorite holiday traditions…We bake tons of sugar cookies from an old family recipe. On Christmas morning, we all come downstairs, and the kids get to open their stockings. Then, we have a huge family breakfast with cheesy egg sandwiches with our family's special sauce (it's ketchup, mayo, relish & hot sauce) and a Pecan Kringle before we go to church.
I also love the magic of midnight mass on Christmas Eve and singing carols by candlelight. We generally play a big game of Oz Family Football if it's not snowing-- and sometimes we play even if it is! Then we run inside for hot cocoa and to warm up by the fire. My mom is the oldest of six, and I'm the oldest of four, so we celebrate holidays at my grandparent's house with about 30 immediate family members, which means tons of games, movies and loud conversation …these are all the memories I look forward to most and love to share with our kids now.
FoxNews.com: What are some of your favorite traditions at "The Chew" this time of year?
We do our annual Secret Santa, which is always fun and a bit surprising because we know each other so well. But, of course, the hundreds of delicious dishes we come up with year after year that keep holiday eating fresh but still simple and approachable, I think that's what keeps our viewers hungry.
FoxNews.com: Do you have one special food you just have to have at Christmas?
My grandfather's Italian stuffed artichokes. He steams globe artichokes, then fills them with garlic, breadcrumbs, pecorino cheese, and the steamed and chopped stems, and then liberally anoints the whole bundle with olive oil.  The other trick is to have enough veggie or chicken broth in the base of the baking dish so the artichokes continue steaming as they roast for perfectly succulent bites. The recipe appears in "Relish!"
FoxNews.com: Now that you're a mom, do the holidays have a new significance?
The holidays take on a whole new meaning when you get to see your kids truly experience and enjoy them. Now that my daughter Philomena is almost 3, she seems to really appreciate all of the family traditions and anticipation of the holidays. My husband read her a children's Christmas story, and now she asks constantly about why the Baby Jesus was in the barn, and what gifts the three wisemen were bringing.
She is so excited for all the Christmas cookies we'll be making next weekend. She's already been practicing her cookie decorating skills at a few events we've been do this month!
As an adult, to watch the joy any child has around the holidays, but especially your own, makes this time of year all the more exciting and precious.
FoxNews.com: Any easy suggestions for lightening up some of the typically heavier holiday dishes?
I never want to feel deprived... but I strike a healthy balance by keeping my indulgent portions small. When it comes to food I know I shouldn't eat a ton of, I'll have the first bite to get a sense of what's going on in a dish, and a second to really savor all it's flavors. Every bite from then on tastes the same, so I can decide whether I want to have more or whether I'm satisfied with the experience of my tastes.  The point is to be mindful and not getting sucked into scarfing the entire baked brie wheel at a holiday party just because it's there.
FoxNews.com: What's one thing (or two or three) things you can't help but enjoy during the holidays?
My favorite indulgences are our family's coconut bundt cake, sugar cookies dunked in tea, mulled wine, cider and everything about the Italian feasts at my grandparents'!
FoxNews.com: Should people watching their weight feel guilty about enjoying a holiday meal? 
Any time you indulge, you should savor those bites and let them fuel your resolve to eat well the rest of the time! No guilt. Every eating experience should be a great one and should feed you physically and emotionally.
When I was figuring out how to create a healthy lifestyle and lose 40 pounds in college, the trick was to put myself back in the power position by taking the taboo and guilt and shame away from food and realizing I could choose to indulge or not to indulge whenever I felt like it.
The worst is when we feel out of control, that's what sabotages our healthy eating plans. It's not one cookie that undoes all your hard work... it's beating yourself up for eating that cookie and deciding you'll finish the whole batch because you're never going to let yourself indulge again. By now, I know that's not practical. Instead, I really enjoy every bite of my cookie and instead of feeling guilty or deprived, I end up feeling happy and satisfied.
This interview has been edited for length and clarity.