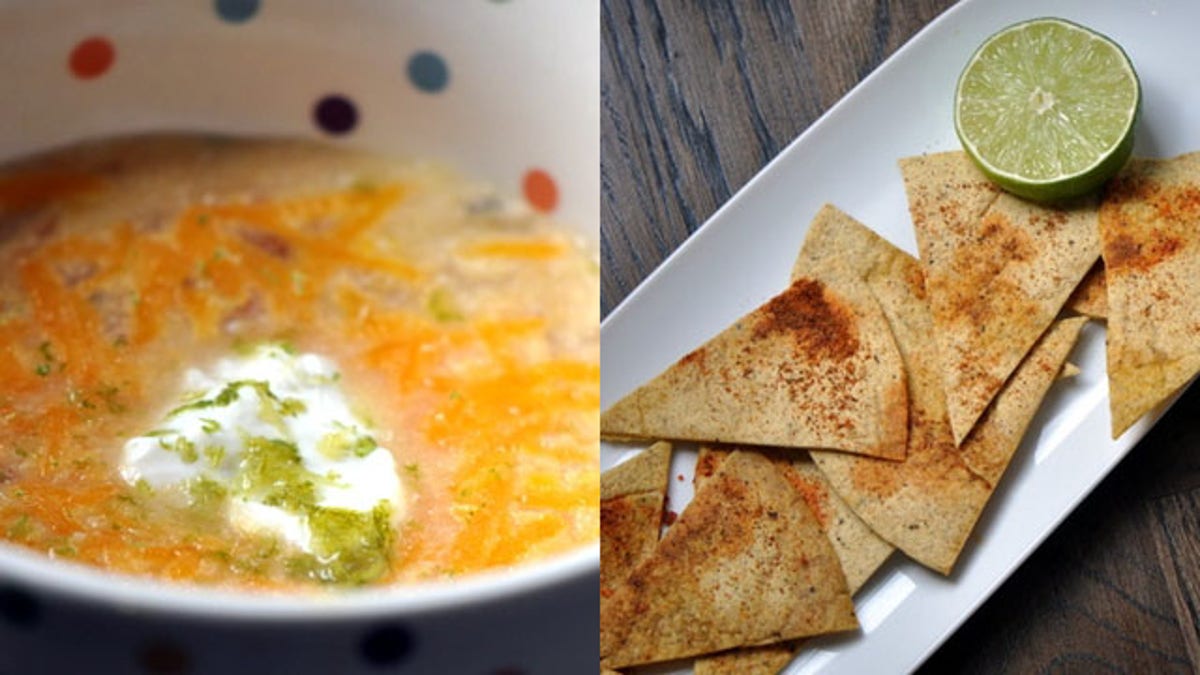 Soup is a great meal if you are looking for a dish that can be prepared in advance and then heated up when you walk in the door. During the chilly winter months, it's also the best way to fill up if you are looking to lean out.
Avoiding the cream based concoctions, such as bisque and chowder, is a good idea as they can be calorie nightmares.
Try out this spicy corn soup and chip combo for a healthy way to spice up your week that won't have you in the kitchen cooking for hours on end.
See the recipe for Spicy Corn Soup.
See the recipe for Baked Lime Tortilla Chips.
Kris Schoels is a writer at Young Married Chic, a website for food, fitness, travel, and entertaining.