Craft beer sales slowing, and big-beer buyouts are to blame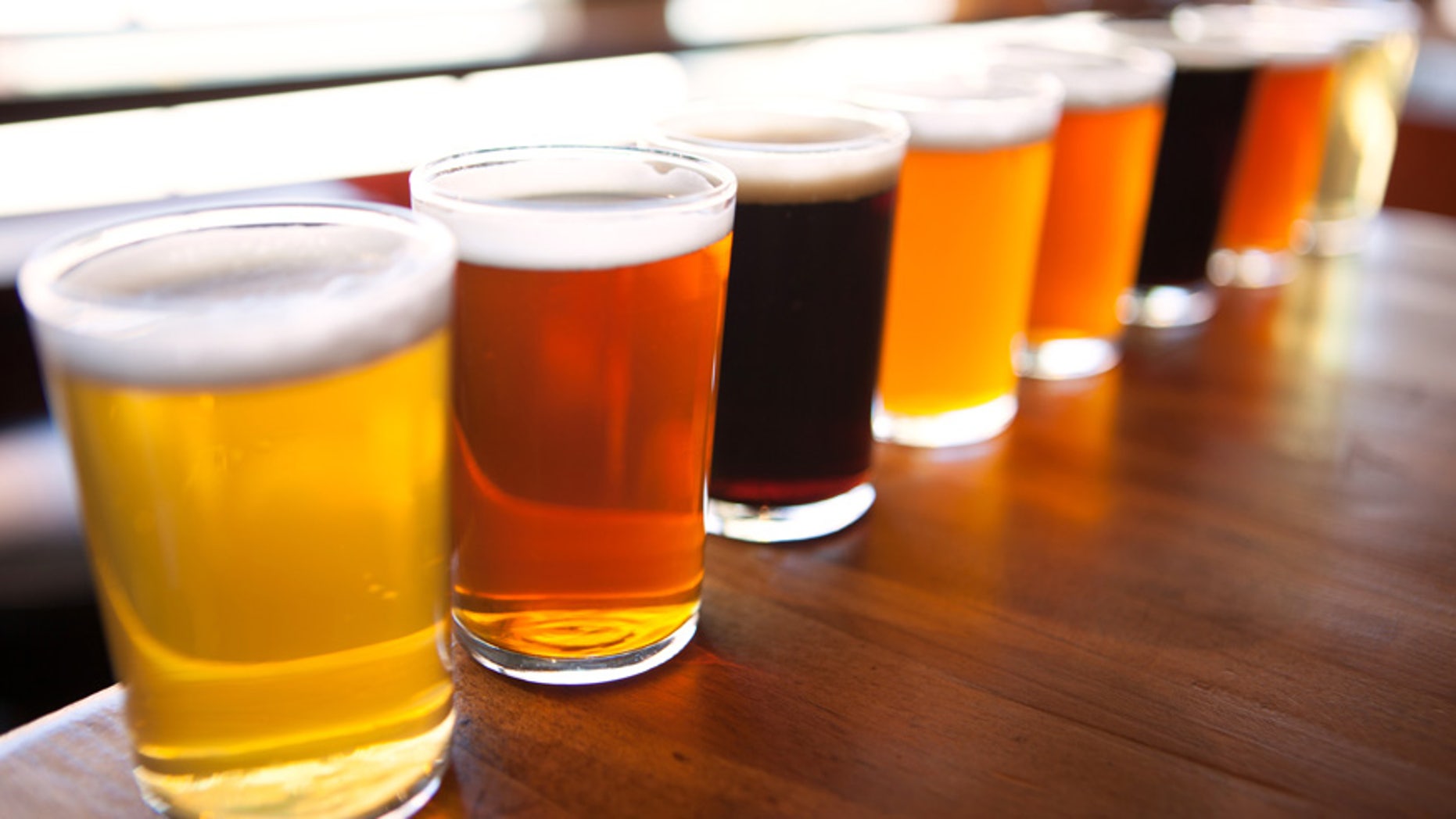 Are big brewers' acquisitons of the little guys messing with the craft community?
The Brewers Association revealed Tuesday that craft beer production is still on the rise — but it's slowing due to big-beer buyouts of independent breweries.
The organization reports that, in 2016, craft brewers produced 24.6 million barrels of beer, or 1.4 million more than the previous year. However, the craft beer industry also lost out on 1.2 million barrels that would have been considered "craft beer" had their breweries not been acquired by larger corporations prior to the start of the year.
Thanks largely to those buyouts, craft beer production only grew by 6 percent in 2016, which is down from 13 percent in 2015 and 18 percent in 2014, reports Fortune.
MAKERS OF KONA BEER SUED BECAUSE IT'S NOT BREWED IN HAWAII
"As the overall beer market remains static and the large global brewers lose volume, their strategy has been to focus on acquiring craft brewers," said Bart Watson, chief economist of the Brewers Association.
"This has been a catalyst for slower growth for small and independent brewers and endangered consumer access to certain brands," added Watson.
Still, Watson is quick to note that the craft beer industry is growing at a faster rate than they've shrunk — they added 1.4 million barrels but only lost out on 1.2 million — because smaller breweries are picking up the slack.
In fact, 2016 saw a 16.6 percent increase in the number of total breweries in the U.S., and independent breweries account for around 99 percent of them, the Brewers Association reports.
FOLLOW US ON FACEBOOK FOR MORE FOX LIFESTYLE NEWS
On the other hand, Fortune suggests that craft beer's popularity is its own biggest problem: As more and more customers turn to craft beer breweries for their beer, more global beer brands become interested in buying out those smaller breweries.
"Major brewers took notice, and all four of the biggest players that operate in the U.S.— Anheuser-Busch InBev, Molson Coors, Heineken and Constellation Brands — have been on a craft-brew buying-spree," writes Fortune.
Despite these acquisitions, the Brewers Association estimated that craft beer sales totaled $23.5 billion in 2016, which accounts for 21.9 percent of the total beer market.
But as Watson stated in a media presentation, it's a "long shot" that craft beer will ever account for 20 percent of the volume market share of beer, which is a what the Brewers Association was once hoping to accomplish before smaller breweries started getting bought out.
LAWSUIT ALLEGES THAT WALMART'S 'TROUBLE BREWING' BEER ISN'T REALLY CRAFT
"Those breweries are now gaining advantages in the marketplace and displacing independent breweries," said Watson, reports USA Today.
To meet the Brewers Association's criteria for a craft beer, a brewery must: produce less than 6 million barrels per year; not be more than 25 percent owned or controlled by a non-craft brewer; and brew beer using only "traditional or innovative" ingredients.