Consumer advocates want In-N-Out to change its beef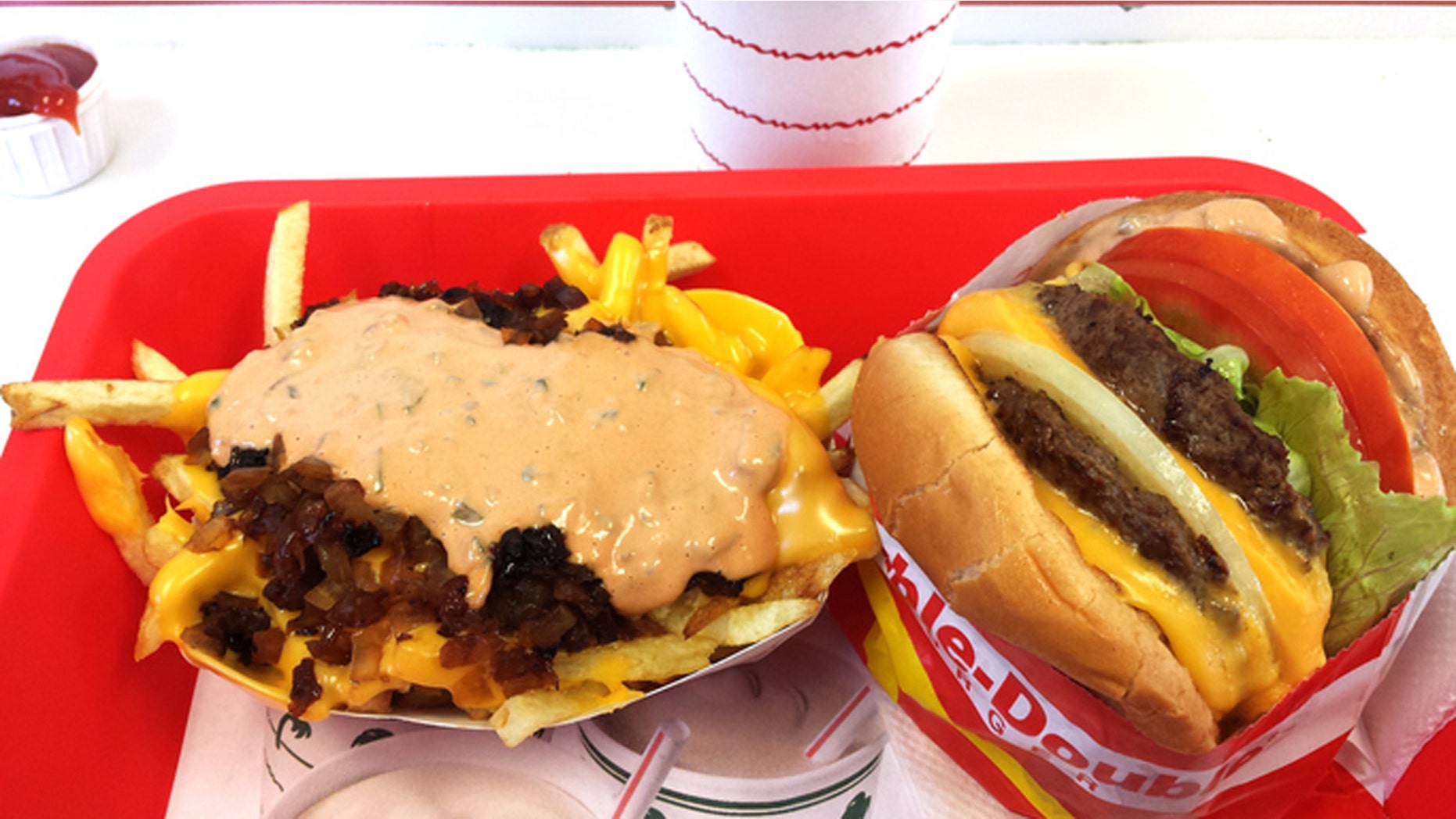 In-N-Out is known for its simple, straightforward menu  that offers burgers, fries and not much else.
But consumer and environmental activists say one ingredient on the menu isn't simple enough.
On Thursday, representatives from dozens of public health and consumer advocady groups sent a letter to the Irvine, Calif.-based burger chain to stop serving meat from animals raised with antibiotics "vital to human health," reports Reuters.
In response to a similar plea sent to the chain in 2016, In-N-Out said that it was "committed to beef that is not raised with antibiotics important to human medicine." While the chain said they would start seeking out new suppliers at the time, they did not announce a specific date for transitioning away from traditionally raised beef.
5 THINGS YOU DIDN'T KNOW ABOUT IN-N-OUT
The latest letter is demanding that the chain set a timeline for achieving said menu goals and denounces its continued use of serving meat raised with antibiotics and growth hormones.
"It's time for In-N-Out Burger to stop dragging its feet and make good on its promise to require its meat suppliers to improve practices and end the misuse of antibiotics," Kari Hamerschlag, deputy director of food and technology at Friends of the Earth, says in the statement.
"In-N-Out can immediately make good on its promise by serving a more sustainable grass-fed or organic burger option that is produced without routine antibiotics."
Today, farmers use antibiotics to keep animals kept in close quarters from getting sick and treat those that are ill. But about 70 percent of those drugs used to treat animals are also used to fight illnesses in sick humans and many medical advocates say their routine use "may diminish their effectiveness in fighting disease in humans by contributing to the rise of dangerous, antibiotic-resistant bacteria," according to Reuters.
FOLLOW US ON FACEBOOK FOR MORE FOX LIFESTYLE NEWS
Big food companies like Chipotle, Subway and even McDonald's have made promises to adjust their supply chains to gradually transition away from meat and dairy from animals raised with antibiotics.
The use of such antibitoics is not legal but California is set to implement a new law Jan. 1 that will prohibit farmers from routinely using antibiotics "important to human medicine" for disease prevention purposes.
This isn't the first time In-N-Out hasbeen called upon by activisits to update its menu. A 2016 petition called on the chain to start offering meatless options for vegans and vegetarians. Meat-lovers blasted the petition arguing that those who don't want to eat beef could simply eat at a different restaurant.