Conor McGregor allegedly blasts Tennessee whiskey on Instagram: It's 'a crime'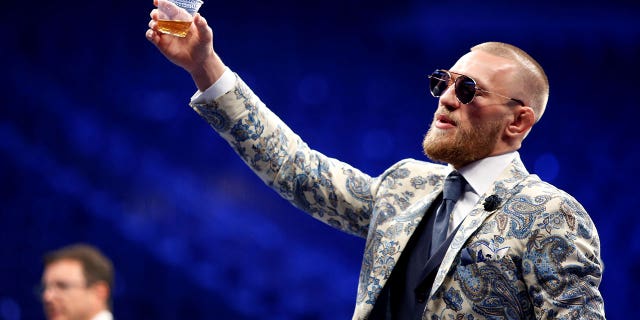 Conor McGregor isn't likely to endorse any whiskey brand that he doesn't personally have a stake in, but late last week the Irish MMA fighter reportedly had especially harsh words for whiskies bottled in Tennessee.
McGregor, 29, is said to have blasted any and all Tennessean whiskies in the comments of an otherwise innocuous Instagram post he shared on Friday, as part of his response to a fan in that state who praised his work ethic.
JOHNNY WALKER DEBUTING 'GAME OF THRONES'-INSPIRED SCOTCH WITH TOO-PERFECT NAME
McGregor's comments appear to have been removed from the post, although SB Nation — a sports network owned by Vox media — reported that McGregor called the state's distillation process "a crime," while suggesting that the rest of America's whiskeys aren't aged properly.
"Thank you for this message. I recognise [sic] and respect Tennessee as solid whiskey distillers," McGregor reportedly wrote. "Your methods of aging whiskey over 2 years, and in charred brand new barrels however, is a crime where I come from," he added out of the blue.
"Using corn, rye or wheat over grain is another conversation altogether. However, forgetting your choice of ingredients, whatever they are, you must let those ingredients age sufficiently. Allow the ingredients the correct time to age and allow them to age in barrels as old as whiskey itself. They deserve time to reach their maximum flavor potential. We do not even know what American whiskey truly tastes like, because to gage a correct and fair opinion of it, it needs to be given the correct and fair time to age."
BOB DYLAN RELEASING LINE OF 'HEAVEN'S DOOR' WHISKEY
McGregor reportedly followed up by explaining that he has no problems with Tennessee itself, and promised to bring his yet-to-be-released signature whiskey — which he first plugged back in August — to the States.
"Thank you for this message however, I appreciate it and it motivates me to continue. I respect your state, and your land, and I will be in Tennessee in the very near future. Along with all of the other major states of the United States of America.
"I will be there with my own Irish made whiskey for you all.
"I look forward to engaging more in this debate and introducing you to my master creation."
While McGregor's alleged comments are currently nowhere to be found in the original post, responses from fans appear to address his unprompted lecture.
"This girl left a heartfelt message to the goat [greatest of all time] and his response was as savage as it gets," wrote one follower.
"Check out this totally unsolicited plug for his whiskey hahaha," added another.
The woman who originally reached out, however, doesn't seem too put out by McGregor's comments.
"I was wondering why he said anything about whiskey, but I was glad to get a reply," she wrote. "I didn't expect it and I'm still on cloud nine. I know he is busy and has millions of fans."
FOLLOW US ON FACEBOOK FOR MORE FOX LIFESTYLE NEWS
McGregor, who also made news last month after getting arrested for allegedly attacking a bus carrying UFC fighters to an arena in Brooklyn, had originally announced his intentions to distribute a signature brand of Irish whiskey during a post-fight press conference following his boxing match against Floyd Mayweather in August 2017.
He also repeatedly name-dropped the brand — then called Notorious Irish Whiskey — while speaking to the press, and even walked out on stage holding a glass of the whiskey in one hand and a bottle in the other.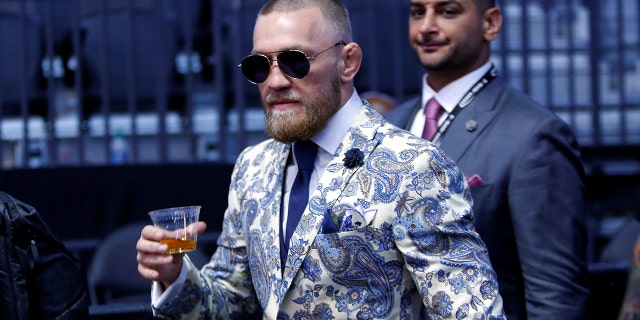 "I'm going to take over the Irish whiskey market," he said at the event. "And this is delicious, so keep an eye out for it."