Chipotle's expanding pizzeria concept gets a new location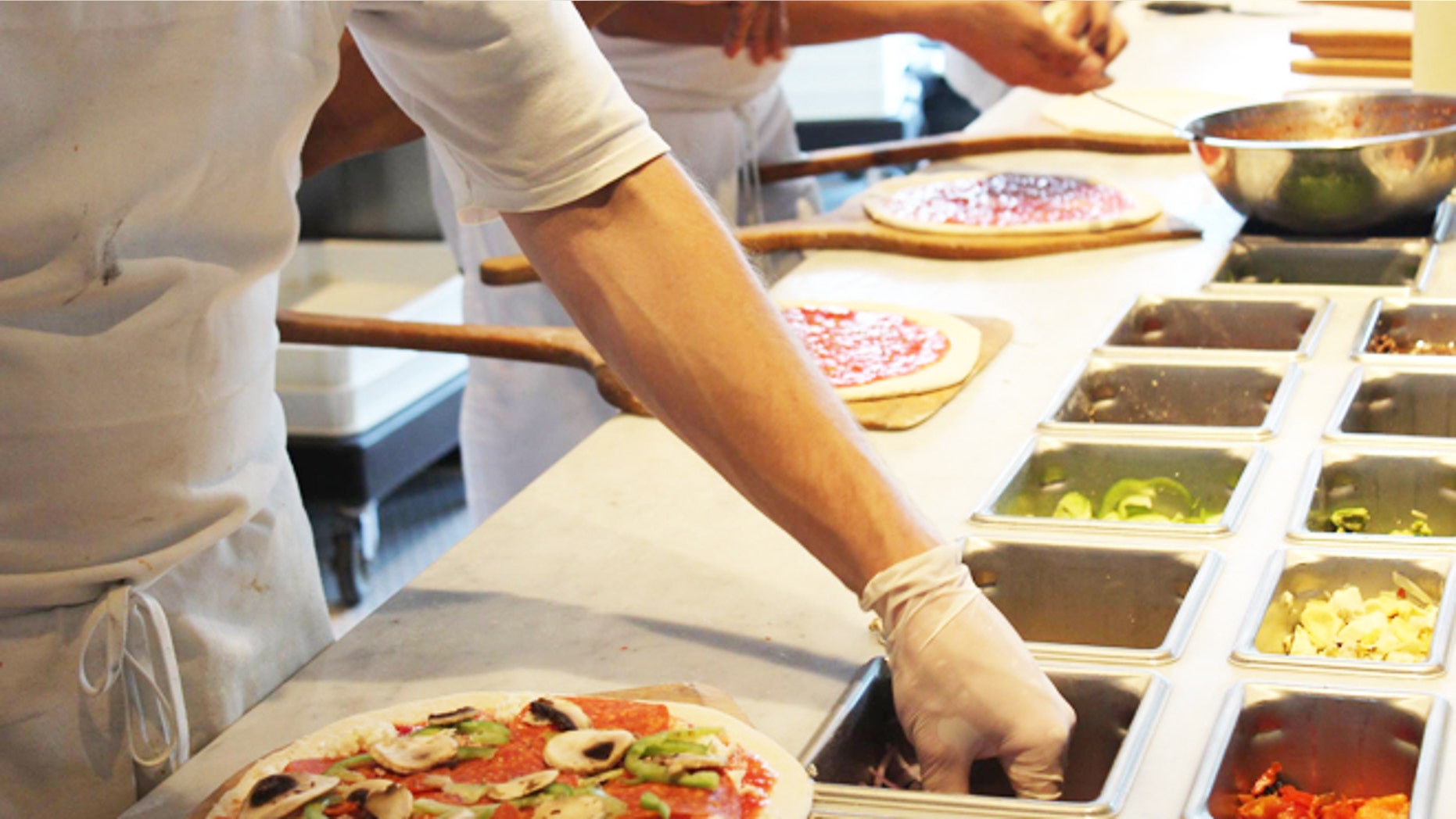 Pizzeria Locale, a fast-casual Italian restaurant backed by Chipotle, is opening in Cincinnati this fall.
Similar to the Mexican Grill format, diners pick and choose toppings while going down a line, customizing 11-inch Neopolitan style pizzas with add-ons like gorgonzola, anchovies, prosciutto, or meatballs—baked off in just two minutes.
Pizzeria Locale has two locations in Denver—the location of the first Chipotle—with another opening in Kansas City this July. Kenwood Mall in Cincinnati will be the fourth location for the Steve Ells-backed restaurant, reports Cincinnati.com.
The concept for a fast-casual pizzeria is a joint venture between Chipotle and two Colorado-based, James Beard Award-winnings chefs-- Lachlan Mackinnon-Patterson and Bobby Stuckey. Ells was a fan of the original sit-down Pizzeria Locale in Boulder and approached the duo about transforming their business into an eatery for a larger audience.
"We want to serve the same food you get at our full-service fine-dining pizza restaurant for less money," Mackinnon-Patterson said. "A margherita pizza made with great ingredients at the original pizzeria is $13. We can serve the same pizza for $5.50. It is fast food with an extraordinary dining experience."
Despite the "fast casual" label, the chefs behind Pizzeria Locale want consumers to know there's nothing fast about their process. The pizza dough is mixed and naturally fermented in each restaurant and the recipe is simply flour, water and salt. In addition to pizza, the chain offers salads, meatballs and freshly sliced Italian prosciutto.
Combining the popularity of Italian food with the cult-like following of Chipotle would seem like a slam-dunk, so why not expand to more markets?
McKinnon-Patterson told Cincinnati.com that starting in smaller markets will allow them to practice their methods and develop the idea of "retro-restauranting,"  a concept "where every customer matters."