Chick-fil-A worker saves choking customer with Heimlich maneuver: 'He's a hero'
A Chick-fil-A worker in Austin, Texas, is being hailed a hero after coming to the aid of a customer who was choking on his food.
Hunter Harris, 23, rushed out from behind the counter at the Chick-fil-A restaurant in Southpark Meadows after being alerted to the life-threatening situation, which took place on Saturday at approximately 6 p.m., Austin 360 reported.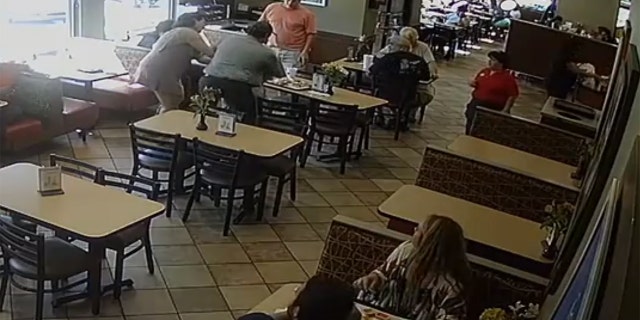 "I immediately knew that something needed to be done," Harris told the site. "There was no hesitation. It was a scary situation, but I knew that I was going to do my best. I knew he needed help."
CHICK-FIL-A WORKER CHASES DOWN CUSTOMER WHO FORGOT FOOD, BECOMES VIRAL SENSATION
Security cameras captured the entire ordeal, which began when the man, in a white baseball cap, rises from his seat after choking on his meal. A fellow customer then walks over to the man and attempts the Heimlich maneuver, to no avail.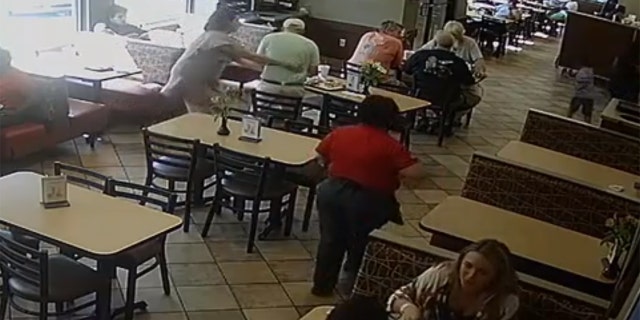 At this point, another employee at Chick-fil-A, identified as Anita Duran, is seen calling out to Harris, who rushes into the dining area to successfully administer the Heimlich.
"I knew that he knew the maneuvers to do the position and everything," said Duran, who praised Harris — the restaurant's "team leader" — in her statements to KVUE.
"I told him he's a hero."
HOW TO GET FREE FOOD AT CHICK-FIL-A ON 'COW APPRECIATION DAY'
Harris' manager said she was also thankful for his actions, telling Austin 360 that he's a "great employee."
"He's always searching for ways to be better, not only for himself, but also for the store."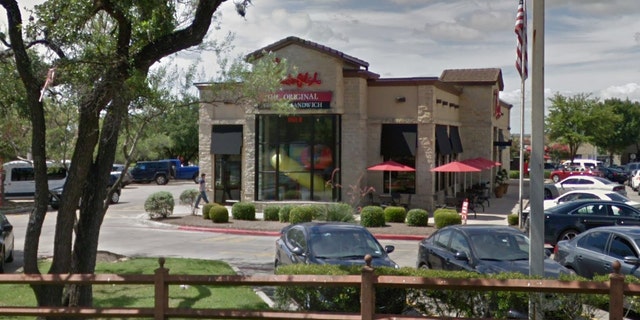 Meanwhile, Harris himself said he was happy to be in the right place at the right time.
"I'm just grateful for the way it worked out," he told the site. "I'm happy for the gentleman that experienced that. That's what means the most to me — that's he's good to go."
FOLLOW US ON FACEBOOK FOR MORE FOX LIFESTYLE NEWS
News of Harris' life-saving deed comes nearly one year after another Chick-fil-A employee, in Highlands Ranch, Colo., was captured on security cameras saving the life of a co-worker who was choking on a meal during his lunch break.
That particular employee, Andrew Myrant, was also hailed as a hero, though he said the title felt "awkward" at the time.