Chick-fil-A 'retiring' Cow Calendars after 20 years — and fans are udderly unhappy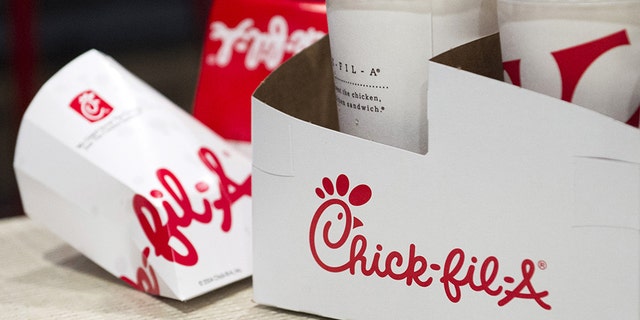 Chick-fil-A is putting one of its most popular menu items out to pasture after 20 years, the fast-food giant announced.
Chick-fil-A's Cow Calendars — which included coupons for free food alongside photos of the company's iconic, grammatically-challenged cow mascots every month — is being retired, a spokesperson confirmed to Fox News.
"We never like to disappoint our customers, so for that we are sorry, but we will continue to look for new ways to serve our guests in fun and creative ways," the spokesperson said in a statement.
As they were released annually toward the end of the year, the calendars were often given as holiday gifts.
FLASH MOB SURPRISES CHICK-FIL-A WITH A CAPELLA GOSPEL SONG
Chick-fil-A customers were recently sent an email with the announcement, and many fans took to social media to express their beef with the company.
"My parents have been buying me it every year for Christmas for as long as I can remember," one Twitter user said.
Another said the calendar was the "backbone of my college survival" as he could get a free meal every month.
"I never thought that someone I loved so much could hurt me so deeply," another Twitter user said.
CHICK-FIL-A LOVERS LINE UP FOR 'COW APPRECIATION DAY,' FLAUNT COW COSTUMES
"It's unfair that my children will have to grow up in a world without cow calendars and I'm mad about it," one woman said.
Despite the loss of the Cow Calendars, customers can still earn free food from Chick-fil-A through its app, and on the annual "Cow Appreciation Day."
In slightly more positive news for Chick-fil-A fans, the chain announced plans last week to open its first location in Hawaii, on the island of Oahu.