Holidays can be a stressful time for everyone. Not sure what to make? We've got you covered with the ultimate holiday meal guide from some of the country's top chefs.
These celebrity chefs and master kitchen connoisseurs from Chef's Roll, one of the best online networks for professional cooks, dish to FoxNews.com about what they make for their friends and families during the holidays.
The answers were creative, even surprising, but undeniably delicious. Try your hand at one of the delectable delicacies for the ultimate holiday feast.
1. Johnny Iuzzini's Pecan Short Bread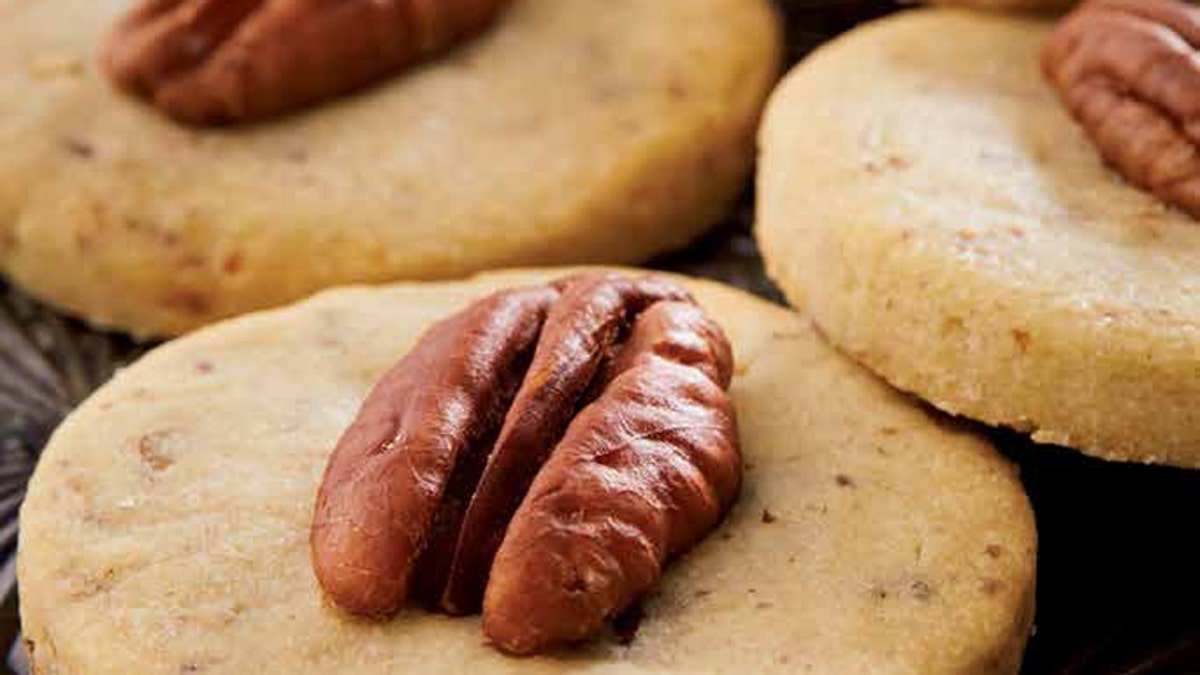 "The holidays just aren't the same without the delicious smell of pecans toasting in the oven," said Chef Iuzzini, who wrote two books on sweet treats (Sugar Rush: Master Tips, Techniques, and Recipes for Sweet Baking is out now) and starred in Bravo's "Top Chef Just Desserts."
2. Takashi Yagihashi's Soba Gnocchi with Scallops and Celery Root Foam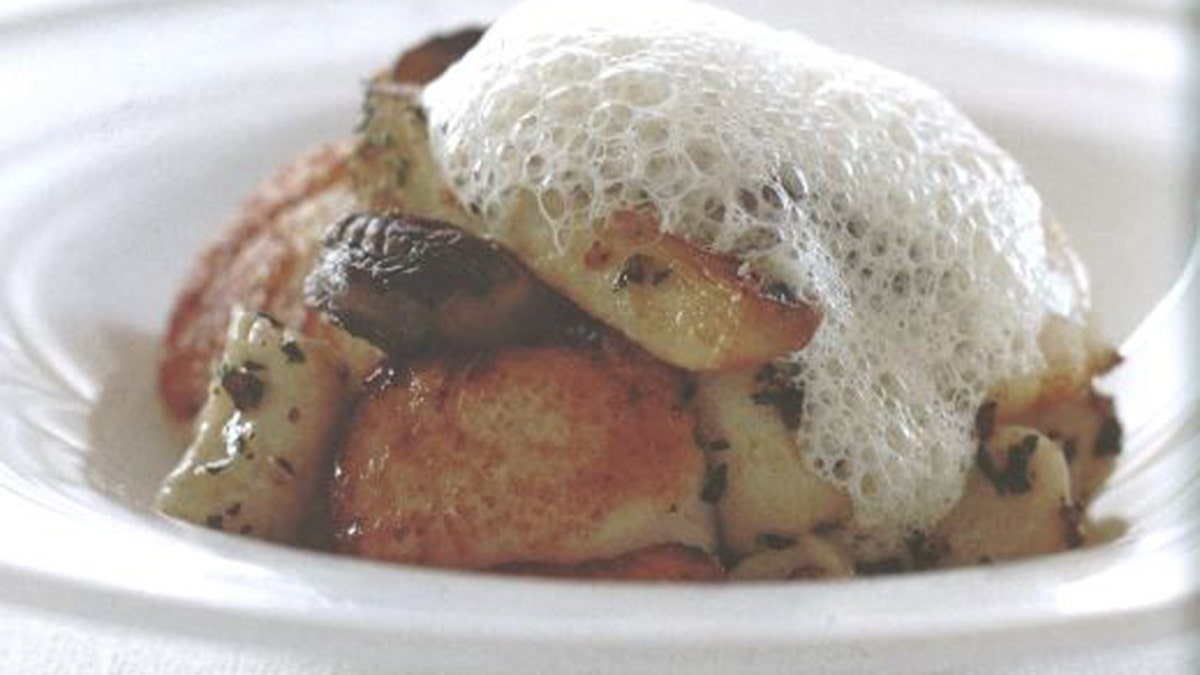 Takashi Yagihashi, who appeared on "Top Chef Masters," is known for his ability to blend French and Asian cuisine. "One of my most popular dishes at my Chicago restaurant, Takashi, this dish blends soba and scallops into an essential dish for any holiday dinner. The smooth scallops paired with the soft pillows of soba gnocchi provide blend influences from Asia as well as Italy to create a dish pleasing to the palate."
Recipe: Soba Gnocchi with Scallops and Celery Root Foam
3. Ricardo Heredia's Holiday Mole and Tamales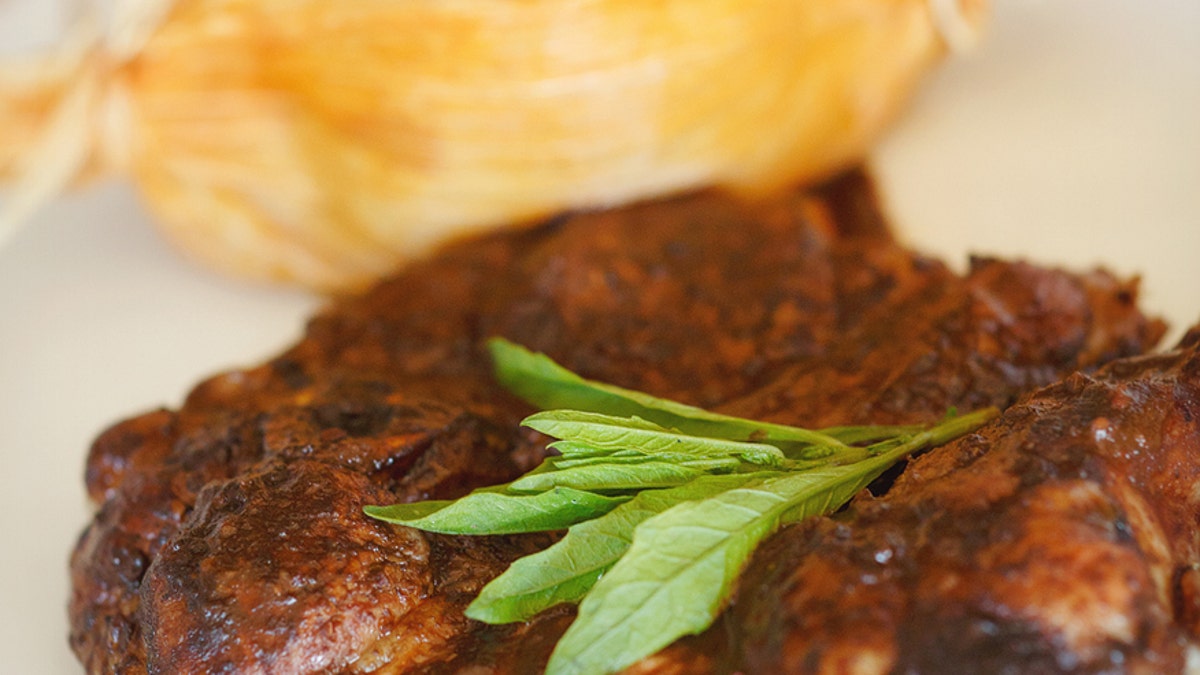 We don't love Ricardo Heredia just because he won the coveted 2013 Bacon World Champion at FYI's World Food Championships. Heredia brings ethnic flare to his cooking that boosts any dish. "Mole and tamales are a tradition and highly anticipated by my family every holiday season. Here in California we can still break out the grill so this application is used on grilled lamb shoulder chops to add even more depth when charred. Don't fear mole my friends it is fun to make and I always make twice as much and freeze half. Happy cooking!"
Recipe: Holiday Mole and Tamales
4. Andrew Spurgin's Grandma Eve's Yorkshire pudding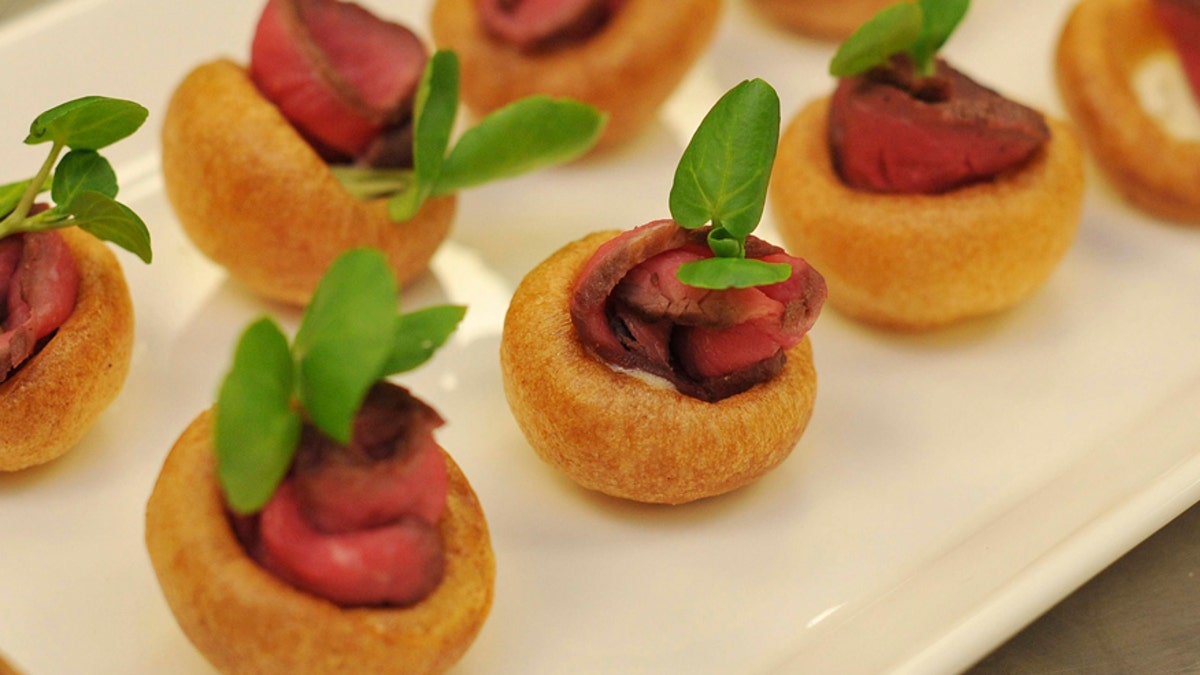 Originally from England, Spurgin goes for comfort food from his youth -- as opposed to his high-style catering events which he's known for. "I know this is a humble dish, but I have a real soft spot for Yorkshire Puddings. ​Christmas just wouldn't be the same without them. ​They remind me of growing up with my restaurateur aunts and grandma in London. They were such the holiday staple, they go with everything and simply can't be beat with a good roasted joint of beef and giblet gravy!"
Recipe: Grandma Eve's Yorkshire pudding
5. Chef Mimi's special ​After-​Holidays Easy Turkey Cake with Fennel Apple Cabbage Slaw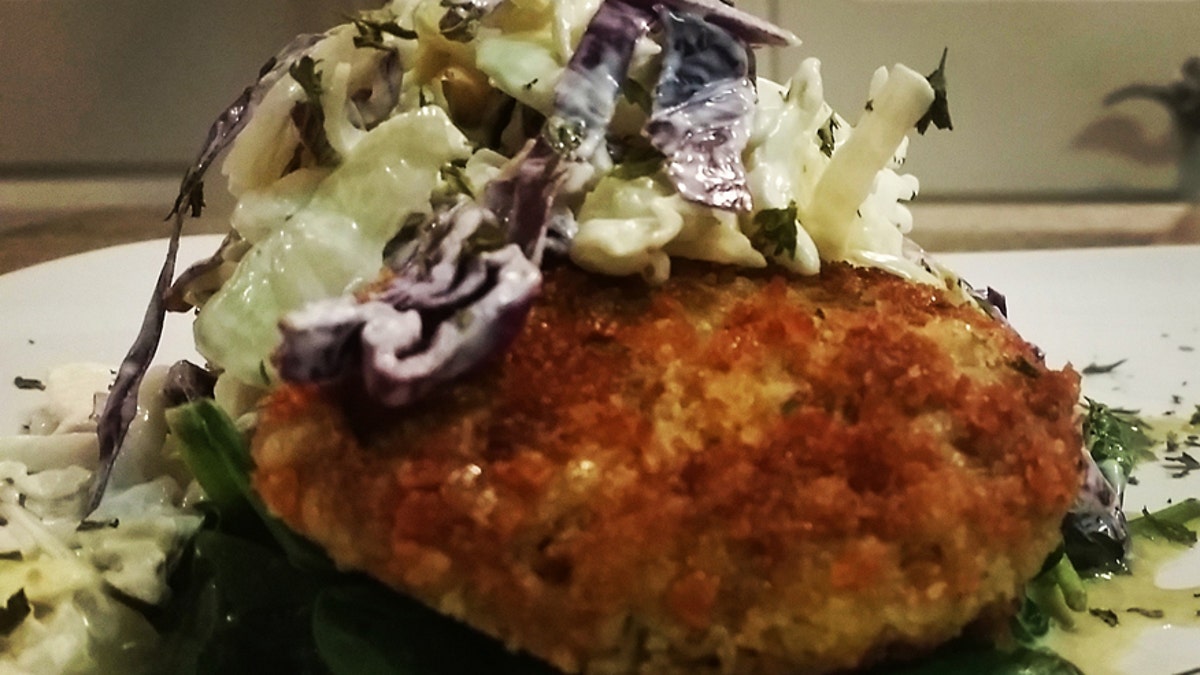 Aminah Fatimah Robinson, aka Chef Mimi, gives a tip from her catering days. "I am always excited about cooking ​and ​eating on the holidays​ ​and sharing time with love ones, however we are usually left with a​ ​lot of turkey and I get bored with basic turkey soup and sandwiches. I got creative and made a substitute for crab cakes using leftover turkey meat."
Recipe: Chef Mimi's Special After-​Holidays Easy Turkey Cake with Fennel Apple Cabbage Slaw
6. Justin Warner's Holiday Bagels and Lox Breakfast Stuffing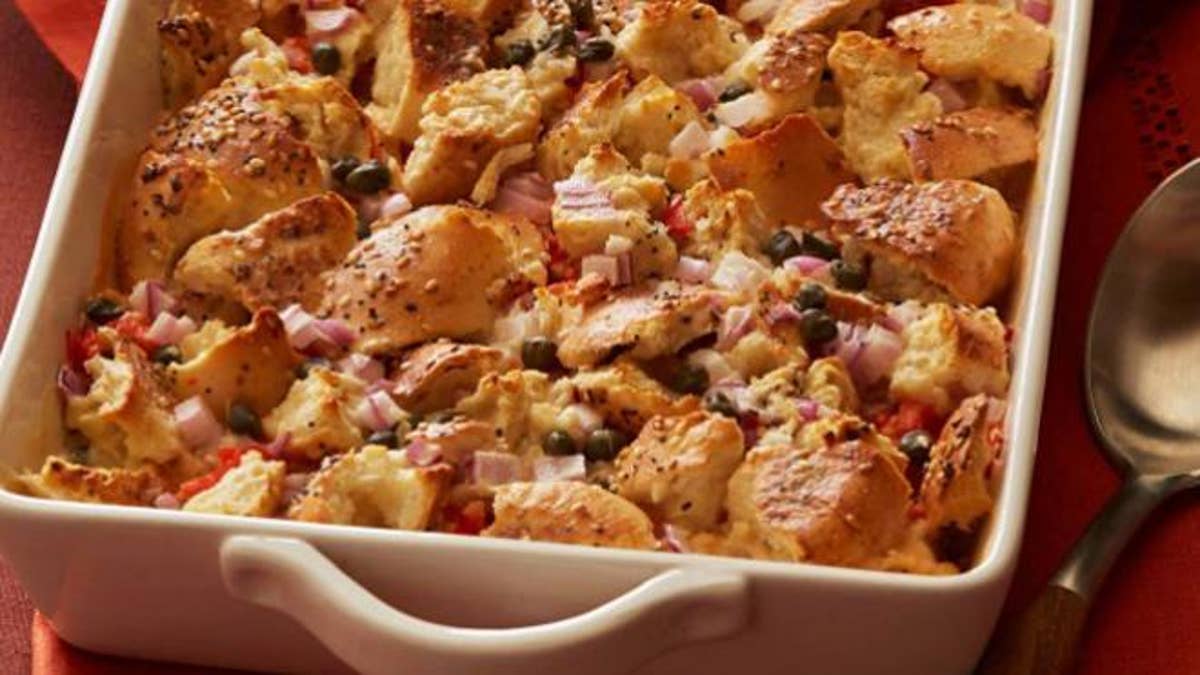 Justin Warner, co-owner of Brooklyn's Do or Dine restaurant and winner of the Food Network series "Food Network Star," gives his twist on the New York breakfast classic. "Sooner or later you are going to have to wake up on [Christmas] morning. If you managed to grab up the ingredients below the night before, you will have the makings of a breakfast fit for the finest New Yorker. The recipe makes a fair amount, so you can re-heat it the next few mornings, or, if you are smart about it, you will use the prospect of such grand left overtures to lure someone in to your company."
Recipe:Bagels and Lox Breakfast Stuffing
7. Mareya Ibrahim's Cream 'n Crunchy Butternut Squash Mac 'n Cheese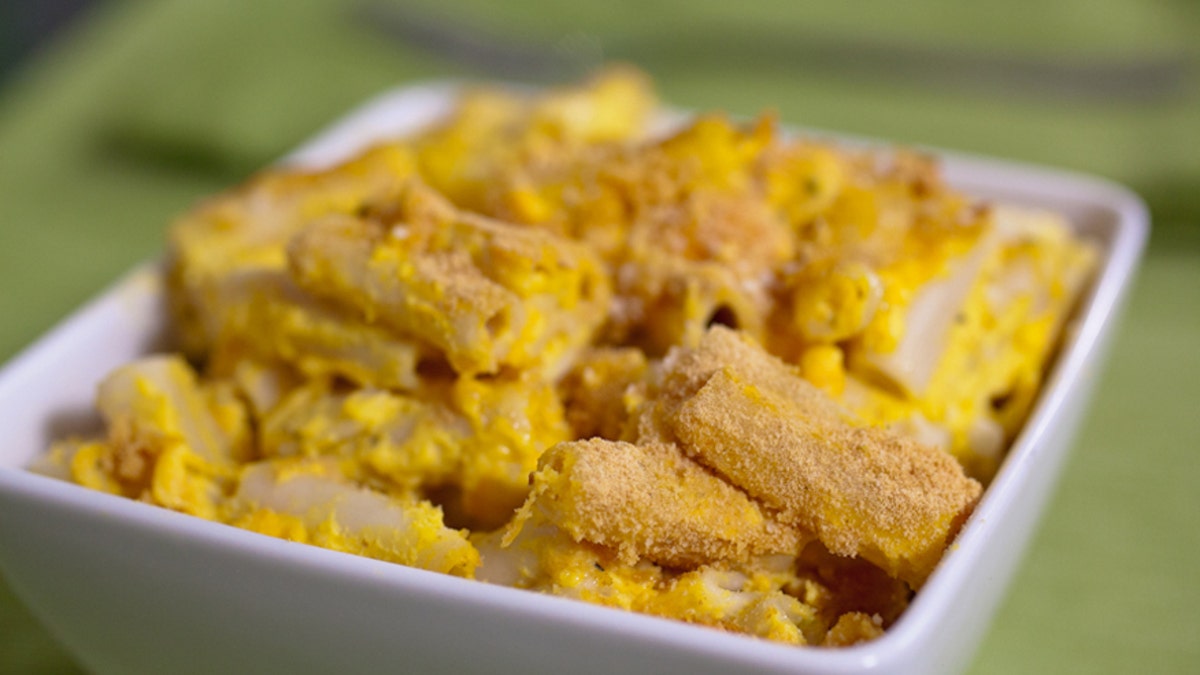 TV chef and food safety expert Mareya Ibrahim. has figured out a way to make something classic more healthy. "My 9 year old LOVES mac n cheese and this is a way I get more veggies in there, and I use brown rice noodles and goat cheese. This recipe has spices that are perfect for the season, like nutmeg and black pepper, and gets its crunchiness from a topping of whole grain pretzels. Great as a side dish to holiday festivities too. It's a winner!"