Cards Against Humanity's new 'Prongles' potato chips might be trolling President Trump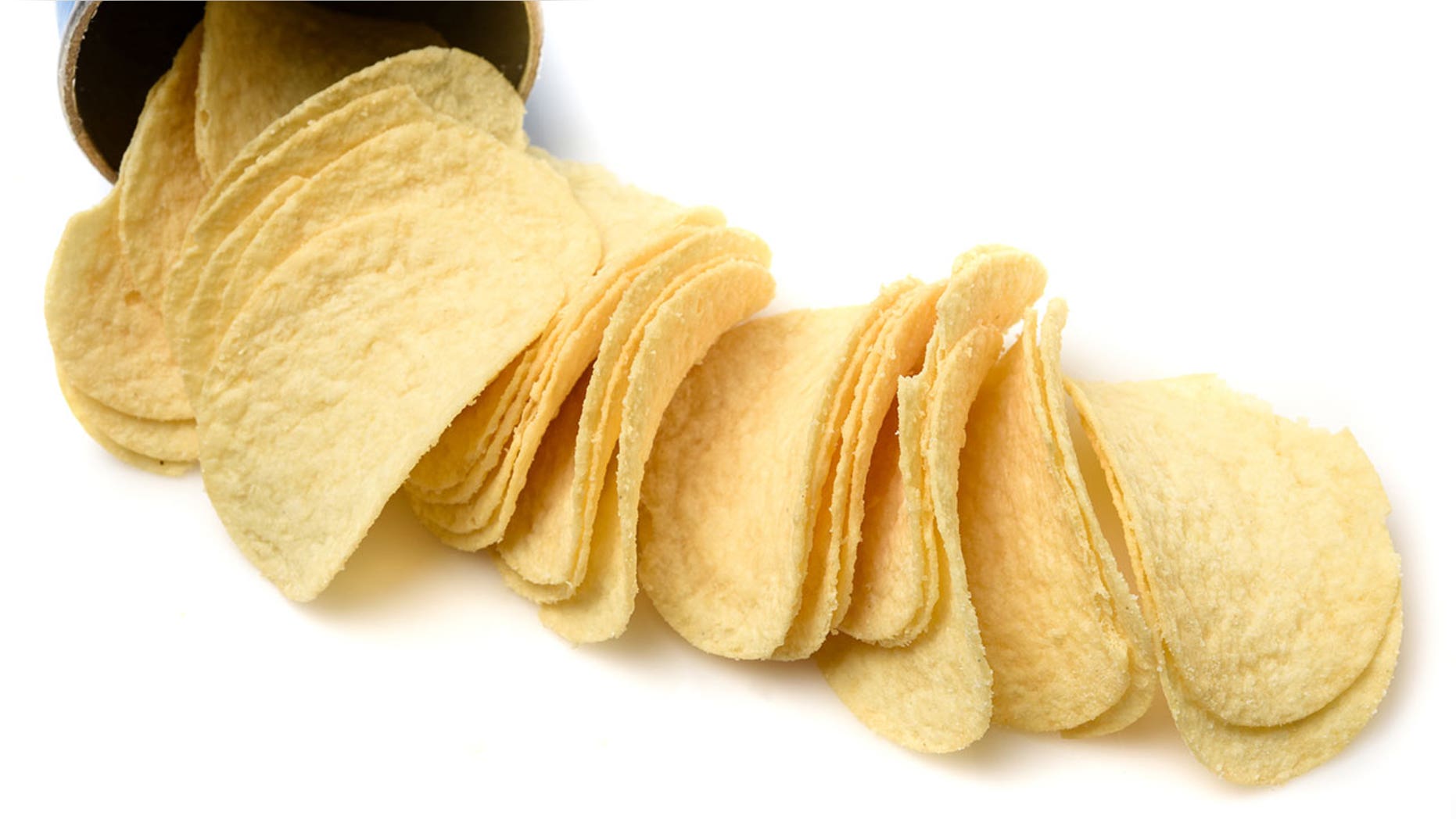 A new potato-chip product known as "Prongles" has been baffling Target shoppers for the last few weeks, but an unlikely source has since offered an explanation for this snack-food mystery. Sort of.
Prongles, which appear to be a knock-off of Pringles potato chips, were first spotted on Target's shelves last week. But since then, the creators of the party game Cards Against Humanity have come forward to take credit for the new product, which appears to be a publicity stunt disguised as a tube of potato chips.
WOMAN'S MOVIE THEATER SNACK HACK GOES VIRAL ON TWITTER
Furthermore, a message on Cards Against Humanity's official website — which now redirects to OriginalProngles.com — says that the company doesn't "make card games anymore," because "our research shows that the snack food industry is bigger and more profitable than the board games industry."
In a statement to Fox News, Cards Against Humanity creators Max Temkin and Josh Dillon — now calling themselves the "Chief Flavor Officers" at Prongles — have confirmed there is a "political message" to their new potato chips.
"Our bold flavors and edgy brand were heavily influenced by President Trump's original thinking and big ideas," say Temkin and Dillon. "If you love President Donald J. Trump[,] we guarantee you will love the tangy onion and thick cream flavors of Original Prongles. That's why we promise to Make America CRUNCH Again™!"
Temkin also told Fox News that the brand's mascot, Brayden the Prongles Hog, was inspired by the president, and that the brand was inspired by his "dynamic thinking" and "fresh ideas."
It's unlikely that the people behind Prongles are actually pro-Trump, however, as the creators of Cards Against Humanity just recently announced their intention to make it "as time-consuming and expensive as possible" for President Donald Trump to build a border wall.
IOWA MAN'S POP TART AND CHEESE SANDWICH GETS HIM DISOWNED BY OTHER IOWANS
Reddit first became engrossed in the Prongles mystery last week, with users first generating their own their theories about this seemingly fake, yet oddly real brand of junk food.
The strange packaging only added to the eeriness, with the Original variety proudly advertising its "salt and potato" flavor, and featuring the catchphrase, "Once you pop, that's great!"
Further confounding Target shoppers was the fact that Prongles were located in the same aisle as board games, and rang up as "Toys/Sporting Goods" at the register.
Cards Against Humanity, however, had hidden a few clues to the true nature of Prongles right on the tube. A few clever Reddit users followed a URL on the label to the Prongles website, which was later found to be registered to the same company that produces the Cards Against Humanity party game. Eagle-eyed Prongles shoppers then spotted the letters "C.A.H." emblazoned on the skateboard of "Brayden the Prongles hog."
Some also peeled off the label on the tube to reveal that "Prongles" are simply rebranded potato chips from Australia's Good Crisp Company.
Cards Against Humanity has since fessed up to being behind Prongles, though they're still remaining mum about their end game. OriginalProngles.com offers a very vague explanation as to the origin of the Prongles brand.
"It all started with a dream and a love of the crunch," explains the "Our Story" portion of the Prongles website. "That's why we've retired our popular comedy card game — Cards Against Humanity — to pursue our real passion: dominating the global snack food industry with a revolutionary potato chip."
But whatever Cards Against Humanity is planning with this latest publicity stunt, it wouldn't be the first time this month they've made headlines for a promotional gimmick. In mid-November, the creators of the game announced their new "Cards Against Humanity Save America" campaign, in which claimed to have hired lawyers specializing in eminent domain, with the goal of stopping at least part of Trump's border wall on the U.S.-Mexico border.
FOLLOW US ON FACEBOOK FOR MORE FOX LIFESTYLE NEWS
However, the Prongles website's FAQ section makes note of the "Cards Against Humanity Saves America" initiative, but dismisses it outright.
"We don't do that kind of stuff anymore," the site simply states.