Burger King to debut bright red Samurai burgers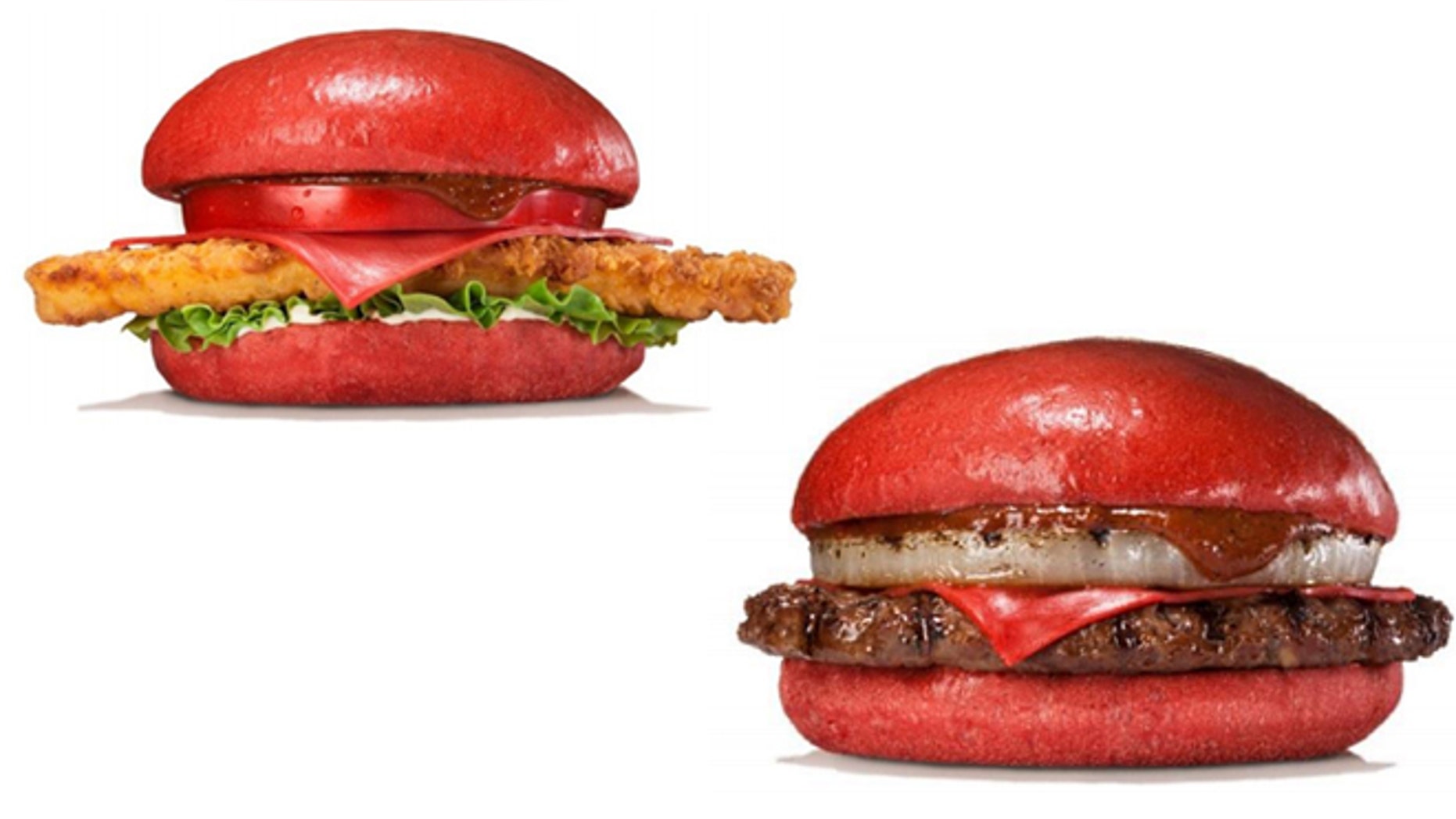 Boring old buns just won't do for Burger King lovers in Japan.
Last September, the chain rolled out its all-black Kuro burger complete with jet black cheese and a squid ink sauce.
Now get your napkins ready for two new colorful creations that are likely to raise as many eyebrows as their dark colored predecessor.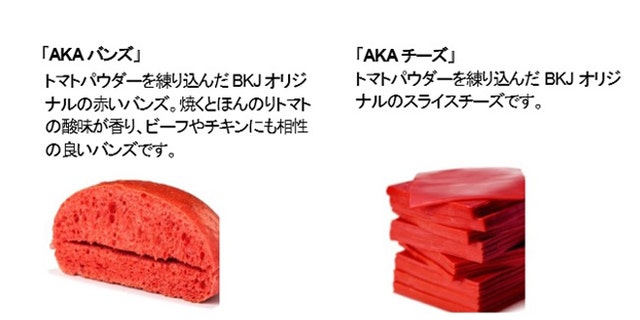 This summer, Burger King Japan customers will be able to enjoy Aka Samurai burgers. (Aka means red in Japanese). The crimson buns and red cheese both get their hue from tomato powder—which may be easier for Western palates to swallow than squid ink.
Poultry lovers can enjoy the Aka Samurai Chicken—a fried chicken patty with lettuce and tomato, while the Aka Samurai Beef features a Whopper patty and grilled onion. The new red burgers are smothered in "Angry Sauce," a spicy miso condiment with Sichuan fermented bean paste and topped with the signature aka cheese.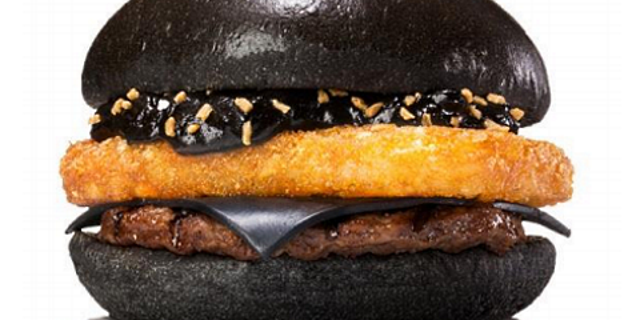 But the chain isn't done with the all-black fad. Two new Kuro burgers are slated to be released with their crimson cousins. The Kuro Shogun features beef with eggplant while the Kuro Taisho features a beef patty and a crispy hash brown—all topped with the flavorful squid ink sauce.
The new burgers retail between 540 and 690 yen (about $4.30 to $5.70) and will be making their debut July 3.