Booze and bullets: Oklahoma City gun range cafe given liquor license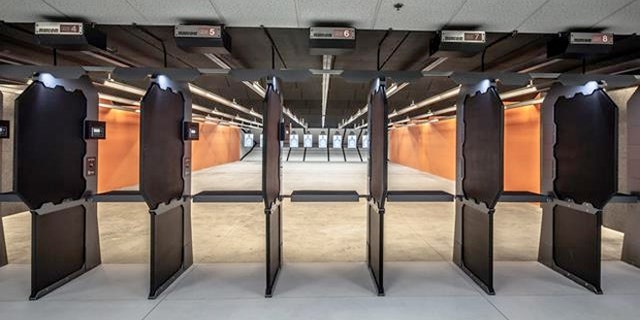 Guns and alcohol aren't always the best combination, but a new Oklahoma City gun range now has the green light to serve drinks at its cafe.
Wilshire Gun Range, a 40,000-square-foot facility with 24 firearm lanes, 10 archery lanes and a full bar, will be able to serve drinks after The Oklahoma City Council approved the state's first ever liquor license to a gun range.
Wilshire Gun co-owner Jeff Swanson says the range has a system in place to prevent people from drinking and shooting.
"Once you order a drink your driver's license is scanned and you are red-flagged and you're not allowed into any of the shooting facilities…for the remainder of the day," Swanson told Fox 25.
He says he worked with other ranges in California and Texas who also serve alcohol and have never had a problem.
But Brent Fairchild, with the Alcoholic Beverage Laws Enforcement Commission, argues that people who want to drink then shoot will find a way.
"No matter how many safeguards you do put in place there's always someone who's going to try to get around those."
Despite that opposition, the council ok'd the gun range's liquor license by a vote of 6 to 3.
The Associated Press contributed to this report.