BBQ smoker made from body of Cadillac still for sale on Craigslist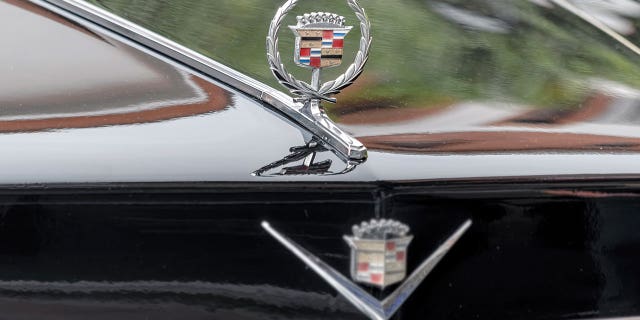 If you're anything like us, summer for you is synonymous with barbecued, grilled and smoked foods. It's also synonymous with cars: roadtrips to the beach, nights spent on the hood looking at the stars.
That's apparently what comes to mind for a pitmaster in Texas who took the body of a 1988 Cadillac DeVille and turned it into the ultimate custom smoker — a smoker that's listed on Craigslist for $1,800.
Originally spotted by Texas Monthly's barbecue editor — who has the best job title (and Twitter handle, @BBQSnob) ever — the listing notes the car-turned-smoker has a capacity of 1,300 pounds (gasp) and is "great for parties, weddings or family unions." It seems that the seats have been replaced with racks where your ribs, briskets, or the like, can lie, and the trunk serves as the heat source, with two pipes coming out near the rear windows.
The $1,800 smoker also has a hitch so it can be mounted to a trailer, making it easy to travel with, because whoever purchases it needs to share the wealth.
If you're a super-dedicated barbecue fanatic, or just really into old cars, this could be your newest investment. And, once you do get your hands on this bad boy, you'll find that smoker grills allow for the perfect barbecue dinner once you master the technique. Start prepping the sauce now.