Anthony Bourdain reveals surprising favorite hotspot for Japanese cuisine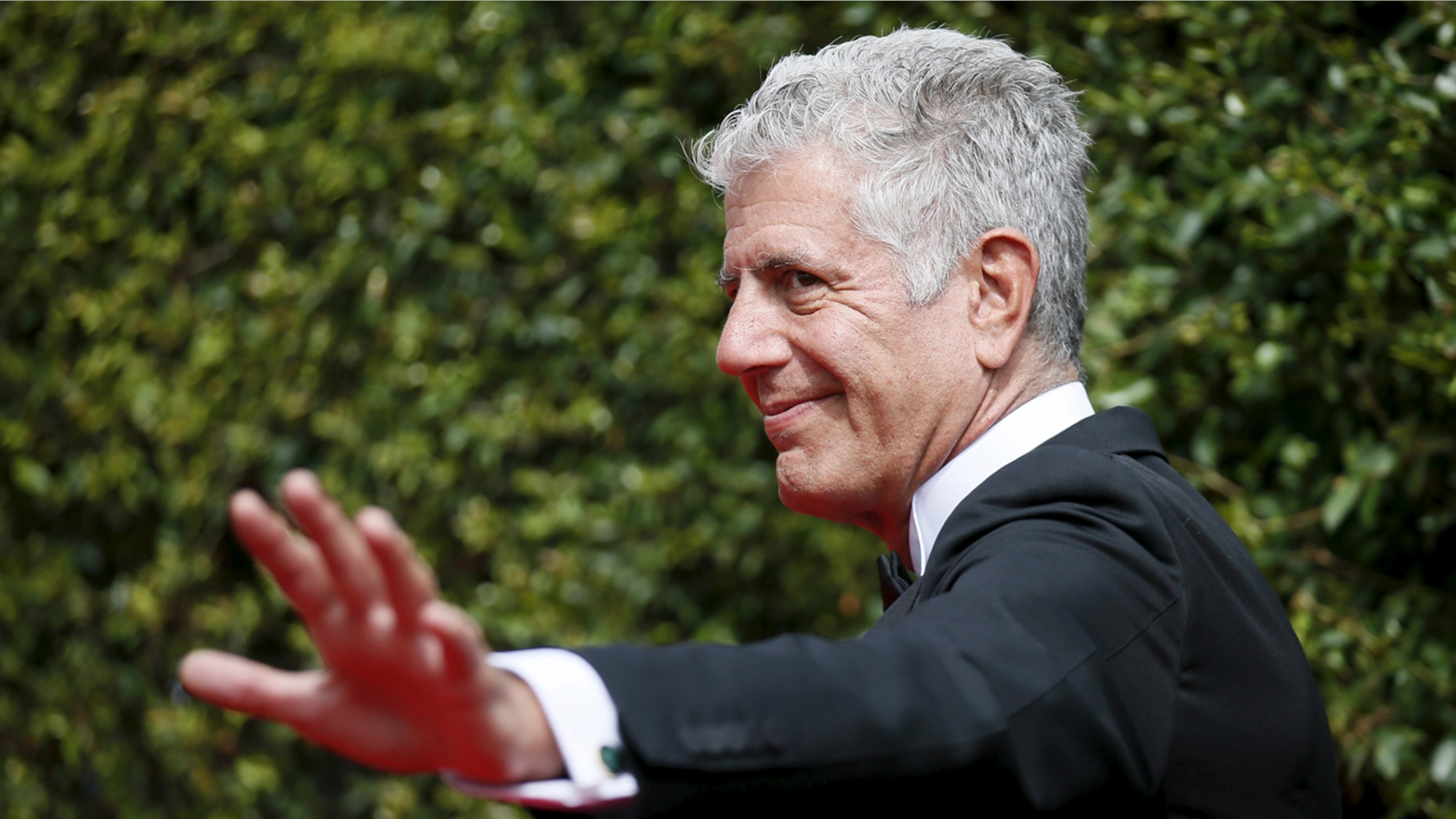 Anthony Bourdain gets to eat better food than pretty much anyone else on the planet. And get paid for it.
Through "Parts Unknown" (and Travel Channel's "No Reservations"), the notoriously foul-mouthed chef has eaten his way through the globe's most treasured food havens. And in an upcoming episode of "Parts Unknown" that premieres Nov. 13, Bourdain travels to Japan with renowned sushi master Masa Takayama, the owner of America's most expensive restaurant-- and one of the world's most revered chefs.
But not all of us are lucky enough to make a trip overseas to dine with a master craftsman. At a preview screening of show on Monday, Bourdain dished on some of his favorite places to go for Japanese food when he isn't traveling around with the greatest chefs on the planet.
Anthony Bourdain reveals his biggest fears
When it comes to sushi,  he never messes with the cheap stuff because "when you have had Masa it kind of ruins you for life...even just the rice alone. You can't go back anymore. It's like driving a Prius and then someone gives you the keys to a Ferrari. You're not going to go back."
Instead Bourdain likes to focus on yakitori, a Japanese style of skewered meats. And his favorite spot in New York City is Yakitori Torishin. It's not dirt cheap-- but it's certainly no Masa.
"It is super casual," Bourdain says. "I like the chicken hearts and all the fatty pieces. I always get there early and get all of those little cuts that run out early. That makes me happy-- little chicken pieces on skewers and cold beer."
Bourdain's chef buddy Eric Ripert (Le Bernardin and host of "Avec Eric") concurred that he prefers yakitori when dining out for casual Japanese food. But Ripert's favorite spot is Yakitori Totto. Bourdain agreed but had another suggestion: "You know what's also good? The karaoke place next door."
Guy Fieri is tired of taking Anthony Bourdain's crap
And what about the sushi master himself, Masa?
The award-winning chef admitted that nothing he has found in the U.S. matches what he's able to eat home. But he--and all lovers of Japanese cuisine-- are in luck. Masa plans to open his first casual spot, Tetsu, opening in New York City's Tribeca neighborhood next spring. The chef says it will be less expensive than his eponymous uptown eatery.
"Parts Unknown" airs Sunday on CNN.