Anonymous tipper giving $100 bills to fast food employees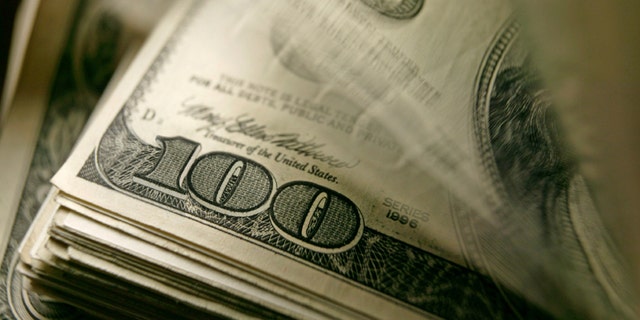 The holiday spirit is alive and well for fast food workers in Massachusetts.
An anonymous man has been stopping by local fast food joints in the Hyannis, Mass. area and dropping off a crisp $100 for each employee present, reports The Boston Globe. Each bill reportedly comes in a white envelope stamped with a big, red "Merry Christmas."
"They were crisp, too. It was like it came right from the bank," Brittany Coy, 22, an assistant manager at coffee shop Marylou's, told the Globe.
In addition to stopping by Marylou's, the man has been spotted at two area Dunkin' Donuts and two McDonald's over the past several days. No one in the stores targeted have been able to recognize the big tipper but the envelopes at each location have looked exactly the same. A few employees have theories as to who is behind the good deed—but it's not necessarily the person handing out the goods.
"I've heard they're all representatives of an anonymous donor," said Tim Martel, a Dunkin' Donuts store manager. "From what I've heard, he targets . . . the fast-food-service industry."
According to restaurant staff members, the man first asks for a manager or assistant manager, inquires about the number of employees working at the restaurant or café location, and proceeds to hand out the exact number of cash-filled envelopes.
This tipper deserves a spot on our holiday "nice" list.