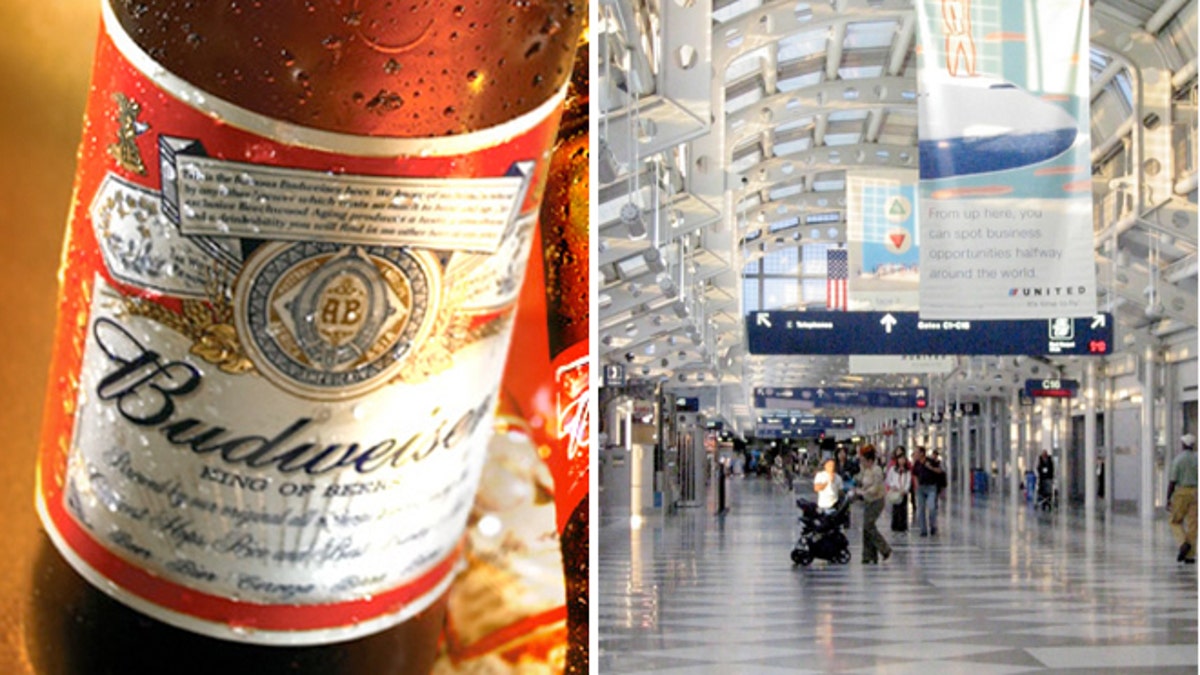 Would you drink a bottle of JFK beer at New York John F. Kennedy airport?
We're not quite sure what brewing giant Anheuser-Busch is up to, but the company that owns Budweiser beer threw down $11,500 for an application to trademark 42 U.S. airport codes.
The airport list includes Boston, Atlanta, Austin, O'Hare and Midway Airports in Chicago, LaGuardia and JFK in New York, Denver, Orlando, Seattle, Will Rogers World Airport in Oklahoma, Los Angeles and San Francisco International.
Airport codes belong to the International Air Transport Association a company like Anheuser-Busch can file separate trademark registrations for three-letter codes like airports, says the Chicagoist.
What are they going to them? One possible idea floated by Jaunted: crack open a SFO brew at San Francisco International Airport --you get the drift.
This comes after Anheuser-Busch applied for a federal trademark for 14 area codes, reports St. Louis Today.