America's best 24-hour diners
The diner is one of those quintessential American restaurant genres. Whether it's a tiny old railcar-style place or a sprawling institution alongside a New Jersey highway, these bits of Americana can be depended upon for a no-frills meal come rain or come shine.
The fact that some are open 24 hours a day only adds to their appeal. These are the best diners in America.
Diners can trace their history to the 1870s, when lunch wagons found their way to major American cities to serve quick takeout meals to hungry workers. These eventually evolved into prefabricated buildings that could be easily and inexpensively constructed, and were a less expensive way for aspiring restaurateurs to get into the restaurant business — spiritual ancestors to today's food trucks in that sense. The number of diners across America boomed in the years following World War II, expanding into traditional restaurants in a full range of architectural styles with ever-growing menus. Today, diners remain commonplace in the Northeast, but you can still find ones across America if you know where to look.
Diners were once America's most widespread 24-hour establishments, a fact that automatically made them an essential part of urban culture, along with nightclubs and bars. They were the places where folks could congregate at 3 a.m. after the bar closed, and where night shift workers could grab "lunch" at midnight. Diners are still a part of the fabric of the American culinary landscape, but sadly more and more classic diners are closing yearly, especially in cities like New York, where the vast majority of them have been shuttered, often to be replaced by glassy high-rises.
In order to assemble our ranking of the best 24-hour diners in America, we started by first combing through existing rankings both online and in print, as well as through user-submitted reviews. We then ranked them according to history, level of local renown, menu variety, and food quality. The best rose to the top.
In this era of celebrity chefs and dishes with ingredients like lamb belly, fennel pollen, and sorrel sprouts, it's not just comforting to have inexpensive restaurants that serve familiar dishes like meatloaf, Spanish omelettes, tuna melts, and Greek salads — it's essential. It's also essential to have restaurants where at all hours of the night anybody can stop in and have a piece of pie and a cup of coffee.
1. Red Arrow Diner, Manchester, NH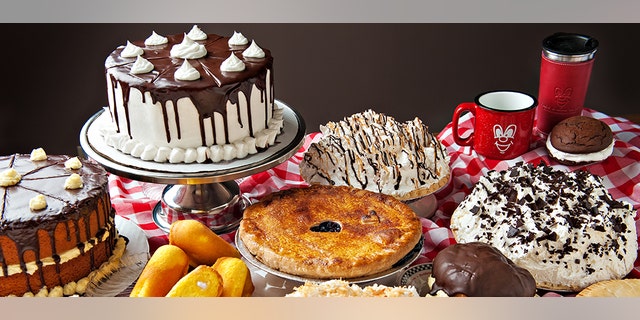 This New Hampshire diner is a certified institution, and not just for the food: It's a must-visit for every Presidential candidate on the campaign trail, making it a political institution as well. Breakfast, lunch, and dinner are on offer 24-7, with perfect versions of old-school diner favorites including pancakes, corned beef hash, biscuits and gravy, chicken-fried steak, Monte Cristo sandwiches, turkey dinner, meatloaf, liver and onions, and homemade beans being served to the hungry masses since 1922. Don't forget to wash it all down with an Arrow root beer or cream soda, made just for the diner.
2. Tick Tock Diner, Clifton, NJ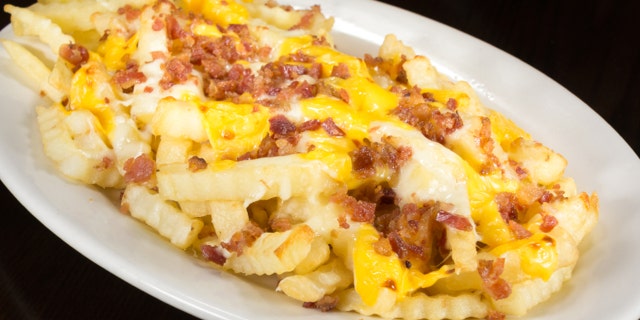 Literally everyone from northern New Jersey has heard of the Tick Tock Diner, and just about all of them have dined there as well (seriously, ask them). The reason? It's located on Route 3 in Clifton on the way to/from New York City, and it's also really, really good. All chrome, neon, and glass brick, this diner is a quintessential New Jersey hangout, with a menu about as long as "War & Peace." If you get one thing, get the Disco Fries.
3. Veselka, New York City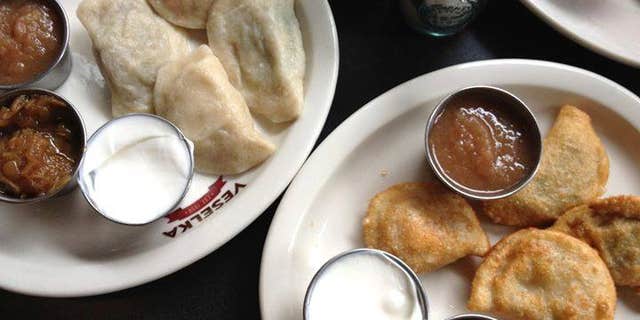 Veselka has been a port in the East Village storm since 1954, serving traditional diner fare and Eastern European specialties to NYU kids and graveyard-shift workers alike. Traditional diner fare includes pancakes and waffles made to order, challah French toast, Cobb salad, grilled cheese sandwiches, and macaroni and cheese, but their Ukranian comfort foods, including homemade pierogi, kielbasa, potato pancakes, goulash, and borsht are the stuff of legend.
4. The Original Pantry Café, Los Angeles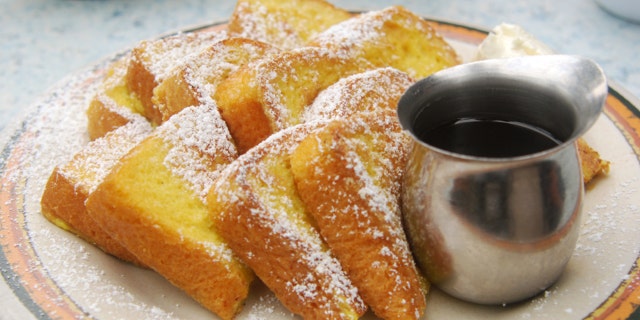 There's no lock on the door at this nearly 90 year-old Downtown LA institution, which hasn't closed since 1924. Cash-only and with no shortage of long lines, the restaurant is renowned for its ample portions, perfect pancakes and sourdough French toast, apple pie, and French dip sandwich, as well as its steaks.
5. Magnolia Café, Austin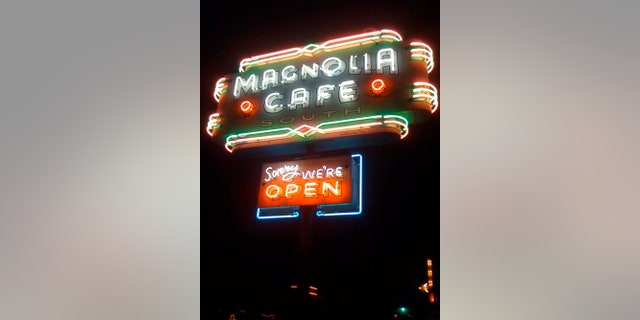 "Everybody knows, everybody goes" is the tagline of Austin's king of late-night dining, which has two locations in the city. Open "24/8," the diner is renowned for its queso, gingerbread pancakes, and burgers, but is perhaps best known for its Tex-Mex breakfasts, especially the Love Migas -- eggs scrambled in garlic-serrano butter with tomato, onion, bell pepper, tortilla chips, and Jack cheese.
Stay up late for a trip to more of the best all-day diners in the U.S.
More from The Daily Meal
10 Things You Didn't Know About the Costco Food Court
10 Best Cities for Vegetarians Around the World
50 Best College Bars in America 2015