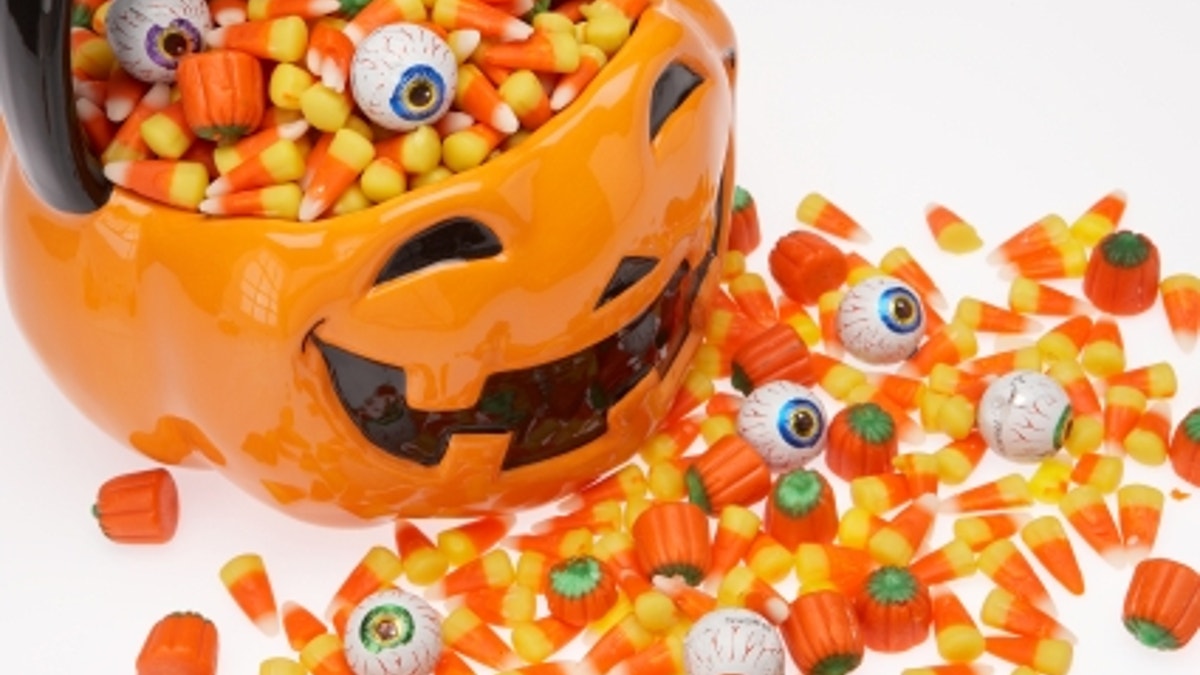 After a fun night out of trick-or-treating are you looking for a way to lighten their children's candy stash or remove that mountain of candy piled up by the door?
Sure, you can give it to those dentists who are willing to buy it all back, or find a worthy cause to donate it to (my town has the women's shelter). It would be a shame to throw it away.
So why not take out your baking supplies and get cooking?
There are a tons of great ideas out there on the Internet. Here are just a few:
This one, from Pamela Braun of My Man's Bely.com, is an idea for the next big foodie holiday, Thanksgiving. Her idea was to take the "fruitcake of Halloween" --or candy corn -- and make something delicious. She made these truffles from Indian Corn, the candy corn that's brown, red and white — which has a more chocolate-y taste. Best of all they're easy to make. Cooking time is 4 mins.

Here is another Thanksgiving Day option, and also super easy. This recipe from BigOven.com calls for 12 mini peanut butter cups and 72 candy corn, ingredients sure to be on hand. It is basically turkey-shaped sugar cookies, sure to please the little ones.
This one is for the adult still recovering from the of onslaught of kids, customs and cleanup. This version from DailyMeal.com of the Perfect Margarita uses Pop Rocks on the rim of the glass. Classy.
Paula Deen said she was handed this recipe by a fan at book signing. It calls for a whole bag of mini Butter Fingers, which in my house is typically not left lingering for long. But it looks great, and will surely have them coming back for more.
This classic takes an ordinary cake mix and turns it into a sweet delight. But you have to be a chocolate lover to enjoy this one. It's chocolate, with melted chocolate on top and a sweet frosting topper.