Preparing a high-quality, home-cooked meal can be a daunting task; however, Gayot'sTop 5 Kitchen Gadgets take much of the stress out of your stovetop endeavors. Whether you're slicing meat, dicing veggies or making your morning smoothie, having the right equipment is essential to yielding favorable results. Take a look at this list of smart cooking tools to find kitchen staples ranging from easy-to-use egg topper to a versatile food processor.
1. Jaccard Simply Better Pro 45 Blade Meat Tenderizer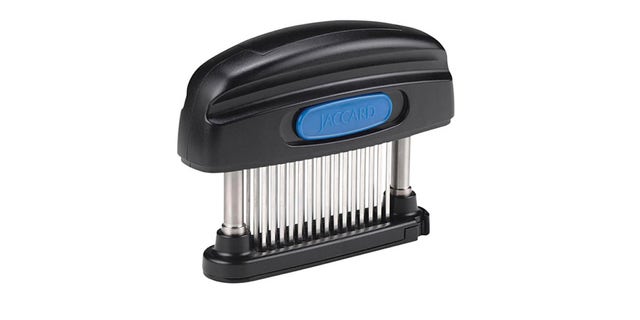 Many cuts of meat, even superior ones, can benefit from a bit of pounding to break down the muscle fibers and make them even more tender and easy to digest. The Jaccard Meat Tenderizer renders even poorer cuts of meat tender and juicy. It features 45 stainless steel blades for use on all types of meat, including beef, chicken and fish. Your meat will also cook up to 40 percent faster and absorb marinades better.
2. Salter Stainless Steel Electronic Scale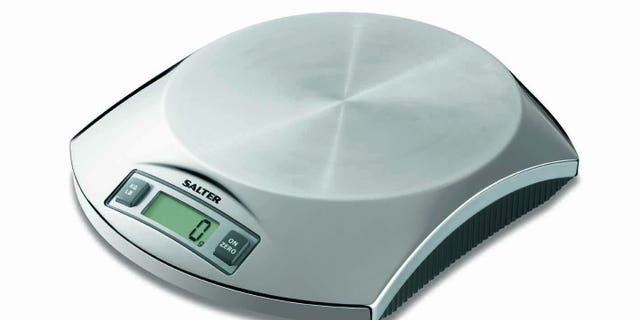 Long used in European kitchens where recipes rely on the metric system, electronic food scales are much more accurate than measuring cups and spoons. Scales also cut down on dishes — you can usually measure everything in one bowl. This Salter Stainless Steel Electronic Scale caught our eye due to its sleek design, light weight and ease of use. It's also aesthetically pleasing enough to be left out on the kitchen counter.
3. Zojirushi NS-LAC05 Micom 3-Cup Rice Cooker and Warmer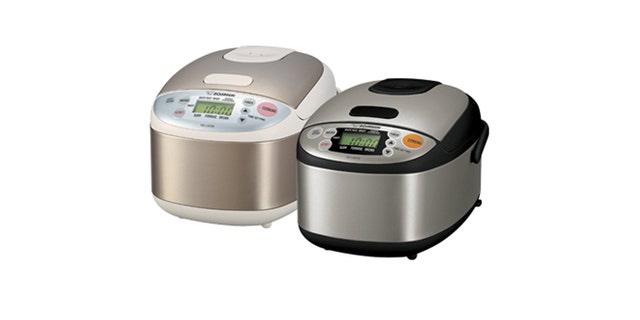 Developed in Japan, Zojirushi's stainless-steel rice cooker produces moist, fluffy rice with minimal effort. Simply pop the rice in the removable cooking pan, add water and go catch up on "Game of Thrones." When the rice is cooked, it automatically switches to warm. This model can be used to make everything from steel-cut oats to risotto and makes up to six cups of grains at a time.
4. Rösle Egg Topper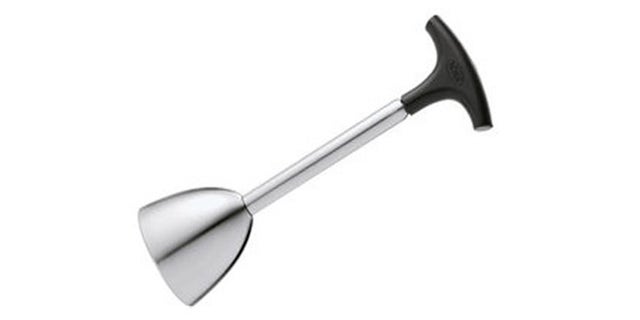 Cutting the top off a soft-boiled egg with a butter knife is an admirable skill that requires practice. If you're not quite that deft, here's an easier way. The Rösle Egg Topper neatly opens both soft and hard-boiled eggs without leaving any fragments behind. Simply position, release and lift off the top of the egg shell.
5. Breville BFP800XL Sous Chef Food Processor, 16-Cup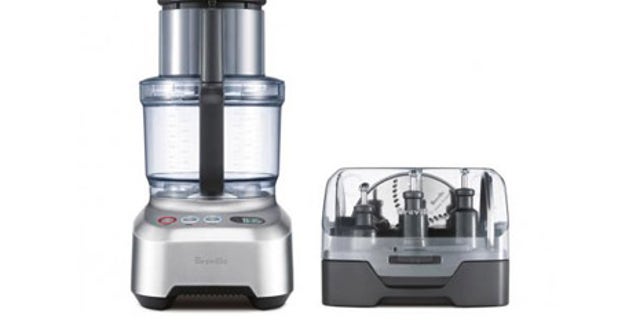 Food processors have become an essential item for any serious cook. This model from Breville features a 5.5-inch super-wide chute that allows you to slice veggies and fruits without having to cut them by hand. It also comes equipped with a set of eight discs and blades for many different prep options; the discs include a variable slicing disc that can adjust the thickness of your cuts from a paper thin 0.3mm (.01") to a solid 8mm (.3"). Don't be dissuaded by the hefty price tag; this versatile device is worth every penny.
Check out more information on these top kitchen gadgets.
More from Gayot.com