100-year-old woman says Guinness is key to long life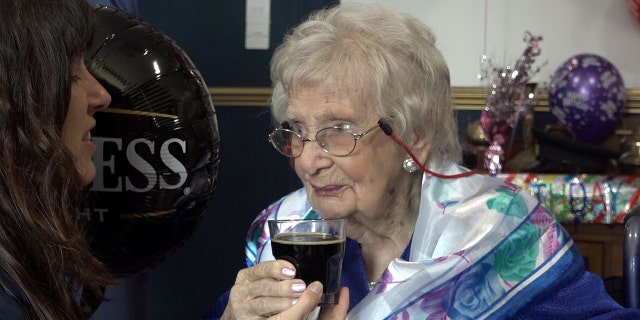 NEWYou can now listen to Fox News articles!
When it comes to celebrating a significant moment, getting together with a group of friends, or just unwinding on the couch after a long day, an alcoholic beverage tends to pair perfectly. But it was never really considered something to consume in terms of health — until recently.
According to a 100-year-old British woman, her secret to living a long life is pretty simple: Drink a daily glass of Guinness.
Some say Diet Coke (like this 104-year-old woman), some even say mushrooms, but Doris Olive Netting swears by the popular Irish stout.
Netting celebrated her 100th birthday this month with a Guinness-themed birthday party at her care-home in Plymouth. There were Guinness balloons, a life-model of the Guinness toucan logo, a gift basket from Guinness themselves (who were thrilled when hearing of Netting's Guinness-drinking habit), and even a telegram from Queen Elizabeth II.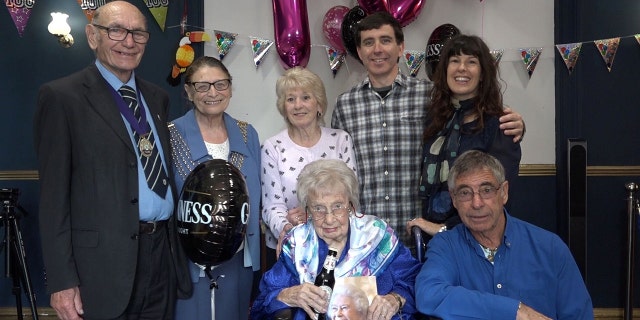 So, why Guinness? Surprisingly, Netting isn't the only one from her generation that believes Guinness is good for her health. After World War I, Guinness began advertising that drinking this Irish stout will actually help with iron intake (given that it contains iron). Since rations were small back then, having a Guinness could help with getting that nutrient that was harder to get elsewhere.
Push Doctor, meanwhile, reports that a one-pint serving only has 0.3 milligrams of iron per pint, making it an inadequate source of iron.
In any case, that small marketing campaign was enough to convince Netting, who was in her early 30s at the time. She immediately bought a mini bottle of Guinness a day for the rest of her life.
"She refuses to go a day without drinking it," said Netting's daughter in an interview with The Independent. "She reckons that's why she's lived for as long as she has, because of the iron intake through Guinness."