Zooey Deschanel to play Loretta Lynn in Broadway production of 'Coal Miner's Daughter'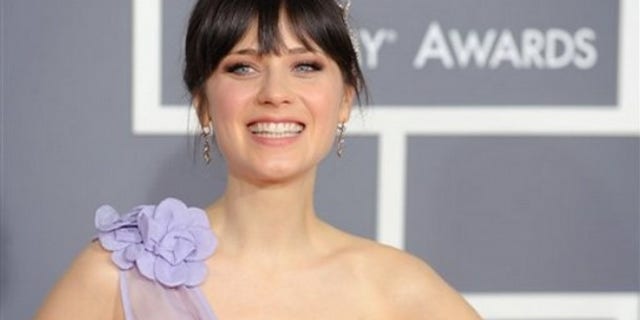 Loretta Lynn announced in Nashville Thursday that actress and singer Zooey Deschanel will be portraying the country singer in a Broadway production of "Coal Miner's Daughter."
That role, tracing Lynn's dramatic rise from backwoods Kentucky to superstardom, earned Sissy Spacek an Oscar in the hit film released in 1980.
Deschanel, 32, joined Lynn on stage Thursday night at Nashville's Ryman Auditorium for a duet of the song "Coal Miner's Daughter" but she had her own way of breaking the news -- with an Instagram photo of herself sidling up to the country legend with the caption, "Loretta Lynn asked me to do "coal miner's daughter" on Broadway! I said YES!"
The actress, best known for roles in movies like "Elf" and, more recently, her lead in the hit FOX TV show "New Girl," has a parallel career in music.
With singer-songwriter M. Ward, she has released three albums under the moniker "She & Him." Together they make sunny, throwback indie-pop, but with country influences.
It is unclear how and when Deschanel and Lynn connected on the Broadway role.
Details about the production's creative team and development timeline have not been set.
The show won't conflict with Deschanel's "New Girl" schedule, a statement said.
"Coal Miner's Daughter" will be produced by Kristin Caskey and Mike Isaacson of Fox Theatricals ("Legally Blonde") and Scott Sanders Productions ("Evita.")
FOX is owned by News Corp., the owner of The Wall Street Journal and NewsCore.