Zoe Saldaña's husband took her name despite objections: 'I tried to talk him out of it'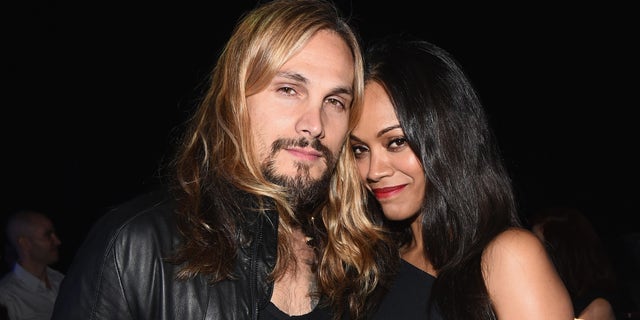 It's unclear whether Zoe Saldaña considered changing her last name when she got married. But this is certain: her husband, Marco Perego, changed his last name to be Mr. Saldaña – against her objections.
"I tried to talk him out of it," the 34-year-old told the magazine. "I told him, 'If you use my name, you're going to be emasculated by your community of artists, by your Latin community of men, by the world.' But Marco looks up at me and says,' Ah, Zoe, I don't give a s—t.'"
In an interview with InStyle, she said she had always looked for someone who would be her equal.
"It's not like I've had issues with men; I've always just been independent to a fault," the Dominican-American actress said in July issue of the magazine. "I've always believed it's my birthright to behave as an equal on this earth and to be entitled to everything and anything. That said, I've had my experiences of heartbreak when it comes to choosing partners who wanted to be equals, but didn't have the ability to reciprocate the respect."
She said since she started dating, she has been "lowering my guard" when it comes to men.
"Finally when we had our boys I looked at my husband and I realized: I was meant for you and you were meant for me," she said. "I've always felt comfortable around men as long as they were friends. Now I finally feel comfortable with my love. I don't want to be separate. I want my church. I want to live inside the religion of my own little family."
The "Infinity Polar Bear" actress also addressed critics who argued that she was too light-skinned to play Nina Simone in the upcoming film "Nina."
"I don't think I was right for the part, and I know a lot of people will agree, but then again, I don't think Elizabeth Taylor was right for 'Cleopatra' either," Saldaña said. "An artist is colorless, genderless… It's more complex than just 'Oh, you chose the Halle Berry look-alike to play a dark, strikingly beautiful, iconic black woman.' The truth is they chose an artist who was willing to sacrifice herself."
"We need to tell her story because she deserves it," she added.
Like us on Facebook
Follow us on Twitter & Instagram