Zoe Saldana Signs Up For 'Avatar' Sequels, 'Rosemary's Baby' Remake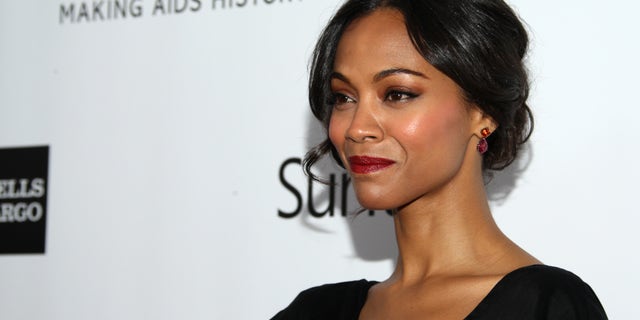 The news that many fans of the 2009 blockbuster film "Avatar" have been waiting for is finally here: its two stars Zoe Saldana and Sam Worthington are headed back to Pandora.
FOX announced Tuesday that the two stars will reprise their roles in the next three sequels to James Cameron $2.8 billion-earning sci-fi film.
Saldana will reprise her role has Na'vi huntress Neytiri and will be joined by Worthington's Jake Sully, the wheelchair-bound Marine who finds new life on the alien world of Pandora.
The currently untitled sequels will be filmed back-to-back with the first scheduled for a December 2016 release, according to Deadline. Subsequent sequels will follow in December 2017 and 2018.
Deadline reports that the studio has not determined a start date to filming, but is eyeing the end of this year through March 2015. They plan to shoot first the films' motion-capture elements - which are used in creating computer animations - before the live-action footage.
Cameron is writing the script for "Avatar 2" with Josh Friedman ("War of the Worlds"), "Avatar 3" with Rick Jaffa and Amanda Silver ("Rise of the Planets of the Apes") and "Avatar 3" with Shane Salerno ("Savages," "Salinger").
Saldana has also been tapped to star in a TV remake of "Rosemary's Baby," according to several reports.
Saldana, who was recently seen in the thriller "Out of the Furnace" opposite Christian Bale, will play the lead Rosemary in the four-hour miniseries on NBC.
The miniseries, to be directed by Polish filmmaker Agnieszka Holland, will be based on the 1967 best-selling suspense novel by Ira Levin that centers on a young, pregnant wife who lives with her husband in a Paris apartment that has a storied past. Rosemary becomes increasingly suspicious that both her husband and their mysterious neighbors have ulterior motives about the baby's future.
Mia Farrow played the role in Roman Polanski's notorious 1968 feature film adaptation.
"Zoe has proven that she is one of our most gifted actresses, and we think she has the perfect combination of spirit and gravitas to take on the title role from Ira Levin's infamous novel," said Quinn Taylor, executive vice president at NBC Entertainment. "With Zoe leading the cast under the direction of Agnieszka Holland, this re-imagined event miniseries is off to a great start."
NBC announced the production of "Rosemary's Baby" in December with Lionsgate TV attached to produce.
Joshua Maurer, Alix Witlin and David Stern are executive producers of the series, along with Saldana and her sisters Cisely Saldana and Mariel Saldana.
"Rosemary's Baby" is the first miniseries green-lighted by NBC as part of its renewed push in the long-form arena. It was followed shortly by an order for "A.D.," a sequel to the History Channel's "The Bible."
Follow us on twitter.com/foxnewslatino
Like us at facebook.com/foxnewslatino