Zoe Saldaña Reveals In Sexy Photo Shoot She May 'End Up With A Woman'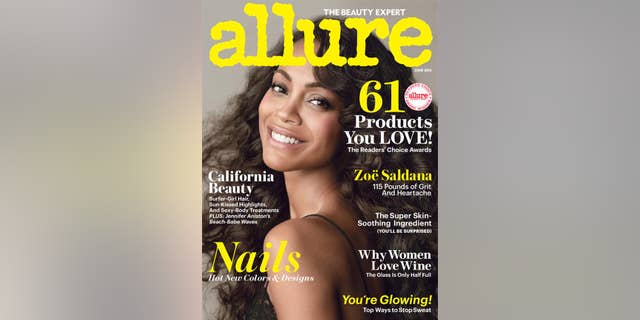 Men? Zoe Saldaña has "been there, done that."
The "Star Trek" actress bared her body and her love life in a revealing new interview with Allure magazine.
Stripping down to nothing but a pair of jeans, the 34-year-old actress flaunted her script tattoo in the topless, yet tasteful, photo spread.
While the gorgeous Latina actress has been linked to some of Hollywood's hottest stars, including her most recent ex Bradley Cooper, Saldaña said she's not only over dating actors, she's over dating men in general.
"[I might] end up with a woman raising my children," Saldaña revealed. "That's how androgynous I am."
However, regardless of if she ends up with a man or a woman, Saldaña said she does not like playing games of the heart.
"If I have something good in front of me, it doesn't matter if it's a person or a pair of shoes, I'm not going to test something else," said Saldaña.
"It's insecure and it's immature."
Saldaña urged the magazine's readers to go over after what they want in life.
"It's okay to say, 'This is what I want' — and go after it. And if it doesn't happen, it's OK. Be a reasonable person with yourself," she said.
Follow us on twitter.com/foxnewslatino
Like us at facebook.com/foxnewslatino