Zoe Saldaña confirms birth of twin boys via social media, reveals their names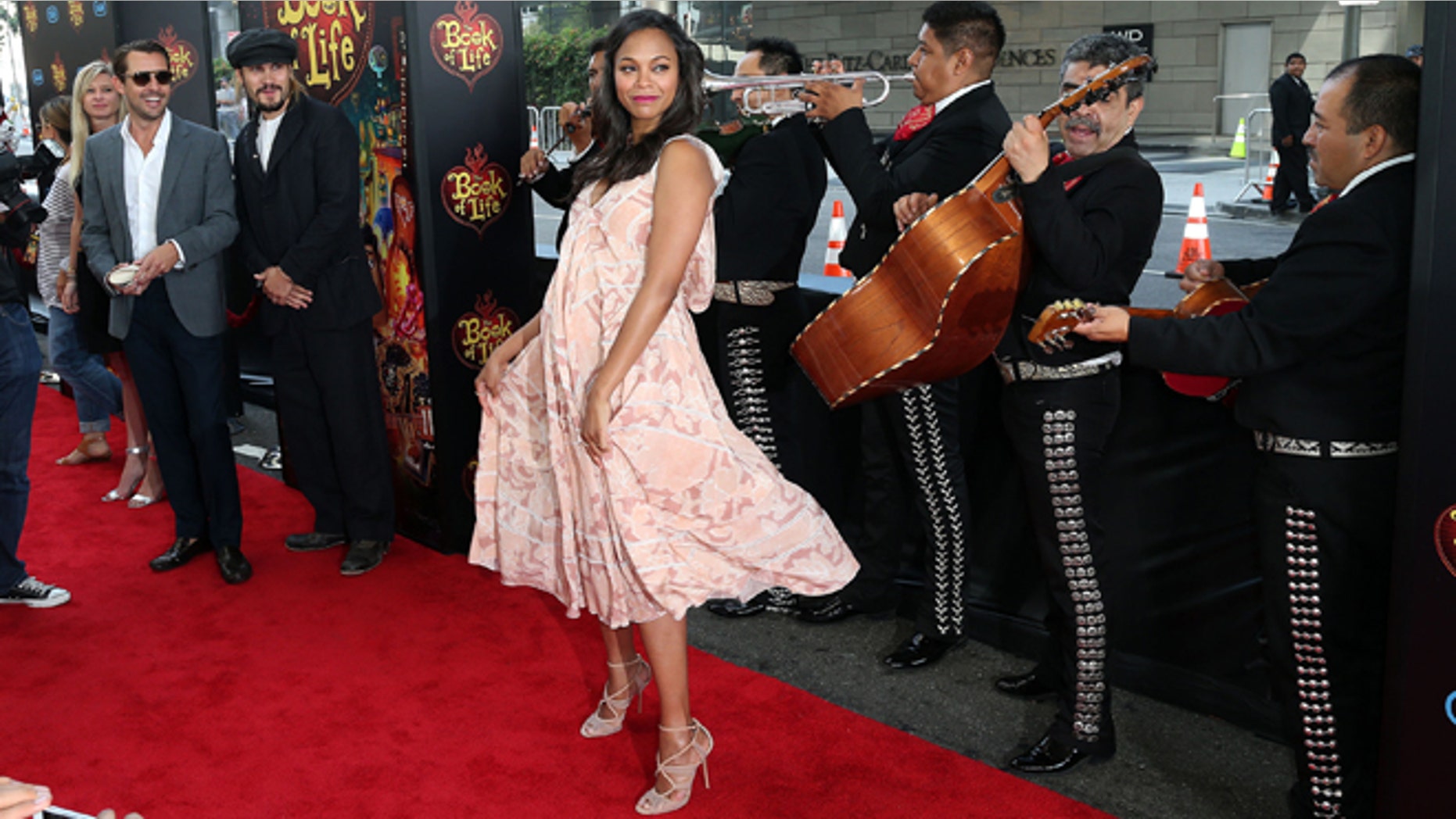 On Friday afternoon, Zoe Saldaña sent out via Twitter and Instagram confirmation that she and her husband, Italian artist Marco Perego, have newborn twin boys named Cy and Bowie.
"Our boys Cy and Bowie are finally here," the "Guardians of the Galaxy" actress declared in duplicate messages on both social media on Friday. "#marcoperego and I wanted to thank you for your beautiful wishes and for your patience."
Word that the couple had given birth to twin boys leaked in the middle of December when designer and close friend Prabal Gurung took to Instagram to congratulate Saldaña and Perego.
"Congratulations to my dearest darling friend and my muse @zoesaldana (and her husband) on the arrival of their twins," he captioned a collage of Saldaña sporting a red dress from his collection.
Neither Saldaña, 36, nor Perego confirmed the news until Friday. The notoriously private couple, who secretly married last year, confirmed they were expanding their family during an Ice Bucket Challenge video in August after rumors kept swirling that they were expecting.
The actress told Cosmo for Latinas months ago that she wanted her children to be fluent in Spanish.
"Of course [our children] will speak the languages that we speak; my sisters and I grew up learning French and speaking English and Spanish, and because of that, we're able to understand Italian and Portuguese," she told the magazine. "But I'm going to have to make a conscious effort to speak Spanish to my children, because I speak Spanglish."
Like us on Facebook