Zoe Saldaña On Relationships: 'Do Not Settle. If Not Happy With A Person, Leave'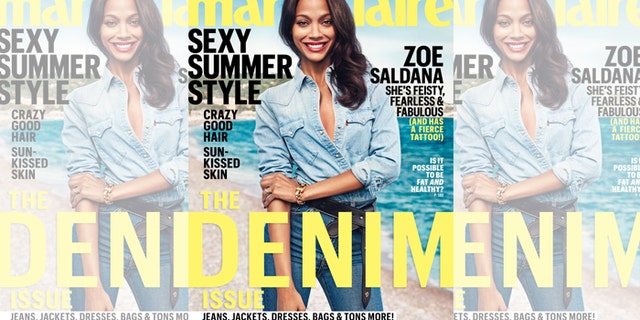 NEWYou can now listen to Fox News articles!
Zoe Saldaña found her prince in husband Marco Perego, but she first had to go through several frogs. So she learned a thing or two over the years.
In Marie Claire's August issue, the "Guardian of the Galaxy" star reveals the biggest thing she learned was "not to settle."
"If you're not happy with a person, leave," the 36-year-old said. "And wait until you find that one person who makes you feel good about yourself every single day and is not expecting you to change, but to grow."
Saldaña found that with her Italian artist husband.
"I don't do the ABCs. I do what my heart says, what my heart feels," she continued. "So from the moment I met my husband, we were together. We knew."
The "Avatar" actress and Perego married last summer, just months after her break up from on-off boyfriend and actor Bradley Cooper.
Saldaña told Fashion magazine that she met Perego when she was in a beautiful place in her life.
"It was like I found all answers with him, not in him. I was finding my answers on my own," she told the magazine.
The actress said she puts respect above anything and that her past relationships are history.
"I have been in relationships where a man has disrespected me, and I don't need to be friends with that man anymore," Saldaña told Marie Claire. "I don't want to be the one going, 'I'm cool, because I'm friends with all my exes.' There's a reason why you're called an ex. I crossed you off my list. Moving on."
She continued: "You crossed a line, you need to know that you're going to walk this earth knowing that there's an individual who has not respect for you."
Her conviction is something that Saldaña acquired while growing up in the Dominican Republic.
"I had many female bullies growing up who wanted us to be submissive and to follow and to kiss ass, and that's the last thing any Saldaña will ever do, honestly," she said.
Follow us on twitter.com/foxnewslatino
Like us at facebook.com/foxnewslatino